Key Points:
5G networks are rolling out across the country, but in many cases they are only delivering a "really good 4G" experience. T-Mobile however is starting to deliver some areas of truly next-generation performance.
A whole wave of new 5G hardware is slated to hit the market this summer - including many 5G capable cellular integrated routers.
Almost all 5G devices hitting the market are based on the same Qualcomm X55 modem chipset, which has some significant limitations. Waiting for the next generation X60 might just be a smart move.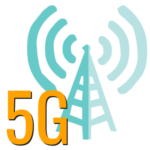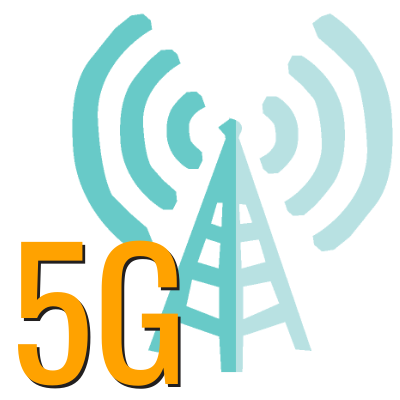 The summer of 2021 is turning into the summer of 5G mobile internet - with new 5G cellular integrated routers hitting the market from Peplink, MoFi, Insty Connect, Cradlepoint, and Sierra Wireless, with likely more new product announcements yet to come.
For those who don't desire a full-fledged router, flagship 5G mobile hotspots are already on the market too. And 5G smartphones are mainstream already, with the iPhone 12 and all the latest Android flagships incorporating support for fifth-generation cellular.
Does this mean that it is time to upgrade old gear to prepare for an exciting new 5G future?
Or does it make sense to wait on 5G - perhaps another six months, or a year or two?
There is no simple answer.
Certainly, it can't hurt to get on the 5G train if you are in the market for an upgrade anyway.
The newest 5G devices are no longer on the painful bleeding edge, and all 5G devices, of course, still support 4G/LTE and are capable of operating at the absolute pinnacle of what 4G cellular can deliver.
But if you already have reasonably up-to-date 4G connectivity, then the jump to 5G this year may be expensive and a bit underwhelming in terms of practical performance and coverage gains.
In many places around the country 5G coverage may technically be there, but truly next-generation 5G speeds are still dependent on network upgrades (such as C-Band spectrum) that have just not been deployed yet.
And perhaps the more important factor to consider: most of the current generation of 5G hardware is lacking some very important features that will go a long way towards unlocking the true potential of 5G networks in the future.
So before you invest in expensive gear today, consider whether or not it makes sense to wait just a bit longer.
But before we explain the upcoming 5G technology shifts, let's first take a look at the current state of 5G network rollouts...
5G Video Update
Subscribe to our YouTube Channel
5G Network Update: Carrier Deployments Lagging
Having powerful 5G compatible hardware only matters if the cellular networks have been upgraded to actually enable truly next-generation 5G performance.
And so far, many 5G deployments have been more focused on enabling the little "5G" icon in the corner of a phone, and not on delivering truly next-generation capabilities.
In practice, this often means "5G" which is not much different than "really good 4G".
And at some times and in some places, the carriers are actually currently delivering better performance over 4G than over 5G!
But this is just repeating a pattern we saw a decade ago - when 4G/LTE began to replace 3G. Just like the early days of 4G, 5G deployments today are paving the way for the next decade of cellular evolution. And it will take time to deliver on all this raw potential.
The 5G Layer Cake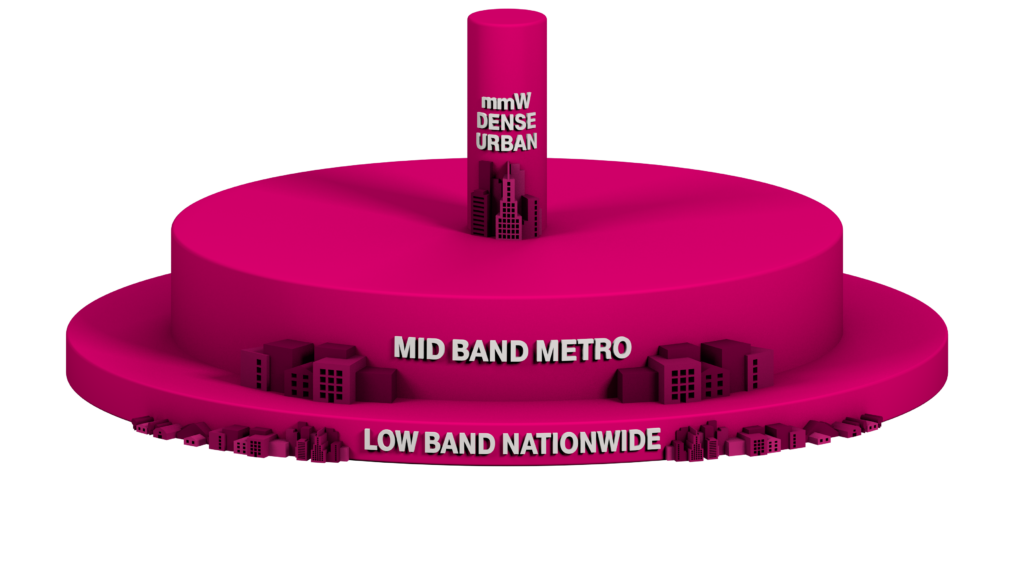 As a quick recap, 5G is being deployed over multiple frequency bands - you can think of it like a layer cake, with different flavored layers.
Each carrier is going about their initial 5G deployments differently, depending on what spectrum holdings they have available.
Here are the layers of the cake:
mmWave - These super high-frequency signals are great for speed, but they do NOT travel far through the air and they can be easily blocked by walls and windows. This means that many of these mmWave 5G networks only provide 5G service within just a block or so (or even less) of the typically streetlight-mounted 5G transmitters. Below, we show this coverage as 'stars' on the maps which just indicate the carrier has some coverage in some core urban areas. This coverage type will rarely be the 5G that RVers and cruisers will encounter.
Sub-6 5G - These frequency bands are 6,000 MHz and below (thus "Sub-6" = "Below 6 GHz"), and this will be how most utilize 5G. On our maps below, this is what is represented by the colored coverage swaths. It's further broken up into two categories:

Mid-band - This spectrum provides a good balance of speed and range - and will be the key to a truly "next generation" 5G experience. A lot of this is new spectrum that is still being acquired and built out.
Low-band - This spectrum is mostly already in use by the carriers for their 4G/LTE that is available today, and it is being repurposed for providing 5G nationwide - even in remote rural locations. But low-band 5G will mostly be 'really good 4G/LTE' level performance, at least without mid-band or mmWave within range layered on top for a turbo boost.
Here is an update on the current state of each carrier's 5G rollout:
Verizon - Fast, But Too Focused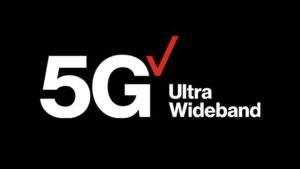 Verizon has focused on its "Ultra Wideband" mmWave technology, which is capable of delivering absolutely insane multi-gigabit real-world speeds.
But the short-range mmWave signals reach less than 1% of Verizon customers, and coverage is currently only available in "parts of more than 70 cities" - primarily the downtown urban cores, in stadiums, or airports.
Verizon is also using a technology called Dynamic Spectrum Sharing (DSS) to allow 5G to overlay on top of existing longer-range 4G/LTE bands, and it rolled out "5G Nationwide" coverage using DSS across a large part of the nation.
But because it is built on top of 4G, in practice this has little to offer over 4G in terms of coverage and performance.
Towards the end of 2021 and into 2022 - look for Verizon to be rolling out mid-band 5G on band n77, enabling truly next-generation performance over longer ranges. For more on this expansion, see our story: Verizon Goes Big in C-Band Auction
Because of the state of Verizon's network - a 5G device without mmWave support will not give much of a "next-generation" experience, at least not until C-Band coverage slowly becomes prevalent.
And most of the 5G devices introduced in 2020 don't actually have C-Band (n77) support - making compatibility with this future network expansion not at all a sure thing for many early adopters.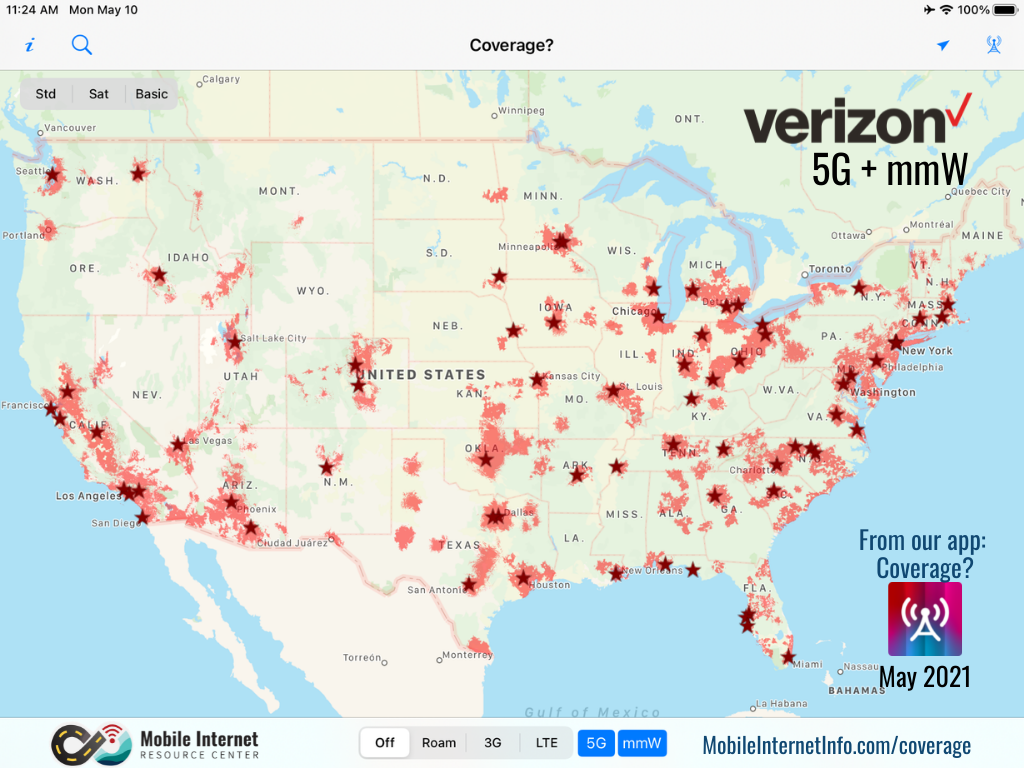 AT&T - 4G, With a 5G Veneer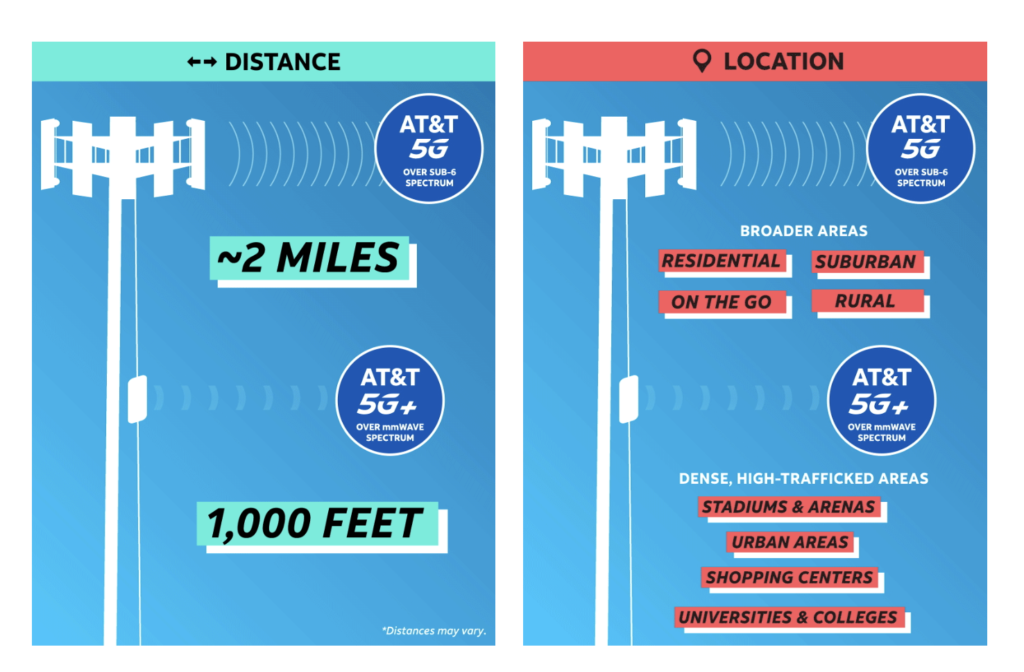 AT&T has carved off a chunk of its low-band 850 MHz spectrum holdings to enable 5G band n5 to provide limited "nationwide" coverage.
But this band is just repurposed 4G spectrum, and really has little performance advantage.
AT&T is also dabbling in short-range mmWave deployments (they call this 5G+), and in using Dynamic Spectrum Sharing (DSS) to provide extra 5G capacity layered on top of 4G.
But 5G devices connected to AT&T are mostly just combining a single low-band 5G channel with AT&T's existing 4G bands. This technically counts as being "5G" - but in terms of performance, it is usually just "really good 4G".
Fortunately for AT&T - its 4G network has indeed gotten "really good" across much of the nation, and it is often fast and reliable. But you don't need 5G hardware to take advantage of it!
Towards the end of 2021 and into 2022 - look for AT&T to be rolling out mid-band 5G on band n77, enabling truly next-generation performance over longer ranges. AT&T is not as heavily invested in this band as Verizon, and the bulk of AT&T n77 coverage will likely not come online until 2023. Oh, and of course, when '5Ge' appears on your device for AT&T, that's just misleading marketing for their LTE-Advanced coverage.
In other words - on AT&T, there is really no rush to get 5G gear!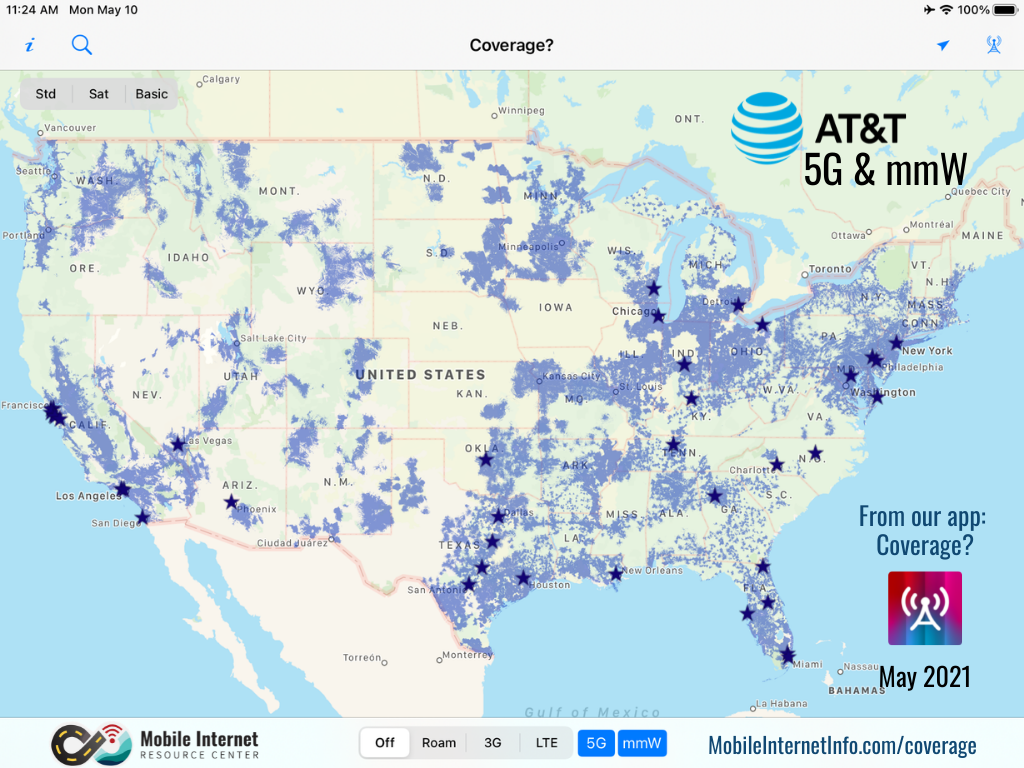 T-Mobile - The Early 5G Leader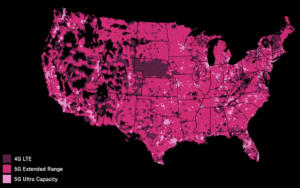 While the other carriers are mostly just getting started with 5G - T-Mobile is already rolling out a truly next-generation 5G experience in many locations thanks to the huge swathe of mid-band spectrum it acquired by purchasing Sprint, and the 600 MHz low-band spectrum T-Mobile won at auction years ago.
Here are the two flavors of 5G T-Mobile is promoting:
Extended Range 5G - Thanks to having unused 600 MHz spectrum to devote to 5G, T-Mobile was able to deliver much more 5G coverage nationwide than the other carriers. T-Mobile claims its "Extended Range" 5G already reaches over 295 million people, "offering roughly 33% more geographic coverage than the so-called nationwide 5G of AT&T and Verizon combined." Impressive, but this network isn't next-generation fast.
Ultra Capacity 5G - Using band n41 spectrum acquired from Sprint (and a few limited mmWave deployments), T-Mobile's rapidly expanding "Ultra Capacity" 5G networks is capable of delivering "speeds as fast as Wi-Fi" (clearly, they're talking about residential cable-based Wi-Fi, not the Wi-Fi many nomads encounter at RV parks & marinas) - a truly next-generation connection. T-Mobile claims to cover over 125 million people with Ultra Capacity 5G today and plans to reach 200 million people by the end of 2021.
More so than on any other carrier - 5G hardware has the potential to shine on T-Mobile today, and more so all the time as more and more mid-band spectrum gets enabled.
But even T-Mobile customers might want to consider waiting for the next wave of 5G hardware - since most current 5G devices will not be able to combine the strengths of the Extended Range and Ultra-Capacity networks together simultaneously.
We will go over the technical reasons for this later in this article...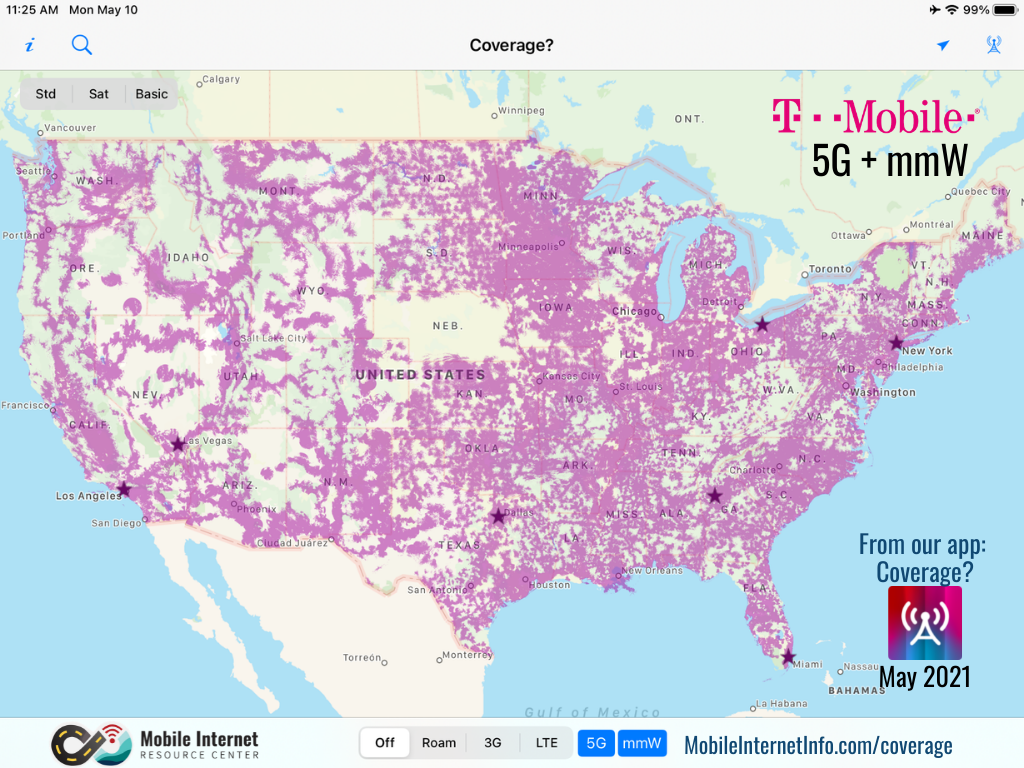 5G Data Plans Still Lacking
And of course - there is the elephant in the room... Data plans!
Does it really make sense to invest in expensive 5G gear if you don't have access to data plans to really take advantage of the performance potential?
Most legacy truly unlimited data plans (such as the Verizon pUDP & gUDP, the AT&T Unlimited Plus hotspot, and Mobley plans) are still only provisioned for 4G/LTE, or at best include lower speed "nationwide" 5G access.
In general - the carriers have yet to unleash officially authorized high-data-cap mobile plans for data-only devices that can truly take advantage of the powers of 5G.
Being stuck with hotspot data caps of around 50-100GB and streaming 480p video over 5G isn't anyone's idea of what a "next-generation" cellular experience should be.
Once the networks start to evolve to have more capacity and capabilities - it is our hope that the carriers will once again begin to unleash more generous data plans to 5G customers.
To keep up on all the latest cellular plan options, keep an eye on our ever-changing guide:
Top Cellular Data Plans for RVers & Cruisers – Verizon, AT&T, T-Mobile, and Sprint
5G Hardware Update: New 5G Routers Launching!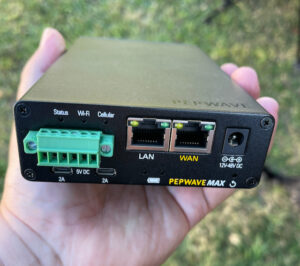 Cellular integrated routers tend to lag behind smartphones and mobile hotspots when it comes to integrating new technologies - and so it is no surprise that 5G routers are only just now hitting the market, well after mobile hotspots and phones.
Here's a rundown of the new 5G routers (and related devices) that are on our radar for full and part-time nomads:
That's a lot of very diverse hardware - most of it "coming soon" and scheduled to ship over the summer. As more are announced we'll add them to our Gear Center, use our 5G filter in our Mobile Router Gear Center to discover them.
And 5G consumer level mobile hotspot devices direct from the carriers hit the market in late 2020, such as the Netgear Nighthawk 5G ($510) on AT&T, the Inseego MiFi M2100 ($399) on Verizon, and the Inseego M2000 ($336) on T-Mobile (and available via the Calyx Institute too). As more are released, use the 5G Filter in our Mobile Hotspots Gear Center to discover them.
These routers and hotspots vary a lot in features and capabilities and are targeted at vastly different market segments. To learn more about selecting hotspots and routers, start with our Cellular Devices Guide.
But under the hood, we suspect that these all have something very important in common...
The exact same 5G modem chipset!
5G Modem Models & Generations
The 5G modem chip incorporated into any device pretty much defines the limits of its cellular capabilities.
And for the moment - pretty much all high-end 5G devices sold in the United States use 5G modems designed and built by chip-making giant Qualcomm.
Eventually, other chipmakers will offer 5G modem chipsets worth consideration, but for the next year or two (in the United States at least) it is basically all Qualcomm - and every phone, hotspot, and cellular router manufacturer is building on top of mostly identical foundations.
Understanding Qualcomm's offerings can help one to understand the capabilities of 5G devices that are coming to market - and can illustrate the reasons to potentially consider waiting for future generations.
Here are the 5G modem chips that Qualcomm has announced to date:
Snapdragon X50 (Already Obsolete) - Announced in 2018, this first generation 5G modem enabled device manufacturers to bring out early devices that showcased raw 5G features and performance. But the X50 did NOT support 4G/LTE, meaning that it required devices to embrace the expense and complexity of having both a 4G and 5G modem chipset running in parallel. And the X50 lacked key 5G features like support for overlaying 4G and 5G via dynamic spectrum sharing, as well as running in 5G "standalone" mode. Basically, as we repeatedly warned - any device with the X50 was obsolete from the start.
Snapdragon X55 (Current Technology) - We covered the launch of the Snapdragon X55 in early 2019, and we recommended that people ignore the X50 and wait for this first "practical" 5G modem to arrive. And indeed, the X55 powered most flagship phones and other 5G devices that launched in 2020, including the iPhone 12 and every 5G mobile hotspot and router we have reported on to date. The X55 modem supports 2G, 3G, 4G/LTE, and 5G all on one chip - and includes support for standalone mode 5G and dynamic spectrum sharing. It is a chipset built for the future - but it is still lacking a few key features.
Snapdragon X60 (Limited Availability) - The X60 modem is available standalone or integrated into the Snapdragon 888 CPU, which is powering some of the flagship 5G phones introduced in early 2021 - starting with the Samsung Galaxy S21. The X60 introduces much more advanced 5G carrier aggregation capabilities (explained in more depth below) that should greatly improve 5G coverage and speed well into the future. This means that devices based on the X55 will be at a significant disadvantage in many locations compared to the X60. The 5G hotspots and routers available today (and coming out this summer) don't yet have this modem technology incorporated.
Snapdragon X65 (Future) - Announced in early 2021, the X65 will likely be powering the flagship 5G devices that come to market in 2022. The X65 will be the first modem designed to the 3GPP Release 16 specification (aka "5G Phase 2") and will support absolutely insane peak theoretical speeds of 10 Gbps (up from 7.5 Gbps of the previous generations). Plus, when running at a more leisurely pace it should be the most power-efficient 5G modem yet. The X65 will support up to eight (!!!) receiving antennas, which Qualcomm says will improve sub-6 GHz coverage by up to 40%. The X65 will also be available in a lower-cost X62 version with lower peak performance potential, and which will likely enable a wide range of future affordable mainstream 5G devices.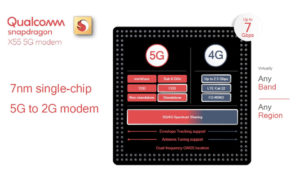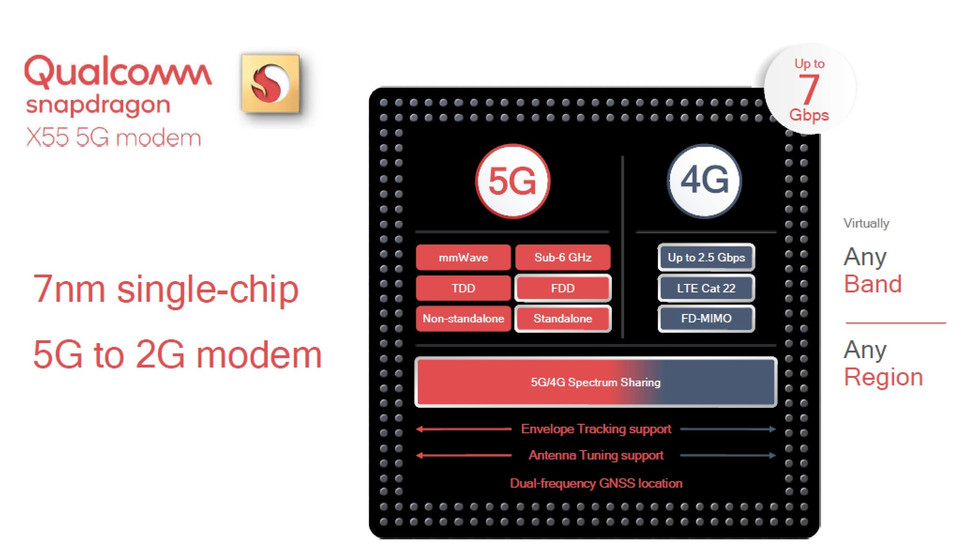 Though it was announced in 2019 - the Snapdragon X55 is popping up everywhere now, and it is powering every one of the cellular integrated hotspots and routers currently announced and on the market that we are aware of.
But the X60 has some very important future-proofing features around combing 5G bands for better range and performance, and it is certainly worth understanding what X60 hardware might be like before investing in X55 powered routers this year.
So this is the dilemma - wait for the X60, or settle for the X55?
Just how significant are the X60's advantages?
The big difference revolves around 5G carrier aggregation.
NOTE: Just because two devices use the same modem - that doesn't mean that they will perform identically!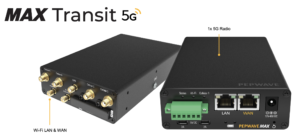 There are a lot of implementation details that can vary between devices from different manufacturers, even if they are based on the same modem chipset.
The actual modem chip might be the same, but the modem module (all the extra components and software drivers) might come from different manufacturers.
Supporting mmWave 5G, in particular, requires a lot of extra expensive hardware, and a lot of 5G devices are focusing only on Sub-6GHz 5G and are leaving out mmWave support entirely.
Other components ranging from antennas to router CPUs are up to the device manufacturer too, and there are a whole host of both hardware and software features that may not be implemented by all makers.
Customers shopping for gear should in particular check the 4G and 5G bands a device supports - these can vary widely by manufacturer, even though they are all using the same X55 modem. Devices designed for a particular carrier may not implement bands that are used by their competitors, for example. And devices announced in 2020 might lack support for band n77, which will become increasingly important in the future.
And of course - the modem is just one small component of a cellular integrated router!
Overall router performance is also determined by the CPU used in the router, the internal connection speeds between components, and the Wi-Fi implementation.
Now more than ever before, mobile router design and specifications are critically important. In a 4G/LTE world, real-world cellular speeds were hardly ever going to push against the limitations of a router's capabilities, but 5G (and emerging satellite technologies like Starlink) have more potential to push routers to their limits.
The Importance of 5G Carrier Aggregation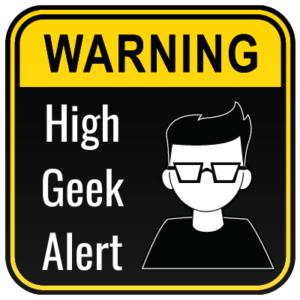 The big jump between the X55 and X60 modems revolves around carrier aggregation - the ability of the modem to combine together multiple signals on different frequency bands.
Carrier aggregation was a key performance enabling technology as 4G/LTE evolved, and it is also destined to become a very important technology in 5G's evolution as well.
The first two generations of Qualcomm 5G modems (X50 and X55) supported 4G and 5G carrier aggregation, but the modems could NOT combine multiple 5G signals spread across both the Sub-6 GHz and mmWave frequency ranges.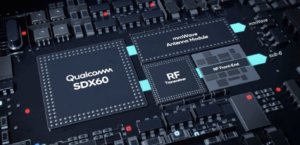 Starting in 2021, the Qualcomm X60 5G modem chipset became the first 5G modem that can combine mmWave and Sub-6 GHz 5G signals together to work in unison for enhanced speed and coverage.
Allowing long-range Sub-6 GHz for a reliable baseline and upload connection and mmWave for ultra-fast downloads will probably go a long way towards increasing the range potential for mmWave signals - although mmWave will still require antennas that are extremely close to the modem chip, limiting mmWave's potential in many types of devices.
We expect most indoor routers designed to support remotely mounted antennas will continue to skip the expense of mmWave compatibility. But roof-mounted routers with mmWave may someday become really compelling - especially once carrier aggregation is supported.
But even with mmWave / Sub-6 carrier aggregation - the short-range mmWave 5G network will likely remain of limited use in most of the places cruisers and RVers are likely to travel.
Much more important for most of our audience is the second type of carrier aggregation enabled by the X60 - the ability to combine together FDD and TDD signals.
FDD + TDD = Long Range 5G Happiness
Most lower frequency cellular bands are actually split up - with some frequency ranges used for upload, and others for download.
This is known as "Frequency Division Duplex" (FDD).
Basically - you have separate dedicated channels going in each direction.
Other cellular bands use "Time Division Duplex" (TDD) which divides the band up dynamically by time - switching between download and upload on the same channel hundreds of times a second.
This allows for more efficient use of available bandwidths, and cellular networks can adjust the timing as needed - for example, devoting 3ms to uploads and 7ms to downloads in a given burst of time.
The X60 claims to be the first 5G modem chip capable of combining 5G signals that are using FDD and TDD together.
Since all the carriers are planning 5G deployments on both FDD and TDD bands, having the ability to combine them will become essential for peak 5G capabilities.
For example - the X60 will allow T-Mobile's long-range low-band band n71 (FDD) and super-fast mid-band n41 (TDD) to be used by the modem simultaneously. This will give T-Mobile customers the range of n71, without sacrificing the speed of n41.
Another example - Verizon or AT&T will be able to combine their upcoming C-Band deployments (n77 - TDD) with their longer range Sub-6 GHz 5G signals that are FDD.
Basically - because of this ability to more flexibly combine bands, the X60 and X65 should enable faster 5G connections over a much longer range than the X55 will be capable of.
This is an absolutely key need for performance-hungry RVers and cruisers who tend to connect from more fringe signal areas - and is an area where the X55, and current devices that use it, may fall well short in the future.
5G Signal Enhancing
Another topic we are often asked about is signal enhancing for 5G gear - in particular, using external antennas and boosters to help keep connected in fringe areas.
5G Antennas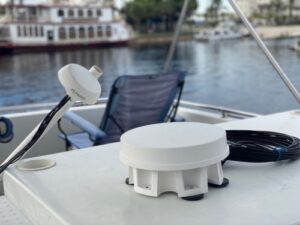 Though mmWave 5G signals require specialized antennas that are closely integrated with the modem, Sub-6 GHz 5G uses signals that are not all that different than 4G/LTE - only there is a wider range of potential frequencies in use.
For this reason "5G Ready" antennas tend to be wideband antennas that are capable of tuning into signals over the entire range from 600 MHz to 6.0 GHz, not just on a few selected channels.
5G also relies heavily on MIMO - so 5G antennas tend to incorporate four antenna elements into a 4x4 MIMO configuration.
Because these "5G Ready" antennas also cover 4G frequencies, this is one area where it might make sense to upgrade sooner rather than later.
Even if you do not install a 5G router until next year, an antenna installed today will be just as relevant next year.
Many antenna manufacturers have re-tooled their antenna designs to cover 600-6000 MHz frequency bands. Since replacing antennas on the roof of an RV or arch of a boat is one of the more difficult parts of a mobile internet installation, choosing your antennas wisely now would save time & effort in the future when you upgrade routers and hotspots.
We recently put out a video on the topic of 5G antennas that covers some of the options out there, and there are more that have hit the market since.
Use our 5G filter in our Antenna Gear Center to discover them.
5G Boosters
Many of the cellular booster manufacturers are claiming to be '5G Compatible' or '5G Ready'.
But just what does that mean? Will current 4G/LTE cellular boosters be useful in a 5G world?
The reality of current cellular booster use for 5G is... limited.
When 5G is broadcast over existing bands that a current 4G/LTE analog booster already supports, the booster will continue to work for both LTE and 5G. The booster can't actually tell the difference.
But 4G/LTE boosters only currently support 6 (2, 4, 5, 12, 13, and 25) of the dozens of LTE frequency bands.
So as the carriers turn their existing 4G bands over to 5G, or overlay 5G and 4G simultaneously with dynamic spectrum sharing (DSS) - analog boosters will continue to work as always, benefiting 5G cellular devices.
But these boosters will still only be boosting these existing bands - not any of the upcoming new (and generally faster) 5G-only bands.
Concluding Thoughts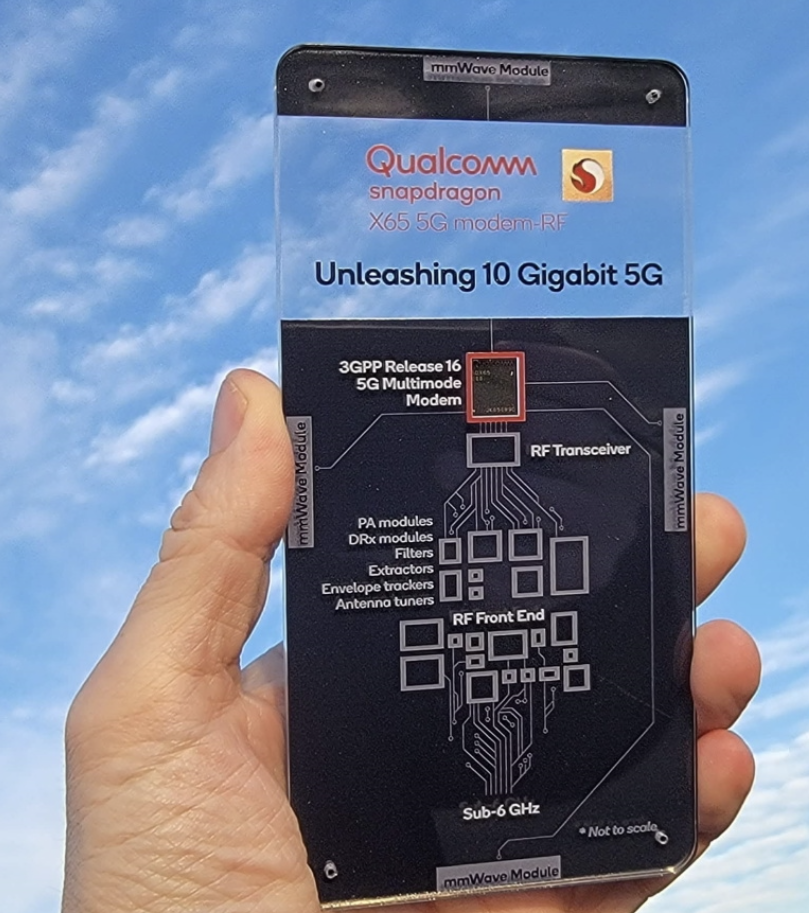 Particularly when it comes to cellular integrated routers, we are still in the early days - and we are likely to see more 5G options that are all around better, faster, and cheaper in the years ahead.
So while it might be tempting to invest in "future-proofing" now - by the time 5G networks have evolved to really take advantage of what is possible with all this underlying technology, there will likely be better (and more affordable) 5G hardware options on the market.
In particular - the Qualcomm X60 chipset that will be powering the next wave of cellular integrated router products (potentially still a year off) may be timed to hit the market right around the time the networks mature enough to really make 5G shine.
But if you wait that long - will you also find yourself craving the advancements to be found in the X65?
And of course - there will inevitably be an X70 too...
It is the universal law of technology - something better is always lurking just around the corner. And you'll likely find out about it just after you hit the buy button.
The key is to not get too far ahead of yourself in embracing new technologies.
You need to ask yourself - what really makes sense for your needs, today?
Depending on how you answer that question - 5G gear might make sense for you now.
But for a lot of people, there may still be a lot of wisdom in waiting before investing in expensive core mobile internet components like 5G routers.
On the other hand - we see no reason to hesitate in pursuing consumer devices with 5G built-in, like smartphones and tablets. Particularly if you tend to replace those every couple of years anyway.
Further Reading
And here is all of our recent 5G related coverage: