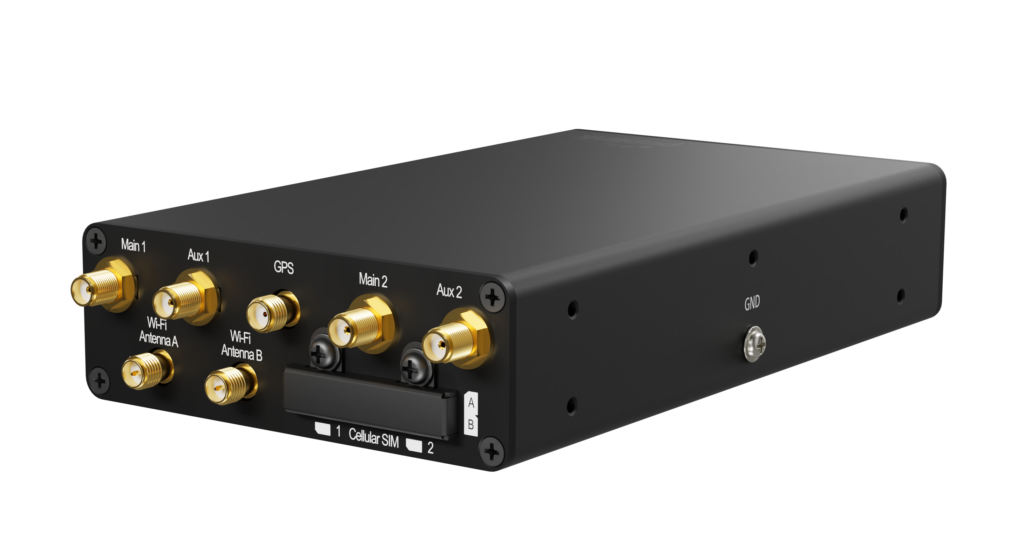 Peplink is a large and respected company in the high-end mobile networking space, particularly well known for providing cellular connectivity for everything from fleets of vehicles to cruise ships to dispersed corporate offices.
Peplink is also a key provider of bonding technology that allows a router to combine multiple network connections together for increased performance, or enhanced redundancy and reliability.
While Peplink's Pepwave cellular integrated routers are not specifically designed with individual mobile users in mind, Peplink does offer solid and well supported products that many rely on.
The Pepwave MAX Transit line has earned a reputation as a great choice for RVers and cruisers with more demanding needs.
The Pepwave MAX Transit models in particular, as the name implies, are primarily geared towards creating public Wi-Fi networks on transit buses or trains to keep a whole load of passengers online.
Some of the models in this lineup strike a unique balance of professional quality, high performance, and relatively consumer-accessible pricing - earning our Top Pick status.
Product Variations
The Pepwave MAX Transit product line-up has previously offered multiple versions, but as of Spring 2022 Peplink has simplified the product line to focus on mid-level dual LTE modems. For the detailed specifications of these models and some past models you might still find in distribution channels, explore the tabs below.
---
News, Videos & Status
We have had units from MAX Transit series in active use since the Transit Duo with dual Cat-12 modems with PrimeCare was released in September 2019, and have tested several models including the Cat-18, 5G and Pro E models - all provided courtesy of MobileMustHave.com.
In March 2022, we received a pre-release demo unit of the next generation MAX Transit Pro, courtesy of Peplink and MobileMustHave.
We have granted this router a Top Pick status, and the MAX Transit Pro / Pro-E remains the personal "daily driver" of our founders Chris & Cherie (click over to Technomadia to see their setup).
We have tested the MAX Transit with several different antenna options, a paired access point, and we have actively explored load balancing & bonding. And we have tons of head to head testing against various Pepwave models and other competing models like Insty Connect, MoFi and WiFiRanger.
Our members-only review below has been kept updated with our ongoing observations and experiences.
Our MIAs can find additional, more-raw details shared in these places, which then get wrapped up into our review below for all members:
Video Overviews
Related News Articles
---
---
Member Exclusive Content Below
Purchasing Options
Members - be sure to check the Member Discounts page for some potentially substantial savings on purchasing Pepwave routers. Some of these discounts can actually exceed the cost of membership here!