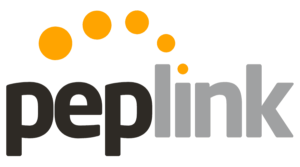 Peplink is a large and respected company in the high-end mobile networking space, and is particularly well known for providing cellular connectivity for enterprise customers and businesses.
But in recent years, Pepwave has become increasingly popular with the nomadic community of RVers and boaters thanks to their solid hardware and features that provide both redundancy and reliability.
Pepwave has long been focused on connectivity via routers, but the company has now introduced something new - the Pepwave MAX Adapter.
The Max Adapter is a small, portable device that has no router functionality and is, instead, intended to feed a cellular connection to other devices via USB.
MAX Adapter - Features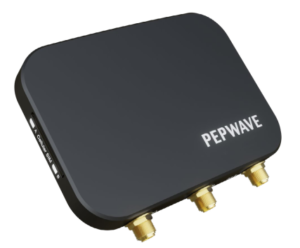 The Max Adapter is a simple device intended to do one thing well - provide cellular connectivity to a router or computer over USB.
You can think of it as a USB modem on steroids.
Inside the diminutive case is a cellular modem, a few electronics, and not much else.
The outside of the device has standard SMA antenna ports for the cellular modem - either two ports or four depending on the MAX Adapter version. There is also a port for an optional GPS antenna, a USB-C port for power and data, two SIM slots (software selectable), and a status light. That's it!
The Max Adapter is intended to be plug-and-play with compatible Pepwave routers, providing an additional cellular modem input. The MAX also works with Windows and some Linux (Ubuntu) PCs. The device does not have any other connectivity besides USB - so there is no way to directly share the connection via Ethernet, Wi-Fi, or Bluetooth.
When used with a Pepwave router that supports USB tethering, the MAX Adapter provides an additional WAN source that can be used with Pepwave's Speedfusion bonding and VPN service, along with any other WAN sources the router has available. Using the MAX Adapter is plug-and-play on a Pepwave router. The router will detect the adapter and the adapter settings can be configured within the Pepwave interface.
For Windows PC's Peplink has a "Peplink Connection Manager" app to configure and monitor the device. The adapter can also be set up on some Linux distributions (instructions are provided for Ubuntu), but Mac support is not yet available.
Compatibility with other devices (such as tethering to a WiFiRanger) is unknown at this time.
In addition to the two SIM slots, the MAX Adapter also supports eSIM - potentially allowing for additional SIM cards to be installed via software.
Modem Modules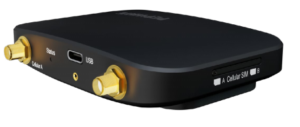 The MAX Adapter comes with several modem options.
The Cat-6 version is available now, the other versions are expected to be available in June 2021:
Category-6: $249

LTE Bands: 1, 2, 3, 4, 5, 7, 8, 12, 13, 20, 25, 26, 29, 30, 41

Category-12 (Global Version): $349

LTE Bands: 1, 2, 3, 4, 5, 7, 8, 9, 12, 13, 18, 19, 20, 26, 28, 29, 30, 32, 41, 42, 43, 46, 48, 66

5G/LTE Cat-20: $649

5G Bands: n1, n2, n3, n5, n28, n41, n66, n71, n77, n78, n79 (all Sub 6GHz - no mmWave)
LTE Bands: 1, 2, 3, 4, 5, 7, 8, 12, 13, 14, 17, 18, 19, 20, 25, 26, 28, 29, 30, 32, 34, 38, 39, 40, 41, 42, 46, 48, 66, 71
The FCC filing for the device also suggests there may be Cat-4 and Cat-18 options coming as well, as well as a North American specific Cat-12 option, but those have not yet been announced by Pepwave.
Concluding Thoughts
The Max Adapter holds a lot of promise as a relatively inexpensive way to get up to a 5G cellular connection to a Peplink router that supports USB tethering or a PC, making it an option for those who can make use of a high-end modem with external antenna ports.
But unfortunately - some of our favorite Peplink routers (like the MAX Transit or BR1) lack USB ports, offering no way to connect to the MAX Adapter.
Other popular Peplink routers like the MAX BR1 Ent, Balance 20X, and even the venerable Surf SOHO on the other hand now have a 5G upgrade path.
Our friends at MobileMustHave will be getting us a 5G MAX Adapter as soon as they are shipping, and we will share a first look video in this post - and our testing notes and hands-on experience with our premium members.
Other Pepwave News:
Further Reading & Related Guides: