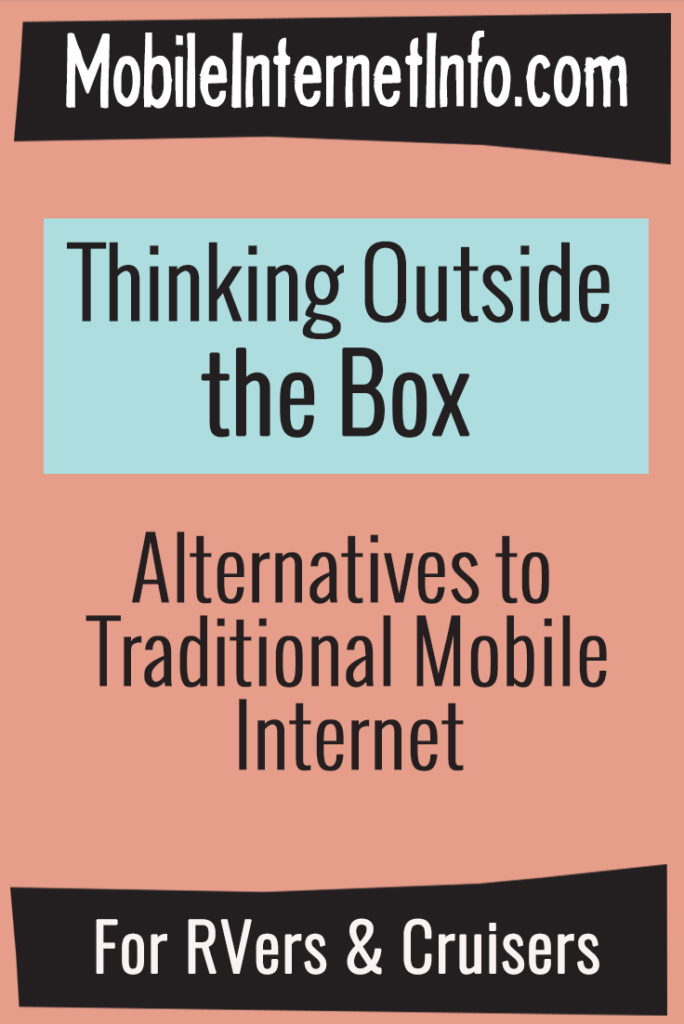 Alternatives to Mobile Internet
Cellular, Wi-Fi, and satellite are not the only ways to get online while enjoying life on the road.
If you are willing to get a little creative or experimental, there are a few other less obvious alternatives too.
If you are willing to get a little flexible with what "mobile" and "internet" means, you may have more options than you ever imagined to stay connected to the things you need to.
First, before we get started, here are the primary mobile internet options:
This Guide Brought to You by Our Members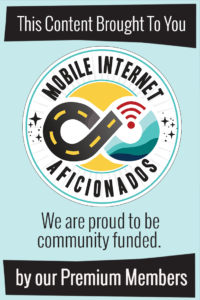 We are honored to be able to present the basic sections of this guide for free without 3rd party advertising.
This content is brought to you by funding from our premium members.
Our members have access to the entirety of this guide, interactive guidance, product reviews, alerts, vendor discounts and more.
If you're a member, please log in above to see the member exclusive portions of this guide.
If mobile internet is an important part of your lifestyle, here are ways you can help:
Cable / DSL / WISP Installation
Being mobile doesn't necessarily mean having to use only mobile internet!
Cable/DSL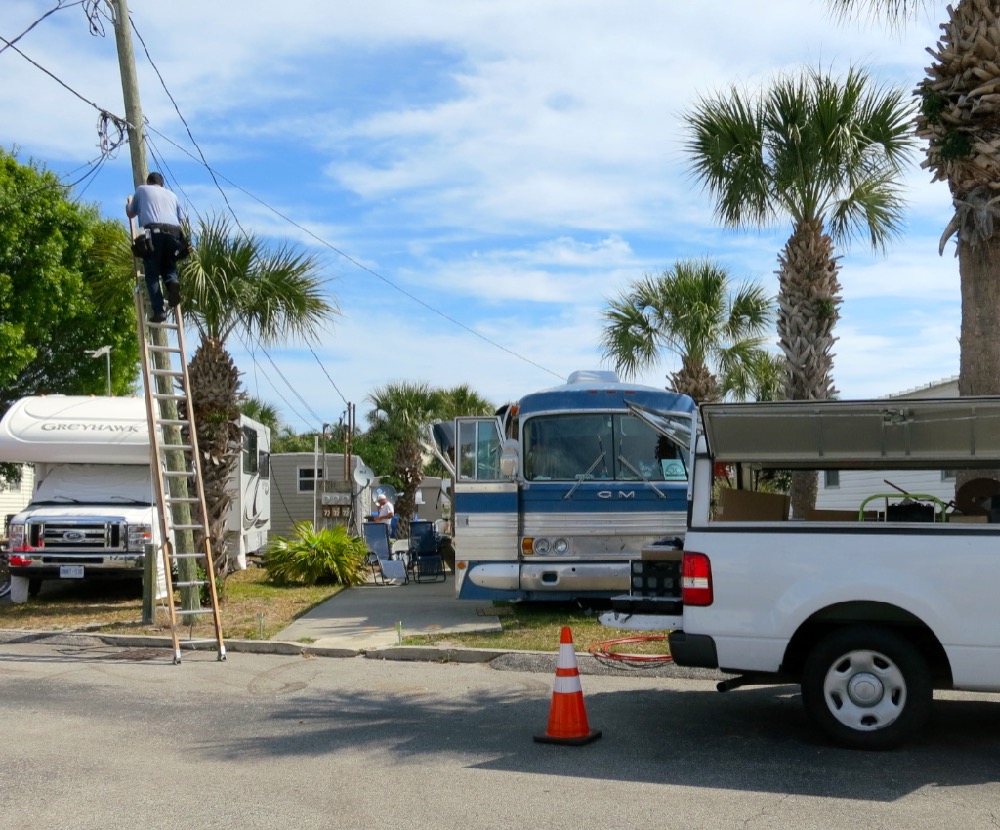 If you're planning to be in one spot for a while, sometimes hooking directly up to fixed, wired cable or DSL is a possibility.
RV parks and even mobile home parks with RV spaces that cater to long-term residents and permanent dwellers sometimes already have cable pulled to each site, and all it takes is contacting the local cable or DSL provider to get service switched on and have them bring you the necessary modem.
The park may not advertise this as an amenity, so you probably need to ask. Start by looking for parks that offer cable TV or seasonal rates. Depending on the provider, the costs to get started can be very reasonable. Since there are often not any long-term contracts required to get service, you can cancel after just a few weeks or months or two without penalties. And you can usually rent the equipment for a few dollars a month, instead of buying it. But if you find yourself signing up for cable internet often, many providers utilize the same modem standard – so it may be worthwhile buying a cable modem and keeping it onboard for quicker activation.
The advantage of going with cable or DSL is gaining access to fast and essentially unlimited internet. After rationing out bandwidth on the road for months on end, spending a few weeks drinking from the firehose can feel incredibly decadent and absolutely awesome! Temporarily embracing a wired lifestyle can sometimes be very worth it for us bandwidth junkies – perfect for hyper-focusing on a work project before heading back out on the road!
Caution: When you rip yourself away from unlimited fast bandwidth again, you may whimper.
Member Only Content In This Guide

Has this guide been helpful so far?
Well.. there's a lot more below available to our members - as well as dozens of other guides like this, videos, a classroom, forums, webinars and more. All specifically created for helping keep RVers, cruisers and nomads online.
---
Hopefully you've noticed that our content isn't cluttered with 3rd party advertising, we're not sponsored and we're not reliant on selling you plans or gear to make our content possible.
We are instead community funded via our premium membership program - allowing us to focus on creating unbiased quality, in-depth, constantly updated content.
If mobile internet is an important part of your lifestyle, here are ways you can help:
Become a Member Support this Content
If you're already a member, please log in to see the rest of this guide.
Here's a sneak peak at the member exclusive topics in this guide:
WISP - Wireless Internet Service Providers
Co-Working Spaces
Amateur Ham Radio
Satellite Communicators
Concierge Services, Personal Assistants, Planning in Advance
Video Overview
---
Conclusion: Consider non-traditional mobile internet options
Sometimes, mobile internet isn't the only way to go! If you're confronted with poor cellular, WiFi, or satellite internet, thinking outside the realm of typical solutions could cause you to stumble upon some new ways of allowing you to complete internet-based tasks.
Explore the Resource Center
The MIA is our premium membership - designed for those who consider mobile internet an important part of their lifestyle.
In thanks for making content like this possible, we offer a bunch of additional perks. From interactive guidance, in-depth member exclusive content, discounts, alerts, classroom and more.
We totally understand that a membership isn't right for everyone.
However you can still support this content with our supporter level for just $25/year.
With our gratitude, you'll get access to all our free content without the 'nags'.

Have Questions? Stay In the Know
Join our 'Library Desk':
Internet for RVers & Cruisers Facebook Group
We cross post news articles and guides, and can help point you in the right direction to our content here on the resource center.
It is with gratitude to our premium members that we're able to offer our free content - and for that, they also have access our private Q&A areas for more in-depth guidance.
Stay in the Know
We're constantly tracking the industry and analyzing new developments for mobile travelers. If you'd like to receive updates, we offer several ways: