Welcome

to our classroom - Mobile Internet 101.
This self paced course walks you through our indepth guides to help you assess your mobile internet needs, understand the challenges and get educated on the options out there.
Use it along with our textbook, The Mobile Internet Handbook.
The full course is included with our Premum MIA Membership, which also includes access to interactive guidance in our forums & webinars.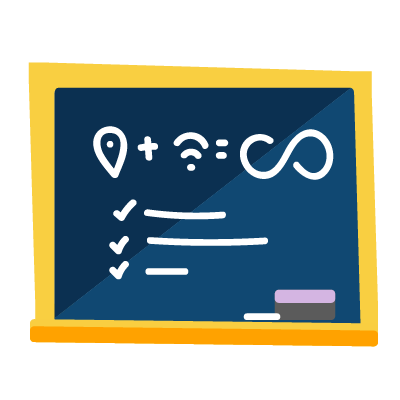 While this course is self paced, we are here to help!
Here are some ways that members can get additional guidance while going through the course:
We host two regularly scheduled Member Q&A Webinars each month - a perfect complement to this course!
Below is a free preview of the first section of this lesson plan. Enjoy and learn. If this style of guidance meets your learning style we have further sections available to our members going deeper into Cellular, Wi-Fi, Satellite, Routers and more.
Section 1: Mobile Internet Basics
Before you decide on what gear and plans will make up your mobile internet setup - you have to assess your mobile internet needs. What is right for you depends on what you want to be able to do online, your travel style and how important reliable mobile internet will be for you. In this section, the lessons are meant to help you assess your own personal needs and understand the basic options out there.
Chapter: Assessing your Needs & Understanding the Basics