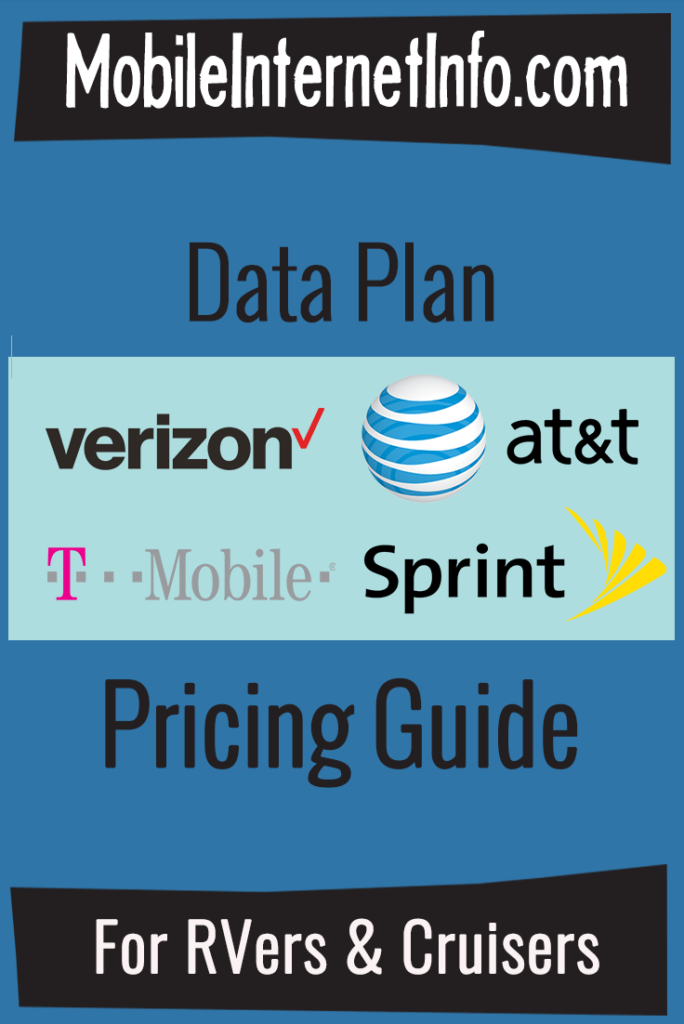 Data Plan Pricing Guide
Selecting your ideal cellular carrier and plan can be an overwhelming adventure, especially for nomads who need to replace a home internet connection while being mobile.
This guide is here to help you do that, and is a living document that we'll keep updated as each of the four major carriers change around their plans and offerings.
When considering cellular plans, we are focused on finding the best options for keeping a nomadic household online.
We are only interested in data that can be shared with your laptops and other gadgets, not just consumed on a single phone or tablet. Data that is "unlimited" but throttled to super slow speeds isn't particularly interesting for this comparison either.
Most nomadic households also need a voice line or two as well, so we do factor in voice somewhat into our analysis.
But the focus here is on data. Lots and lots of glorious data! As a result, this guide offers very detailed information.
Enjoy This Free Preview of Our Guides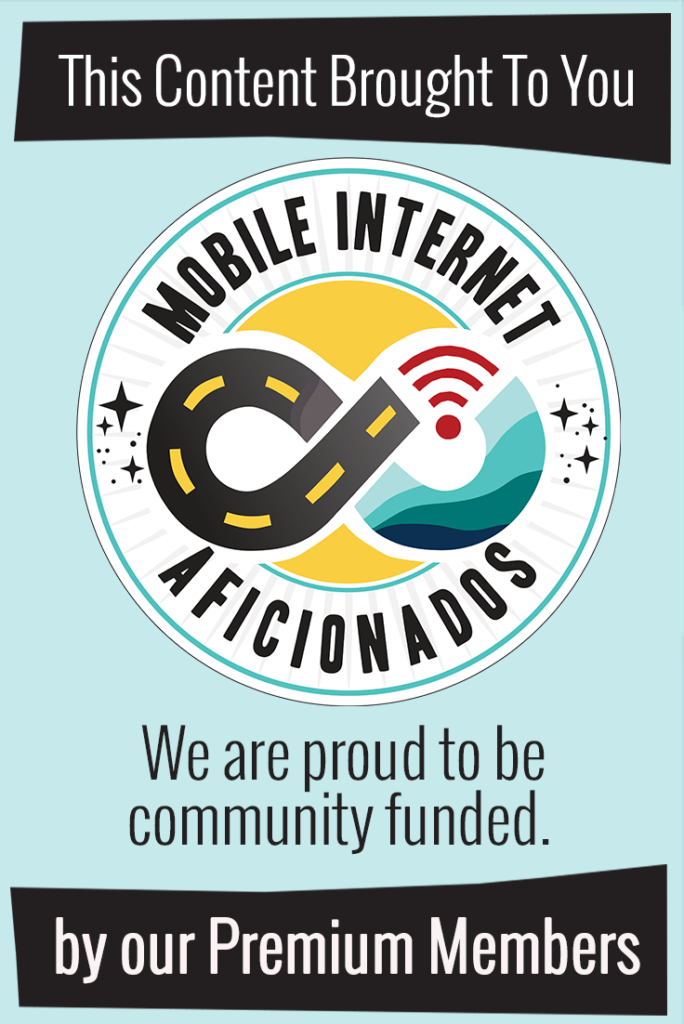 We are honored to be able to present the basic sections of this guide for free without 3rd party advertising.
In thanks for funding this resource center, our members have access to the in-depth content in this guide.
If you're a member, please log in.
Postpaid Plans and Features for the Four Carriers
Shopping the direct postpaid plans offered by the carriers is typically the first stop for most consumers. Postpaid means that you pay for your service at the end of the month, and the carriers tend to give higher priority and customer service to their consumer postpaid plans. Because you are paying for service after delivered, the carrier will want you to establish an account with them based on your credit record.
Postpaid plans also traditionally associated with contracts - although options exist to avoid contracts on postpaid plans if you're willing to purchase your cellular devices on you own instead of subsidizing or financing them.
Click on the carrier you're interested in to view all of the current and recently retired postpaid plan options offered:
Additional Member Only Content:
There's MORE to this Guide!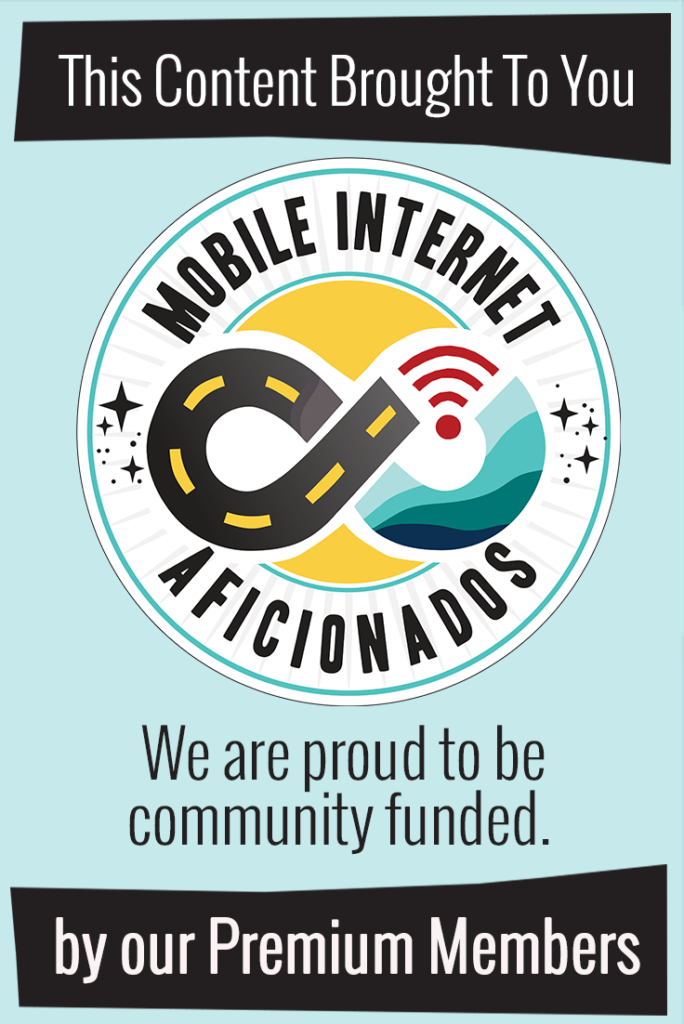 Hopefully you've noticed that our content isn't cluttered with 3rd party advertising, we're not sponsored and we're not reliant on selling you plans or gear to make our free content possible.
We are instead community funded via our premium membership program - allowing us to focus on creating unbiased quality, in-depth, constantly updated content.
For their support, our members have access to the advanced parts of all of our guides, reviews, overviews and insider tips.
If you're already a member, please log in to see the rest of this guide.
The additional content found in the member section of this guide includes:
Plan Pricing Comparison Grid
Our team tracks most every data plan that offers more than 4GB of data in a month in a handy comparison grid for each carrier.
Discounts Offered
Make sure you're getting the best pricing you qualify for. This section tracks the various discounts each carrier offers.
Smart Combinations
This section goes over some combinations of plans to consider for various use factors - from high bandwidth junkies, to moderate consumers.
---
Plan Guide
Here are some of the featured plans we're tracking. Be sure to also visit our Cellular Data Plan Gear Center to view all of the plans we track, or click on over to our current Top Pick Data Plans guide.
Keep Learning - Go to School
This guide is part of our Mobile Internet University classroom, an included benefit for our premium Mobile Internet Aficionados members.
Our course is designed to be self paced, walking you through our content on selecting cellular data plans, equipment, signal enhancing, Wi-Fi, satellite, routers and more.
Continue to the next recommended guide in this series at:
Want full access to our guides?
Happy Spring - Save $10 on Membership!
Spring 2019 Membership Special!
Use Discount Code 'Spring2019' at check our and save $10 on a new MIA membership! Offer value through March 31, 2019.
We offer two options for joining our site to get full access to our in-depth content:



Have questions?
Join our free Internet for RVers & Cruisers Facebook Group.
We cross post news articles and information there, and our staff can field basic questions during 'business hours'. It is with gratitude to our premium members that we're able to offer this free service - and for that, they also have access our private Q&A areas for more in-depth guidance.
Stay in the Know
We're constantly tracking the industry and analyzing new developments for mobile travelers. Check out our News Center for the latest things we're tracking.
If you'd like to receive updates, we offer several ways: