Best Data Plans for Mobile Internet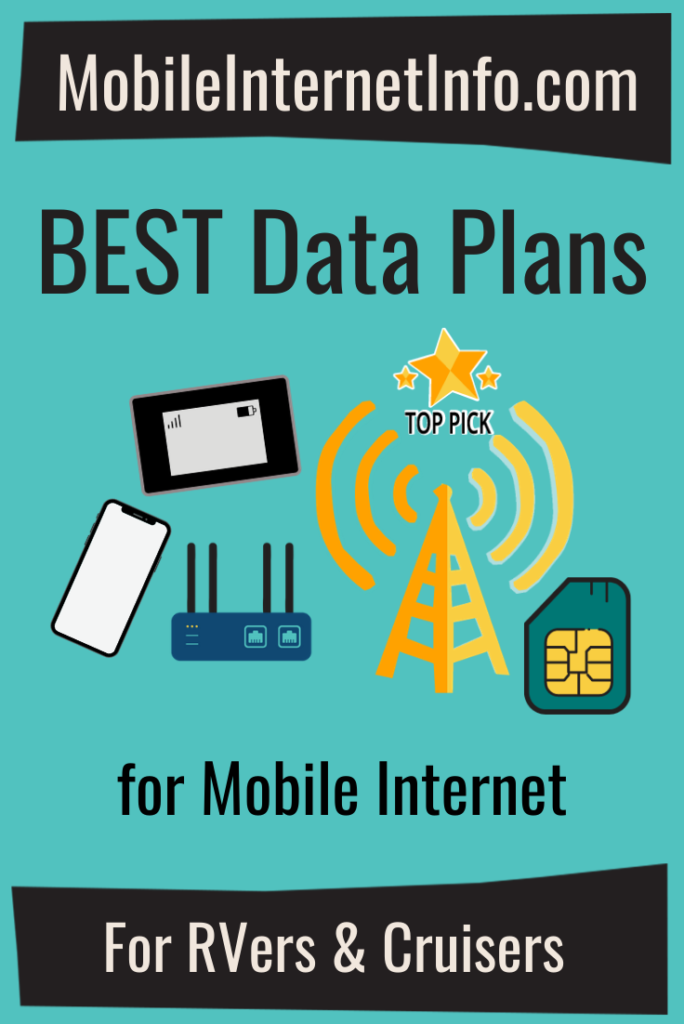 Today's RVer or boater needs a near home internet replacement while traveling. They're working from 'home', remote learning, researching the next stop, banking, keeping entertained and staying in touch with friends & family - all of which require internet access.
Cellular data is the most popular way to keep online while traveling.
A nomad's cellular data plans need to get laptops, computers, video streaming devices, gaming systems, and home automation systems online.
Those living on the road for any length of time are not the typical cellular customer just using a bit of data when away from home, they're using it as a home internet replacement while on the go.
Which means they need to seek out data plans that most cellular carrier salespeople don't tend to have as much knowledge about. Plans that include a lot of data that can be used as a hotspot from either smartphones, tablets, hotspot devices (Jetpacks, Mifis) or cellular embedded routers (Pepwave, Cradlepoint, Mofi, Insty Connect).
This guide is kept constantly up to date with our top data plan picks for Verizon, AT&T, T-Mobile an Sprint - plans that are suitable for RVers and cruisers needing a home or office internet replacement.
Check back often... this stuff changes all the time!
This Guide Brought to You by Our Members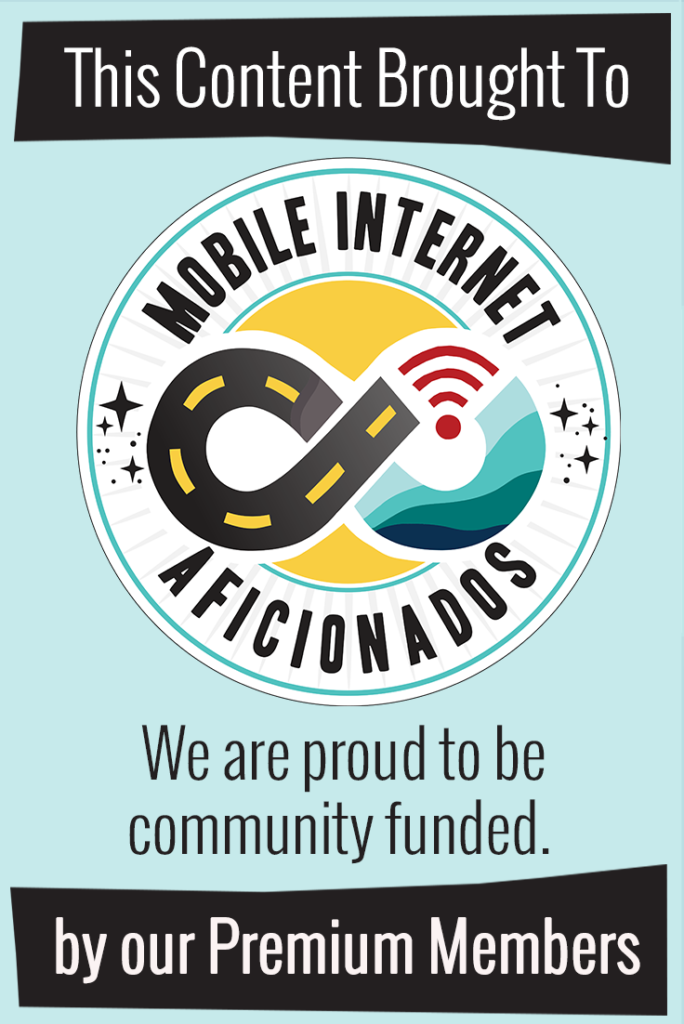 We are honored to be able to provide this guide for free - without 3rd party advertising, sponsorships or trying to sell you stuff.
In thanks for funding this resource center, our premium members also get access to all of our in-depth guides, classrooms, reviews, Q&A forums, discounts and more. But we understand, membership isn't for everyone - there are lots of ways to support our content.
If mobile internet is an important part of your lifestyle, here are ways you can help:
Video Overview
Here's a quick video overview going over our top data plan picks (be sure to check below for any updates since this video was created):

Recent news stories on our top pick plans that have changed our recommendations:
---
Our Top Pick Cellular Data Plans
Filter by the criteria that matter to you - from the carriers you want plans on or the types of devices you want to use your data with. Click through to learn more about each plan.
---
Shopping for Cellular Data Plans
Finding the right plans for your needs is no easy task - using cellular data as a primary way online is not how most carriers have designed their mobile plans. Many of us want plans that provide copious amounts of data.
Understanding the different plan terms (like network management, throttling, hotspot data, video resolution) is key to determining if a plan will meet your needs or not.
To learn more about shopping for dataplans, check out these key guides:
There are also a ton of other plans out there that may not have made our top pick list, but may still suitable for your unique needs. So also head over to our Cellular Data Plan Gear Center if you'd like to research other options, we try to cover every plan that might serve as a mobile internet solution.
Our premium members also have access to our massive Cellular Data Plan Pricing Grid, which directly compares plan costs and features for quicker browsing, and of course get alerts as we hear about new plans coming or great plans retiring.
But a data plan alone will not keep you online - it's only one part of the equation. You also need to dive into selecting the right gear and signal enhancing strategy for your cellular solutions, as well as consider how it fits into your overall mobile internet setup.
For getting started with assembling your ideal mobile internet setup that might include cellular data, using public Wi-Fi or satellite:
---
Conclusion: Great Plans Come & Go
Over the years we've seen many great plans come and go - cellular data plan options are constantly changing, and it's our mission here at the Mobile Internet Resource Center to keep on top of them.
Bookmark this page and check back often as you're shopping for your plans.
Subscribe to our free monthly newsletter (or for our premium members, make sure you're getting your more timely member newsletters & alerts).
By paying attention to the options, you can assemble a fantastic collection of great plans that will help keep you abundantly connected.
Explore the Resource Center
The MIA is our premium membership - designed for those who consider mobile internet an important part of their lifestyle.
In thanks for making content like this possible, we offer a bunch of additional perks. From interactive guidance, in-depth member exclusive content, discounts, alerts, classroom and more.
We totally understand that a membership isn't right for everyone.
However you can still support this content with our supporter level for just $25/year.
With our gratitude, you'll get access to all our free content without the 'nags'.

Have Questions? Stay In the Know
Join our 'Library Desk':
Internet for RVers & Cruisers Facebook Group
We cross post news articles and guides, and can help point you in the right direction to our content here on the resource center.
It is with gratitude to our premium members that we're able to offer our free content - and for that, they also have access our private Q&A areas for more in-depth guidance.
Stay in the Know
We're constantly tracking the industry and analyzing new developments for mobile travelers. If you'd like to receive updates, we offer several ways: