Become a Premium Member
and Support the Mobile Internet Resource Center
Mobile Internet Aficionados (MIA)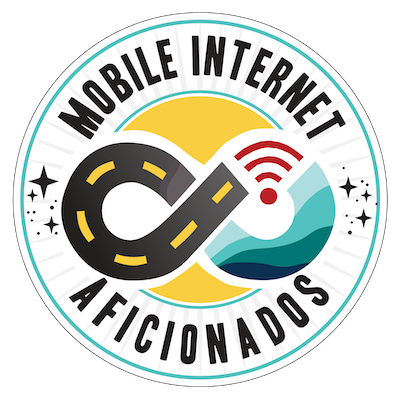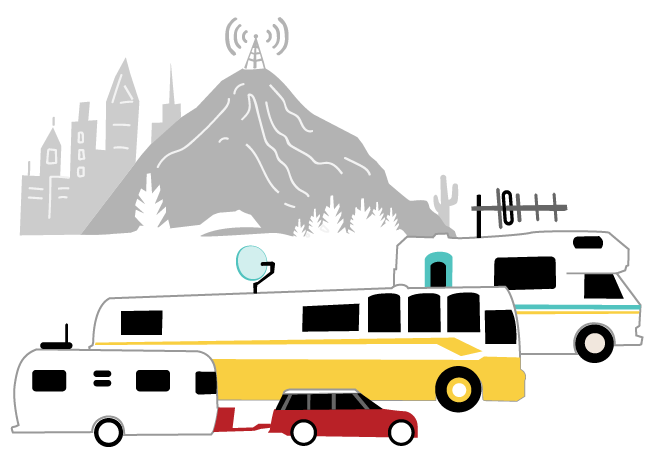 Is Mobile Internet an Important Part of your Lifestyle?
If you consider internet access almost as necessary as fuel, water, food and electricity - then we created this website for you.
Assembling the mobile internet solution that fits your unique lifestyle can be an overwhelming challenge.
Especially since the options change so rapidly!
We've made it our full time job to create resources to help make this stuff easier to understand, provide education and keep on top of this constantly changing topic...
.. so you can concentrate on what drives you!
What is the MIA?
(Mobile Internet Aficionados)
Whether you're working from the road or water, attending online classes, keeping in touch with friends & family, planning your next destination, sharing your adventures or keeping entertained - the MIA is designed for you.
Our Goal: To Save you Time, Money & Frustration
Afficionados

A MIA membership goes further than our free content - in-depth guides, courses, product reviews & field testing results, alerts, videos, interactive guidance, vendor discounts and insider tips. Whether you're already on the road or just gearing up, whether you're geeky or non-techie - we strive to help you become a Mobile Internet Aficionado.

Focused Topic & Approach

We are focused on this singular topic and have been since 2013. We firmly believe in our approach that everyone's mobile internet needs are different. We can't just hand you a solution - you must take the time to define your needs, understand the challenges and research the current options. We've created content to help with all of that, and our staff is here to help guide you.

Community

The MIA is a community of travelers who consider mobile internet an important part of their adventures. As a community, we can learn together and share our experiences in a space focused on this niche topic.

Supporting the Nomadic Community

Member funding makes this resource center possible, including the free content & support we're able to provide to our RVing and boating communities. You won't find 3rd party advertising, we're not sponsored and we don't resell gear or plans. We also donate towards organizations that protect our lands & waters and encourage inclusion & diversity in our community.
We began full time RVing in 2006 while working remotely as technology advisors & software developers. We now split our time between a vintage bus conversion, camper van and boat.
We were fielding so many questions on our personal blog about how we stayed connected, so we created this resource center.
What started as our hobby, is now our full time "job". And we love it.
What Our Members Are Saying:
One of the Best Investments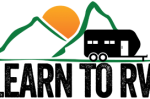 Working from the road, I need quality Internet service. No work = no play. One of the best investments that I have paid for has been a yearly membership to the Mobile Internet Resource Center.
Doug S
It's Been Invaluable
I am so thankful for Cherie and Chris at the Mobile Internet Resource Center. I am pretty inept when it comes to technology. But with The Mobile Internet Handbook, their website, and forums, I think I have a much better handle on it now.
We've been able to get an unlimited Verizon plan thanks to them, and will be using their resources to get an antenna and a wifi booster that will work best for us. Thanks so much guys, it's been invaluable!
Leslie Waterman
Don't think twice about becoming a member!
If you are considering becoming a member …just do it!!
It's been one of our best investments we have made in our journey to preparing ourselves for RV life. Honestly, we have been overwhelmed by the level of professionalism, depth of knowledge and unbelievably fast responsiveness. And the online resource centre….unbelievably well organized and user friendly. What a gift you are to the rv/boating community!
So happy for you that you have taken your strengths and passion and moulded it into a career that truly embraces your lifestyle choices and helps others. You and your team ROCK.
Sharon Tremblay
Library Card
Newsletters & Notifications

Exclusive Content: Guides & Analysis
MIA Membership
+ Insider Tips & Webinars

+ Mobile Internet 101 Course
Getting Started Bundle
MIA + Video Course
+ Mobile Internet Video Course w/ Private Video Sessions (Regularly $129, save $29)
The $97/yr membership rate is with our auto-pay discount (cancel at anytime). A single year option for $109 is also available.
Coupon codes are only valid for new Mobile Internet Aficionado memberships ('Library Card Access' not eligible) and only one can be used per new membership.
Have our Book? Save $5 - How to Redeem:

Login to re-activate your membership at our returning member rates.

Memberships make a great gift for an RVer or boater - they take up no space!

There are other ways to support the resource center - contributions, sharing, etc.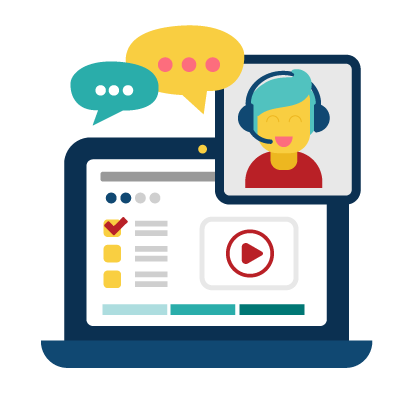 Optional Add-On: Mobile Internet Video Course

Add the Video Course Now to Your Membership for just $100
Just getting started with your research?
This 44 video course is designed to help you make informed choices in assembling your ideal mobile internet setup to match your journey - from understanding your unique mobile internet needs, the challenges and the fundamentals of cellular, Wi-Fi and satellite.
There are quizzes to check your progress, an assessment worksheet and 15m private video sessions with our staff to answer questions.
Save $29 with our membership bundle!!
Video course is regularly $129 if you add it on later.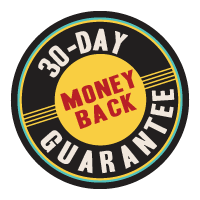 We're pleased to offer a ton of free guides & videos here on the resource center that should give you a good feel for our style and depth of content. We encourage you to utlize the free stuff before joining and see if our content clicks with you.
It's our hope that by the time you decide to join, you've already received value from our resource center and want to support it.
However, if you find that in the first 30 days that becoming a member was not the right fit for you - just ask. We'll be happy to refund your full membership fee provided you've not utilized any vendor discounts.
More Information On the Membership Levels:
Our Library Card Holder level is the basic membership.
It's meant for those who are more self paced with an existing understanding of this technology, don't desire interactive assistance and/or who have already assembled their setup and just want to stay up to date on the latest.
The benefits included are:
Exclusive Content - Guides, Reviews, Videos
We release most of our in-depth mobile internet guides, product reviews, guides, produced videos and field testing data to our paid members exclusively.
You'll also find extra tips and insider info embedded in some news articles, just for members.
Note: Library Card Holders however do not get access to our community interactive areas (forums, comments, groups, webinars) - which is where member sharing, troubleshooting, insider tips, in progress testing notes, unconfirmed breaking stories and alerts may be contained.
E-mail Notifications & Newsletters
Our exclusive newsletter delivered by e-mail at least monthly (usually twice) summarizing new content on this site.
This means you don't have to pro-actively check in to see what's up if you don't want to - just check your mail and skim the newsletter.
Our newsletters are more in-depth and comprehensive than our free public monthly summary, and might contain member exclusive insider tips.
Special Alerts - We issue special breaking news alerts if we hear of anything that might impact our members that needs to be acted on quickly.
Extra Features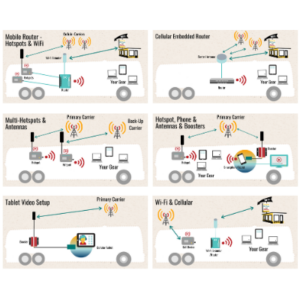 Throughout the site we have provided some extra features to make your time with us easier, including:
Sample Setup Explorer - our interactive area to explore sample setups to make learning & deciding on your approach easier.
Member Dashboard - get a quick glance at new stories, new gear, forum posts, alerts, videos, newsletter archives and more.
Bookmarking - Easily save guides, gear pages, articles and more to come back to later via the Dashboard.
The MIA is our full membership level. It's most ideal for those starting their research to assemble their setup, are doing a total refresh or for those who want to tap into the wealth of knowledge a community can provide.
Library Card Access
You get all Library Card benefits, plus:
Mobile Internet 101
This structured course walks you through our guides - ramping you up from understanding your options, assessing your needs to selecting your plans & gear. Get a free preview of Section 1 in Our Classroom.
For visual learners or those just getting started - we also offer an optional Video Course that includes private video sessions with our staff.
Interactive Community Areas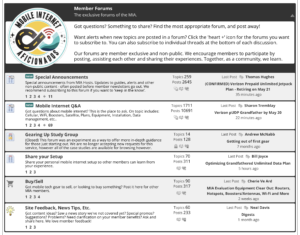 Got questions? Need help or guidance? MIAs have multiple venues for reaching out to the community, and our staff.
Ask in our member exclusive forums, in comments on articles & guides, in our private Facebook Group and during monthly casual Q&A video webinars.
Insider Aficionado Access
We constantly have our eyes out in multiple places to try keep ahead of the industry. When we're at liberty to do so, members get advanced notice - include tips we've picked up on, upcoming products, warnings of upcoming changes, breaking stories we're still researching and heads-up on limited time offerings.
Webinars
We host a monthly member exclusive Q&A webinar to ask questions of our staff in a casucal interactive platform. We also host special edition webinars if they are merits with major breaking industry developments.
Vendor Discounts
While we are not sponsored by any vendor or manufacturer, several extend special discounts to our MIA members. They include: MobileMustHave, WiFiRanger, weBoost, TechnoRV, Insty Connect, Speedify, Waveform, Powerful Signal, The RVITGuy, Mobile Internet Satellite, 5GStore and more.
Some vendors have asked us to not disclose the amounts in public. But our content can help you make informed decisions AND potentially save more than your membership cost.
Our members also have access to purchase our Mobile. Connected. T-Shirt year round!
We do occasionally offer this shirt to the public, and release special editions too.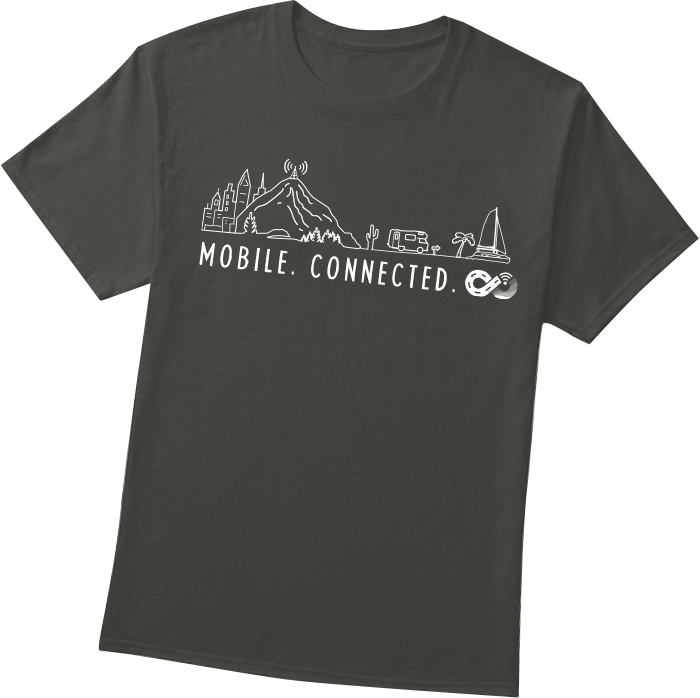 Membership FAQs & Policies