Key Points:
The FCC's auction of "C-Band" spectrum blew away all estimates - with carriers spending over $80 billion dollars to acquire new spectrum for 5G network expansion.
Verizon went all out to be the biggest winner, spending $45.5 billion for the most valuable spectrum - which can be deployed as early as late this year.
AT&T and T-Mobile also invested, but much of the spectrum they have purchased may not be cleared and available for 5G deployments until the end of 2023.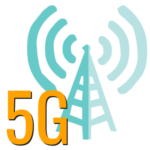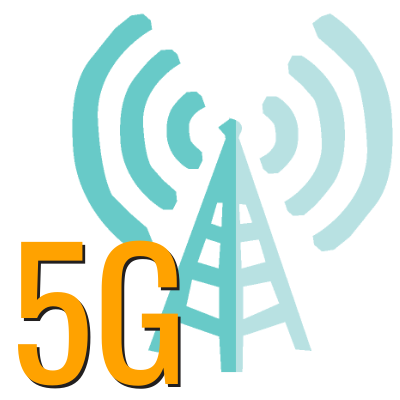 When we reported on the start of the FCC's C-Band spectrum auction back in December (our story), we noted that:
"Who wins and who loses will set the stage for the evolution of 5G networks in the United State for the decade to come..."
The auction is over and the results are in - and we now know that Verizon went all in, spending a staggering $45.5 billion to claim 161 MHz of new spectrum licenses nationwide.
Verizon also committed nearly $8 billion to pay off incumbent satellite industry users of the spectrum to clear the airwaves quickly - leaving Verizon with a $53 billion dollar bill that will need to be paid later this month.
AT&T also bid big - winning 80 MHz of less valuable spectrum nationwide, spending nearly $28 billion.
And instead of going nationwide - T-Mobile spent $10.6 billion to flesh out its spectrum holdings in a few key regional areas. But having already secured Sprint's valuable spectrum in the merger, T-Mobile still comes out on top - ultimately controlling more sub 6 GHz spectrum nationwide than any other carrier.
With the big three throwing down billion dollar bets (and US Cellular spending over a billion in its regional market) - the smaller carriers like Dish, Comcast, and Charter surprised analysts by mostly sitting this auction out.
This proved to be a high-stakes game that was too rich for their blood - and analysts expect that they might be waiting instead for future smaller FCC spectrum auctions that might have rules set to protect smaller bidders and prevent the giant carriers from dominating.
And the massive money spent on the auction is just the start - the carriers will still need to spend billions more to build out the towers and infrastructure to actually put all of this spectrum to good use.
Will all this massive investment be worth it?
Is C-Band really that important?
If 5G technology is ever going to be able to live up to its promise, clearly the big carriers think so.
Video Story
Subscribe to our YouTube Channel
More Spectrum Is Essential To 5G Cellular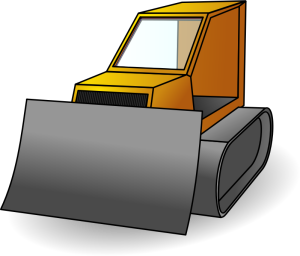 Cellular carriers fight over spectrum the same way that property developers fight for beach front real estate.
Without spectrum to broadcast on - you can't build a cellular network.
And if you don't have enough cellular spectrum to handle the traffic demands - your network will be congested and slow.
And just like beach front property - spectrum is a finite and limited resource.
The FCC (Federal Communications Commission) is responsible for managing the airwaves in the United States, and over the years the FCC has worked to free up underutilized spectrum to make more space for cellular usage.
Each time a major new chunk of spectrum becomes available for cellular - the carriers fight for control, bidding against and bargaining with each other to stitch together enough channels to build their networks upon.
The current C-Band auction is one of the last big swaths of longer range sub 6 GHz spectrum likely to be made available for years to come, so carriers desperate for additional capacity to build 5G networks with are scrambling to get control of as much C-Band as they can get.
The FCC's former Chief Data Officer Sasha Javid was quoted in an interview recently explaining the situation:
"Carriers were apparently willing to spend whatever it took to acquire spectrum in this auction because the alternative was worse — becoming an also-ran in the race to 5G."
This graph of the carriers average sub 6 GHz spectrum holdings nationwide shows the current state of the race: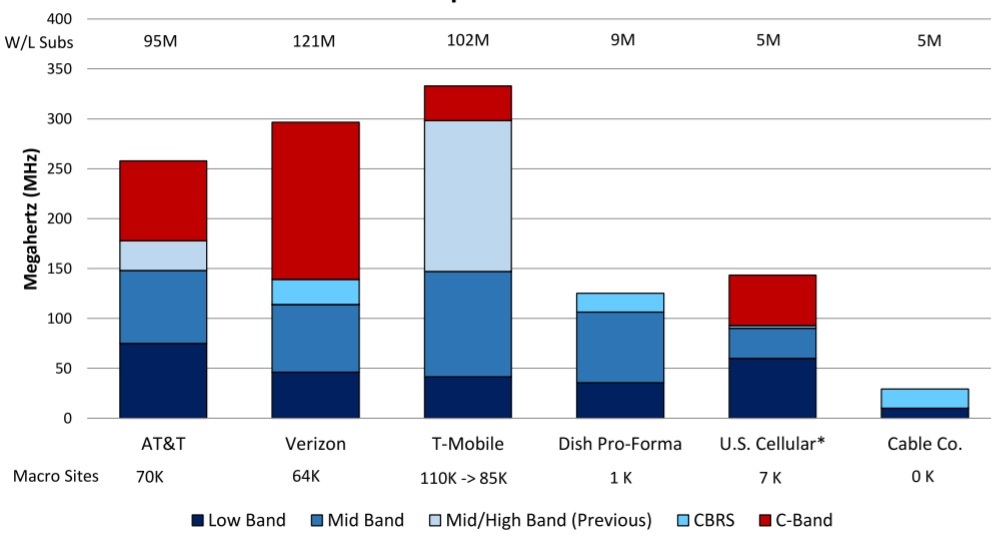 To really dive deep into understand what spectrum is, and why it matters - see our featured guide:
Understanding Cellular Frequencies - Our guide will help you understand what different frequency bands are, and how the differences between them can be so critical.
Why C-Band Matters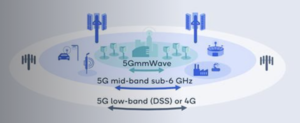 The C-Band spectrum that the FCC auctioned off is the 280 MHz between 3.7 GHz and 3.98 GHz - a chunk of airwaves that is suitable for deploying extremely fast 5G with much better range than mmWave.
This is considered by carriers to be mid-band "Goldilocks" spectrum - fast enough to deliver a 5G experience that substantially outperforms even the best 4G, but long range enough to matter in places beyond just the core urban areas where mmWave makes sense.
Up until now, there has been very little of this mid-band spectrum available in the United States.
T-Mobile actually acquired Sprint primarily to secure the large chunks of mid-band spectrum that Sprint controlled (LTE Band 41, now 5G Band n41) - but the other carriers have been starved for this precious and limited resource.
The bulk of the valuable C-Band spectrum in the USA had already been set aside decades ago for use by commercial satellite companies, most of whom were making poor use of their spectrum resources. With these incumbents hogging the airwaves, real 5G growth in the United States has been limited
But just like how the FCC cleared away UHF television channels to auction off the airwaves to make way for the birth of 4G/LTE, the FCC is moving once again to clear away the incumbents to meet consumer demand and make more spectrum available for cellular.
Verizon winning the most valuable airwaves in the UHF auction back in 2008 is what gave it an early lead in bringing out 4G/LTE nationwide.
Verizon is hoping that history will repeat itself - and investing heavily in C-Band now will give it just as much of an enduring advantage in the 5G era.
But... C-Band Is Relatively Short Range!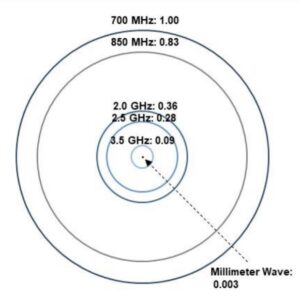 It is true that C-Band has massively more range than mmWave 5G, but it still only covers a tiny fraction of the area that can be covered with slower low-band spectrum like the 600 MHz band n71.
This means that carriers will need to build a LOT more towers to cover any given area with C-Band 5G.
And some analysts worry that carriers might have spent so much money buying spectrum that they will not have enough left over to actually invest in deploying it.
In the short run - C-Band will probably be most important for bringing a massive influx of capacity to congested urban and suburban cellular networks, and for deploying fixed residential internet service over cellular.
Rural C-Band coverage will probably take a lot longer to roll out, and will require a lot of new infrastructure to be built.
In other words - as exciting as C-Band is, it might not be critical for many RVers and Cruisers any time soon.
But for those who venture into congested areas - C-Band compatibility is likely to soon become extremely nice to have!
Be Ready for C-Band - Late 2021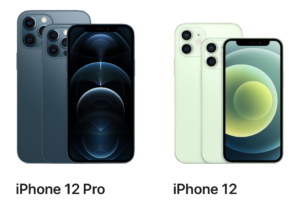 Verizon fought hard to secure prime C-Band licenses that will be available for use starting in December 2021, so it is smart to assume that Verizon intends to put this spectrum to use ASAP to take advantage of this valuable two year head start in deploying C-Band to really unleash its 5G network.
This means that Verizon customers in particular should focus on 5G hardware that is band n77 compatible - to be ready to take advantage of this upcoming C-Band expansion when it comes.
AT&T also purchased some licenses that will be available in December 2021, but the bulk of what AT&T purchased (and almost all of what T-Mobile purchased) is not likely to be available for cellular usage until late 2023.
Keep this in mind if you are shopping for 5G hardware - waiting for C-Band and n77 compatibility is smart, and is yet more evidence of why it can pay to wait to jump on the 5G train.
Most new 5G devices coming out in 2021 will likely have C-Band support - but older devices will lack it, and compatibility may be a challenge for a while.
In the year ahead be sure to check for n77 support - particularly if you are a Verizon customer and you want to be ready for whatever Verizon rolls out later this year.
It also remains to be seen how Verizon will treats this new C-Band coverage in terms of data plan pricing.
At present time, Verizon differentiates between 5G Ultra Wideband (their mmWave coverage) and their longer range 5G Nationwide coverage. A special premium level plan is required to access 5G UW, and UW usage is mostly unlimited. But low-band 5G Nationwide coverage is available with all Verizon plans, including legacy grandfathered plans - and usage is treated with the same limits as apply to 4G data.
Will C-Band on Verizon be treated like 5G UW, 5G Nationwide, or will it be a new tier with different usage limits?
5G Starts To Matter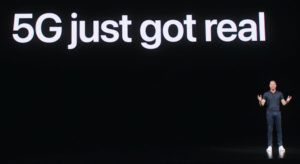 As 5G networks start to mature and mid-band 5G networks begin to get deployed, 5G service in many places will potentially go from "not much better than 4G" to "woah, that's fast!" by the end of 2021.
This is an exciting time to be watching this technology evolve.
But many parts of the country will be waiting until 2023 for this C-Band 5G performance bonanza, and especially in more rural areas it will take a LONG time for towers to be upgraded to really make C-Band worthwhile.
So C-Band is indeed an exciting development in the evolution of cellular technology - but don't get TOO excited just yet.
This stuff takes times, and the real benefits for most will be coming in the years ahead.
Further Reading
And here is all of our recent 5G related coverage: