Mobile Internet

News Center
From cellular plans, new product announcements to technology advancements - we analyze industry news for how it impacts RVers, cruisers and nomads.
Our news stories are provided as a free service,
made possible by our premium members.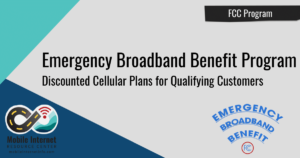 FCC's Emergency Broadband Benefit Program – Saving Qualified Households on their Wireless Data Plans
As of May 12, cellular providers are offering discounts on cellular plans to customers who qualify under the FCC's Emergency Broadband Benefit program. This is a temporary program, designed to help families who are facing financial difficulties affording wireless internet during the Covid-19 pandemic.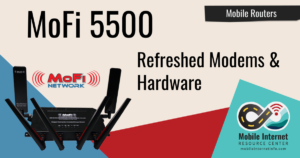 MoFi Routers Evolve – New MOFI 5500 Lineup: Upgraded Hardware, Refreshed Modems and a 5G Future
Bookmark We first covered the cellular integrated MOFI 4500 router (our gear center page) way back in August 2015 – and concluded at the time that the MoFi was an […]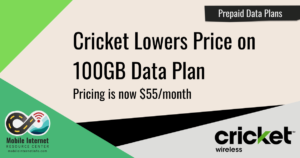 Cricket Wireless Lowers Price on 100GB Simply Data Plan for Hotspots to $55/mo
Cricket Wireless has lowered their Simply Data 100GB plan for hotspots to $55/mo, matching the new AT&T Prepaid Great Deal data plan. How do these two plans differ?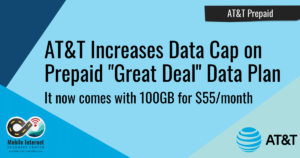 AT&T Prepaid 'Great Deal' Plan Now Offers 100GB for $55/month on Hotspots, Tablets & Routers
Bookmark AT&T Prepaid quietly upgraded one of their new prepaid data plan offering over the weekend, changing the Great Deal plan to include 100GB of data each month for $55. […]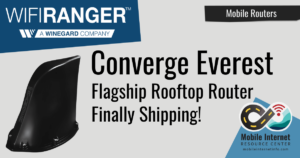 WiFiRanger Converge Everest: Ready At Last, With Upgraded Modem Options and New Pricing
WiFiRanger is finally shipping their flagship Converge the product, the Everest. This rooftop unit features dual band Wi-Fi as WAN / LAN and the option to add up to two cellular embedded modems.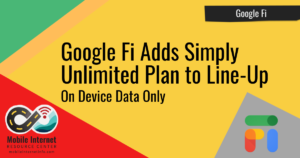 Google Fi Adds Simply Unlimited Smartphone Plan: 22GB High-Speed Data On Device Only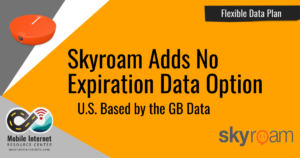 Skyroam Adds Non-Expiring Per GB Data Plan Option for US and Global
Skyroam, a data provider that offers mobile hotspots and data plans geared towards international travel, has added a new U.S.-based data option that never expires.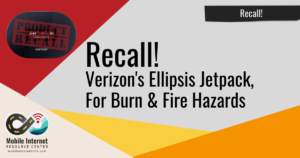 Recalled: Verizon Ellipsis Jetpack Mobile Hotspot Due to Fire and Burn Hazards
Ellipsis Jetpack mobile hotspot models MHS900L, MHS900LS, and MHS900LPP produced by Franklin are being recalled by Verizon in conjunction with the Consumer Product Safety Commission due to the risk of overheating leading to potential fires and burns.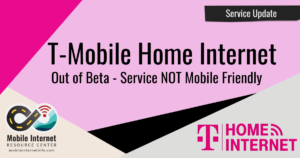 T-Mobile Home Internet Service – Now Out of Beta – is Still Not Mobile Friendly
T-Mobile's Home Internet service is out of beta and is rolling out to an increased number of rural markets according to an 'Uncarrier' announcement on April 7th, 2021. The service continues to be laden with language indicating it is not for mobile use.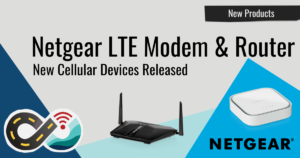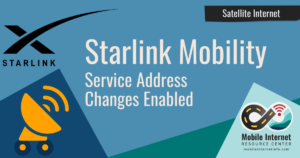 Starlink Enables Easy Service Address Changes – One Step Closer to Being RV Nomad Friendly
Bookmark One of the major limitations of SpaceX's Starlink satellite internet beta service has been that it is NOT suitable for mobile users who change locations frequently. A Starlink receiver […]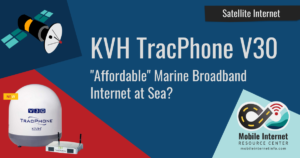 KVH Introduces High Performance TracPhone V30 Marine VSAT Antenna and Unlimited Data Plan Options for "Affordable Internet at Sea"
At the Palm Beach International Boat Show on March 25th, satellite equipment and service provider KVH announced a new lower-cost satellite receiver system and data plans.