Cradlepoint is a well-respected mobile router manufacturer focused on enterprise and fleet deployments, competing primarily with Peplink's Pepwave router lineup.
In September 2020, Cradlepoint became an independent subsidiary of cellular infrastructure giant Ericsson - a move designed to give Cradlepoint even quicker access to new technologies with a focus on "5G for business".
Cradlepoint used to have options for "average" users, all of which have been discontinued over the years as Cradlepoint has focused more exclusively on the higher-end and enterprise segments of the market.
This guide runs down the key options in the Cradlepoint lineup and goes over some of the details that are universal across Cradlepoint models of interest to the nomad community.
Despite Cradelpoint's focus on enterprise users, individuals with particularly demanding needs are often drawn to Cradlepoint hardware - and in particular, Cradlepoint's COR Series of mobile routers have earned many nomadic fans over the years.
Here are the Cradlepoint models we specifically track:
---
Cradlepoint Lineup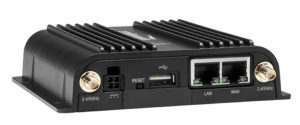 Cradlepoint primarily targets the enterprise market with LTE gigabit-class capable mobile routers and LTE access points.
Most Cradlepoint products come with an embedded modem plus the option to add a separate Cradelpoint MC400 modem module, giving dual-modem capability. Cradlepoint has LTE Category 4, 6, 7, 11, 12, and 18 modem options available, as well as 5G modem depending on the specific model.
Here is an overview of the products of potential interest to mobile users:
COR, IBR and R1900 Series Mobile Transit Routers:

Consists of the R1900, IBR900, IBR1700 and similar models.
Additionally the R2100 is included in this line, which is a rooftop exterior modem similar in purpose to the Peplink HD series.
These are designed with rugged enclosures for IoT and transportation applications.
Several routers in this line offer a "dock" that adds additional hardware functionality, including the option for a 2nd cellular modem.

AER and E- Series Branch Routers:

Consists of the AER series routers, which are being phased out, and the E-series models.
These are designed to be enterprise-level routers for branch offices.
Several routers in this series can be configured with various embedded modem options and the option for a second modem.
The AER 2200 comes with an embedded Cat 11 or 18 modem. A second Cat 4, 6, 12, or 18 modem can be added.
The E100 is Cradlepoint's "entry-level" branch router that is marketed for small and home offices. It comes with either an embedded Cat 4 or Cat 7 modem.
The E300 is designed to be compatible with future Cradlepoint 5G adapters. It comes with either an embedded Cat 7, 18, or 5G modem, and a second Cat 18 or 5G modem can be added.
The E3000 is the "big brother" to the E300, with more ports and a lot of extra processing power to handle multi-gigabit connections. It is only available with an embedded Cat 18 or 5G modem, but a second modem can be added.

Cradlepoint Cellular Gateways and Adapters:

Consists of indoor and outdoor gateways and wideband adapters that are intended to feed a cellular connection to a router. These models do not have Wi-Fi.
The CBA850 was a popular option that did not have an embedded modem but was sold with an MC400 modem module included. As of late 2022, this model is discontinued.
The L950 indoor adapter comes with a Cat-7 modem and is designed to provide failover and cellular augmentation to existing networks.
The W1850 has a sub-6 5G embedded modem with LTE Cat-20.
The W4005 and W2005 series are outdoor 5G adapters.
---
NetCloud Subscription Required
NetCloud Manager is Cradlepoint's subscription cloud service that allows IT managers to remotely manage fleets of mobile Cradlepoint routers running Netcloud OS from a centralized web-based console.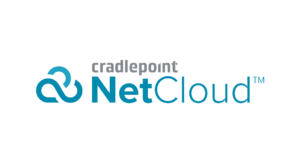 You can track a fleet of police vehicles on a map, manage data plan usage for ambulances, offer paid internet options to hundreds of passengers on a train, or administer widely dispersed remote offices - all from one dashboard.
For a long time, a Netcloud Manager subscription was not necessary - consumers could get Netcloud OS firmware for routers, including important security updates. But in June 2019 Cradlepoint announced a new policy where an active NetCloud subscription would be required to maintain access to even basic firmware security updates as well as most router features.
Everyone considering a Cradlepoint router should keep this new requirement in mind - a NetCloud subscription is not optional. Without it, almost all features are disabled, and users can no longer make any configuration changes, although the router will continue to use the current configuration. If you need to change this configuration, even something small, you'll need an active NetCloud license.
NetCloud pricing varies considerably depending on the router and features.
---
News, Videos & Status
We have tested various Cradlepoint products over the years, but not their more recent products. Details can be found within individual product pages linked above.
Related News Center Articles
Cradlepoint Updates Cellular Modems For Routers Posted on: November 9, 2022
Cradlepoint Now Supports Cellular Band Locking Posted on: August 14, 2022
5G Industry Update: 5G Routers, Hotspots & Antennas Are Here - But Should You Wait? Posted on: June 3, 2021
An Overview of T-Mobile LTE Band 71 and Compatible LTE Modems & Routers (WiFiRanger, Gli.Net, Mofi, Pepwave, etc.) Posted on: March 13, 2020
Cradlepoint 1200M Modem Certified for Verizon Posted on: June 19, 2019
---
Member Exclusive Content Below
Deep Dive

Modem Overview
Hands-On User Interface Notes
Cradlepoint vs Pepwave
Purchasing Options
Members - be sure to check the Member Discounts page for some potentially very substantial savings.