Key Points:
The T-Mobile / Sprint merger is at last complete.
Current customers will get "the same or better rate plans" for at least three years.
This merger unlocks a lot of potential for T-Mobile's 5G expansion plans.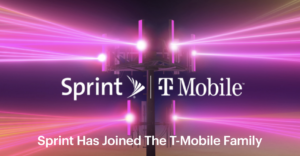 It has been nearly two years since Sprint and T-Mobile first announced their proposed merger.
The engaged couple have been on a roller coaster ride ever since - seeking out and winning approval from state and federal regulators and fighting off a litany of objecting lawsuits along the way.
But as of the opening of the stock market this morning, the two have become one - with the now joint company announcing that their union is at last (legally) complete.
So now what?
How quickly will the networks merge?
How soon will the Sprint brand vanish?
And what does this mean for the cellular industry overall?
Video Version
Subscribe to our YouTube Channel
It's All About 5G Spectrum
The main reason that Sprint was such an enticing acquisition target for T-Mobile was the vast amounts of cellular spectrum under Sprint's control.
This nationwide swath mid-band spectrum (known as LTE Band 41 in the 4G era) had been left mostly undeveloped by Sprint, and it is perfectly suited to deploying 5G upon.
This mid-band spectrum will complement T-Mobile's current long-range 600MHz 5G network, allowing the two bands to be combined to deliver both range and speeds.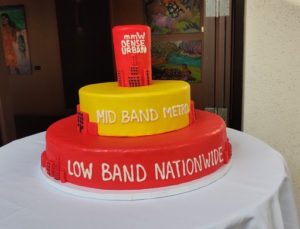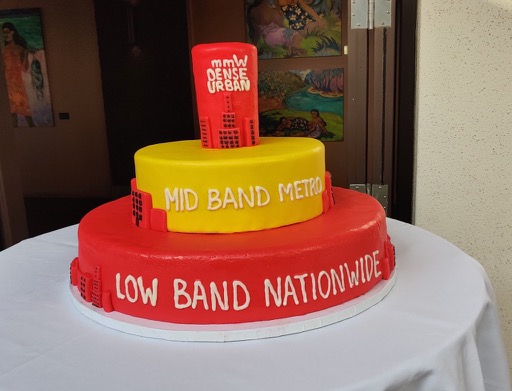 If T-Mobile is able to move quickly to take advantage of all the spectrum that Sprint has, T-Mobile will be positioned to jump ahead of AT&T and Verizon in bringing 5G to the masses.
This is what T-Mobile claims to expect from the merged Sprint and T-Mobile networks for 5G:
The network will have 14 times more capacity in the next six years than T-Mobile alone has today, enabling the New T-Mobile to leapfrog the competition in network capability and experience.
Customers will have access to average 5G speeds up to eight times faster than current LTE in just a few years and 15 times faster over the next six years.
Within six years, the New T-Mobile will provide 5G to 99% of the U.S. population and average 5G speeds in excess of 100 Mbps to 90% of the U.S. population.
New T-Mobile's business plan is built on covering 90% of rural Americans with average 5G speeds of 50 Mbps, up to two times faster than broadband on average.
It sounds like a pretty bright future indeed.
But now the unified company actually has to do the work to make it happen.
What Next?

Now that Sprint and T-Mobile are legally one company, they can now officially begin the long logistical process of actually implementing the merger.
It will probably take years to fully combine everything, and to retire the Sprint brand and any legacy Sprint systems that are being left behind.
The new T-Mobile has vowed to deliver "the same or better rate plans" for the next three years, and to include 5G network access for all current plans too.
But beyond these promises - there are no specific details on what to expect from the merged companies just yet.
Each company has published an FAQ to answer questions and reassure current customers:
As Sprint says:
"First off, there's nothing you need to do today. Your current deal stays the same and you can manage your account just like before.

As the new T-Mobile we are committed to dramatically improving your network over the next three years and keeping your rate plan the same or better."
And T-Mobile is clear that nothing will change overnight too:
"We are preparing our plans, benefits, and retail/customer care experiences to serve legacy Sprint and T-Mobile customers as well as the new T-Mobile customers. While exciting changes are coming soon, in the meantime, you can expect the same great coverage, benefits, and pricing."
Network Merger
When asked about how long it will take to merge the networks, T-Mobile answers:
"We've said it will take about 3 years to fully integrate our networks—and we hope to go even faster!

For now, customers will use two distinct networks, Sprint and T-Mobile.

Both Sprint and T-Mobile customers will continue to get great coverage, and over time the two networks will combine to create one supercharged network. With the new T-Mobile, expect average speeds 8X faster than current LTE in just a few years and 14X more total capacity in the next six years than T-Mobile would have standing alone.

Meanwhile, we're working on ways to make it easy to migrate Sprint customers who wish to do so. Stay tuned!"
We do expect the Sprint and T-Mobile 5G networks to merge particularly rapidly - since they are already based on the same underlying technology. In fact - just hours after announcing the merger was complete T-Mobile CTO Neville Ray tweeted that T-Mobile was already rolling out mid-band 5G coverage in Philadelphia:
"We'll move FAST to bring the TMobile and Sprint networks together and build #5GforAll. How fast? New T-Mobile is already deploying midband 5G spectrum in Philly. And we're just getting started."
The conservative three year timeline is mostly to allow plenty of opportunity to transition customers who have devices that are only compatible with the legacy Sprint network onto newer hardware before T-Mobile fully shuts down the last of the old Sprint 3G network.
If you have older Sprint devices - definitely keep future upgrades in mind.
New Leadership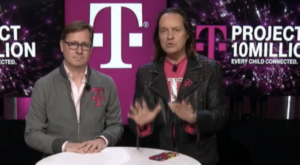 One of the first changes that is actually happening however is a new CEO.
T-Mobile's iconic John Legere stepped down this morning, a month earlier than planned, to hand the reigns over to Mike Sievert.
We expect in the near future Mike will hold an "#uncarrier" event to announce more specific details on his plans for the two companies going forward.
Concluding Thoughts
This merger is a seismic shift in the cellular industry.
Now instead of two giants (AT&T and Verizon) and two much smaller carriers (Sprint & T-Mobile), the US market will now have three very well-matched giants - with Dish Networks now being set up to become an eventual new fourth option.
How the competitive dynamics will change will be very interesting to watch - and hopefully, T-Mobile's promises of a better network without increased costs will actually prove true.
We'll be very curious to see how Verizon and AT&T respond as well. This could be the start of an entirely new competitive race around 5G - and T-Mobile has managed to jump into a very strong starting position in this race.
T-Mobile / Sprint Merger News Stories
Related Guides