Helping you Keep a Mobile & Connected Lifestyle!
We offer unbiased mobile internet information specifically for US based RVers, boaters and nomads.
This resource center is brought to you with the support of our nomadic community.
Get your Mobile. Connected. T-Shirt

Celebrating our new website design!
Welcome to the newly redesigned Mobile Internet Resource Center!!
Order your limited edition 'Mobile. Connected' T-shirt by the end of February, support the site and proudly proclaim your Mobile & Connected lifestyle!
The Latest from the Mobile Internet News Center:
Subscribe to our FREE Newsletter!
Sign up for our free monthly newsletter to stay in the know!
Mobile Internet Tips
News Story Recaps
Announcements of New Content
Plus get a FREE PDF download of The Mobile Internet Handbook.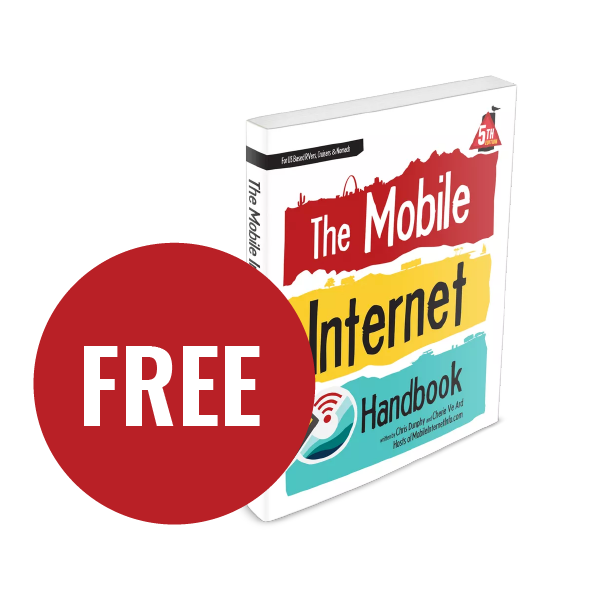 This site is community funded. In thanks for their support our premium members get exclusive content, alert newsletters, interactive guidance, insider info and discounts. Designed for those who consider internet an important part of their mobile lifestyle.
Testimonials
Thumbs-up from the paleo-technomad
This book is excellent, equally applicable to boaters, land-travelers, rural dwellers, and mobile connected folk of all stripes. The range of topics is broad, the authors know their stuff, the material is very current and the explanations are very clear… with a good range of levels that will help anyone from beginners to net-savvy geeks. […]