The Best Cellular Data Plans for RVers & Cruisers
Welcome to our central resource page for data plans, highlighting the plans we currently consider the best for phones, hotspots, tablets & routers.
Finding the right data plans for your unique needs is no easy task - using cellular data as a primary way online is not how most carriers have designed their mobile plans.
At the Mobile Internet Resource Center - we strive to provide unbiased mobile internet information for US based RVers, boaters and nomads.
Shopping for Cellular Data Plans
Finding Your Best Data Plan for RVing or Boating!
Today's RVer or boater needs a home internet replacement while traveling. They're working from 'home', remote learning, researching the next stop, banking, keeping entertained and staying in touch with friends & family - all of which require internet access.
Cellular data is the most popular way to keep online while traveling, with Starlink being a common option for places without a cellular signal. A nomad's data plans need to get laptops, computers, smart TVs, gaming systems, and home automation systems online. 
Using Cellular Data Resource Collection
Those living on the road for any length of time are not the typical cellular customer just using a bit of data when away from home, they're using it as a home internet replacement while on the go.
Which means seeking out data plans that include a lot of data that can be used as a hotspot from either smartphones, tablets, hotspot devices (Jetpacks, MiFis) or cellular embedded routers (Peplink, Winegard, Mofi, InstyConnect). 
Current Top Cellular Data Plans Video
We publish an updated video as warranted throughout the year, but plans change all the time. So be sure to check the recent news stories above for any changes, and the grid below is kept constantly up to date.
Best Cellular Data Plans for RVers & Boaters
Filter by the criteria that matter to you - the carrier (Verizon, AT&T, T-Mobile or Dish) and/or the type of device you want to use a data plan with. Click through to learn more about each plan. 
Is Mobile Internet an Important Part of Your Lifestyle?
Go Further with a MIA Membership
This resource center is brought to you by our premium members - our MIAs. We don't sell stuff, we're not sponsored and you won't find 3rd party advertising in our content.
Our focus is on bringing you unbiased educational content.
In thanks for their support, our members get additional in-depth content, reviews, guidance, discounts, alerts and more.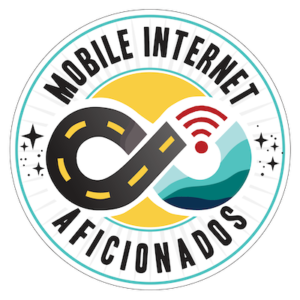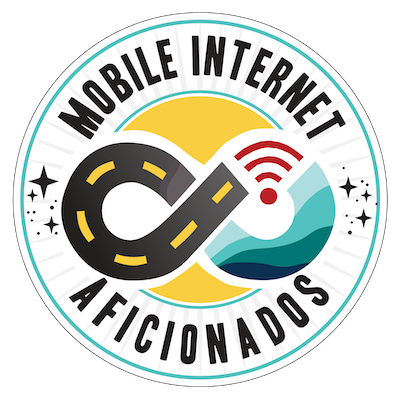 Mobile Internet Education, News & Research
Cellular data plans are just one part of the equation to successful internet on the road. We welcome you to explore our resources covering this complicated topic.
Our free content is made possible by our premium members - we don't sell stuff, we don't have sponsors and you won't find 3rd party advertising on our site. For their support, our members get access to our in-depth content, interactive guidance, discounts, reviews, insider alerts and classrooms.