There are several companies with access to a special Sprint based plan intended for non-profits, healthcare and educational industries.
These operators are taking advantage of a clause in Sprint's acquisition of Clear in 2013 and go through master agent Mobile Beacon to manage the plan.
A little history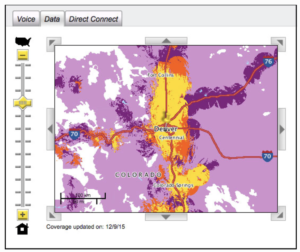 Sprint bought Clear in 2013, and stopped providing that service in 2015 - shutting down the legacy WiMAX network entirely to make more space for LTE. But the obligations behind the scenes that were attached to Clear's cellular spectrum requiring that discounted service be offered to non-profits remained, and the old contracts were inherited by Sprint.
The reason this it is possible for non-profits to resell Sprint data plans on the cheap is thanks to a loophole in the terms of service for the non-profits:
"You are permitted to use of the Service as long as you are a user, recipient or beneficiary of a non-profit programs or services, but not thereafter."
To sign-up for one of these non-profit based plans, you generally have to become a member of the non-profit organization (listed below), which includes service prepaid for at least several months and a mobile hotspot device.
You are not purchasing a plan - and thus there are no refunds if you don't need the service for the full term or if for some reason the plan gets discontinued.
There are sometimes criteria required to become a member - such as being low-income.
Policies & Perks:
Carrier Networks Used: Sprint
Carrier Relation: Reseller
Plan Types Available: Data only
Device Types Permitted: Hotspot
Device Purchase Required: Non-profit dependent, but typically, yes.
Mobile Hotspot Use: Yes - all
Throttling: None
Network Management: 50GB
International Roaming: No international coverage is included.
Domestic Roaming: No domestic roaming or 3G Sprint coverage
Plan Period: Yearly
Data Roll Over: No
Overage Charges: No
Streaming: There are no restrictions or blocks on video streaming.
Unlimited: Yes
Review & Testing Status:
Members of our team have kept plans on both 4GCommunity and CalyxInstitute, confirming the plan works as intended.
Related Articles:
---
Potential Alternatives to Consider:
For other featured cellular data plans ideal for RVers and Crusiers - here's some other options to consider:
Learn More About Selecting Cellular Data Plans
---
This Review Contains Additional Member Exclusive Content

We are honored to be able to present the above overview for free without 3rd party advertising or sponsorships. We are not paid by the manufacturer of this product to provide this listing or review, and nor are we selling this equipment or plan (purchasing links are provided below as a courtesy and some may be affiliates).
Our members have funded this resource center and any extensive hands on time
we have spent with the product to review it.
The in-depth portions of this review are made available to them which might contain: hands on testing notes, field testing data, user interface tour, product analysis, comparison to alternatives, setup tips, video tutorial, insider tips, vendor discounts and fellow member experiences.
If you're a member, please log in to continue with this review.
If you're not a member.. please consider joining us!
Purchasing Options
Calyx Institute - A long time non-profit dedicated to protecting internet privacy, they offer a 'Contributor' membership level for $500-600, which includes the mobile hotspot device and 1 year of unlimited Sprint service. Additional years are $100 less. They also offer quarterly payment options, which works out to $700/year. This makes the range in cost $33-58/month depending on the option you select.
PCs for People - Available only to qualifying low income households. Monthly service comes out to about $15/month.
Connectall.org - Available only to qualifying low income households. Monthly service is $11.95/month.
Selecting the right cellular data plan for your mobile internet needs is only one part of the equation. Here's some further guides on understanding the selection process as well as the additional gear you might need.