There are several non-profits which offer different flavors of unlimited data plans on the Sprint network.
These operators are taking advantage of a clause in Sprint's acquisition of Clear in 2013.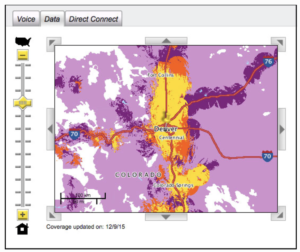 Sprint bought Clear in 2013, and stopped providing that service in 2015 - shutting down the legacy WiMAX network entirely to make more space for LTE. But the obligations behind the scenes that were attached to Clear's cellular spectrum requiring that discounted service be offered to non-profits remained, and the old contracts were inherited by Sprint.
The reason this it is possible for non-profits to resell Sprint data plans on the cheap is thanks to a loophole in the terms of service for the non-profits:
"You are permitted to use of the Service as long as you are a user, recipient or beneficiary of a non-profit programs or services, but not thereafter."
To sign-up for one of these non-profit based plans, you generally have to become a member of the non-profit organization (we list many of these below), which includes service prepaid for at least several months and a mobile hotspot device. There are sometimes criteria required to become a member - such as being low-income.
And, fair warning:
These plans have a history of fizzling out without warning - even if you have signed up for a set amount of future service. Take 4GCommunity for example (our report on that flop); many folks never got their prepaid $$ refunded for services that were cut off before they were used - and then they were stuck with subpar gear that couldn't be re-used on a similar service to boot.
More recently, another Sprint non-profit provider, freedata.io seemingly disappeared out of thin air without a report of them leaving the market. As they were a newer provider to begin with, we hope few were affected, but we haven't been able to get details on what happened or where they went.
Use caution - while these deals are often amazing for those who qualify and/or can use Sprint service to meet their needs, they do come with a history of risk of disappearing suddenly.
Testing Status:
We tested a plan from 4GCommunity.org in October 2016. We've confirmed that that plan worked and successfully used it while in Sprint 4G signal areas. We have seen tons of reports that the other Sprint non-profit providers work similarly. 4GCommunity terminated their plans in October 2017, but our members can read our review of the plan (and can expect similar experiences on similar non-profit plans). We currently have a plan from Calyx that we use for testing.
Policies & Perks:
Options (members see plan detail further down page):
Related Articles:
More Information Available to our Members

We are honored to be able to present the above overview for free without 3rd party advertising.
In thanks for funding this resource center our members have access to any further notes, analysis, insider info, member experiences and/or our full in-depth review of this product or offering.
If you're a member, please log in above to read the review.
Purchasing Options