Changing Carriers with Hotspots & Smartphones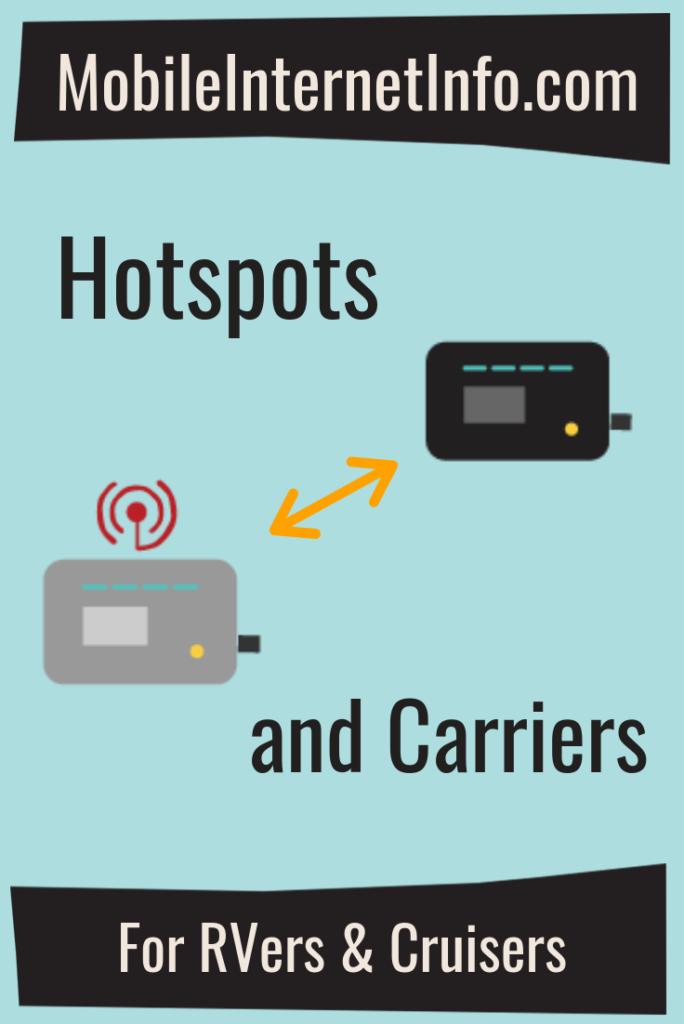 If you've got a Jetpack, MiFi, smartphone or other mobile device laying around, and no longer wish to use it on the cellular carrier you purchased it for - can you use it with another carrier?
This is a frequent question as Verizon, AT&T, Sprint and T-Mobile launch new plans and devices.
Mobile internet seekers often tend to be on the lookout for the next best data plan, which may be on a different carrier than their current options. It makes sense to want to repurpose existing equipment when switching carriers or plans.
Or perhaps you want to minimize that number of gadgets taking up space in your RV or boat, while maximizing the number of data plans you have available.
There are any number of scenarios where RVers, cruisers, and other nomads may want to use a device on a different carrier than it was originally intended for. However, the carriers make it difficult, as most mobile hotspot devices they sell tend to be optimized for only their network.
So is it possible to use a device on another carrier - and more importantly, is it optimal?
The answer, like so many things with mobile internet, is: "It depends."
Read on to learn more.
This Guide Brought to You by Our Members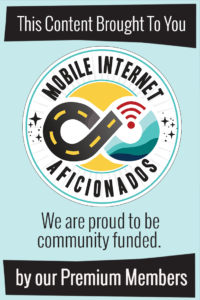 We are honored to be able to present the basic sections of this guide for free without 3rd party advertising.
This content is brought to you by funding from our premium members.
Our members have access to the entirety of this guide, interactive guidance, product reviews, alerts, vendor discounts and more.
If you're a member, please log in above to see the member exclusive portions of this guide.
If mobile internet is an important part of your lifestyle, here are ways you can help:
Compatibility Basics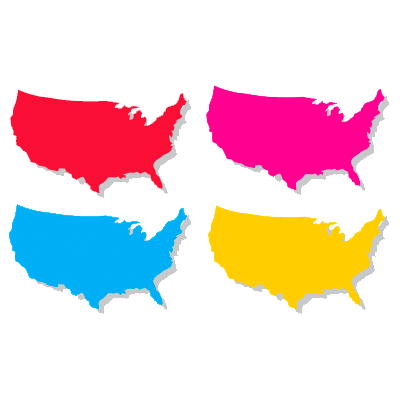 The two most important factors to determine if a mobile hotspot or other cellular devices will work on another network are:
In the olden days of cellular technology (ie. just a few years ago), each carrier used a different technology for their networks and this technology was simply not compatible with other networks. In the 2G/3G days, there were two competing and fundamentally very different wireless technologies: Sprint and Verizon used a technology known as CDMA, and most of the rest of the world used a standard known as GSM.
Back in these bad-old-days, multi-carrier compatibility often meant a device had to have multiple cellular radios and modems, adding additional expense and complexity, so many devices only worked well for a single carrier.
But even in the current world, each carrier's network is distributed on different frequency bands, which may make using one carrier's device on another network not optimal. And to make matters more complicated, some carriers place locks on their devices restricting use to their network without jumping through hoops.
It's essential to understand these considerations when deciding if the device in your hands will work well enough with the carrier you desire.
Additional Member Only Content :

Has this guide been helpful so far?
Well.. there's a lot more below available to our members - as well as dozens of other guides like this, videos, a classroom, forums, webinars and more. All specifically created for helping keep RVers, cruisers and nomads online.
---

Hopefully you've noticed that our content isn't cluttered with 3rd party advertising, we're not sponsored and we're not reliant on selling you plans or gear to make our content possible.
We are instead community funded via our premium membership program - allowing us to focus on creating unbiased quality, in-depth, constantly updated content.
If mobile internet is an important part of your lifestyle, here are ways you can help:
Become a Member Support this Content
If you're already a member, please log in to see the rest of this guide.
Here's a sneak peak at the member exclusive topics in this guide:
Cellular Band Compatibility
Know what bands your carrier broadcasts on, and what bands your device can operate on - this is key to knowing how optimal a device will be on a certain carrier.
Device Locking & Blacklists
Some carriers lock devices to their network. This section includes the locking policies of each carrier, and how to get your device unlocked.
Plan Compatibility
Your device and your data plan need to be compatible to work with each other, this section dives in deeper.
Configuring Devices for Other Carriers
This section goes over the APN settings needed to operate data devices on each carrier, and walks through the settings screens for popular hotspot devices.
---
Conclusion: Good, But Not Native
A repurposed hotspot is a great tool to have in your connectivity arsenal - but it is important to keep in mind that you are giving up a few perks that you would get from a native hotspot.
The biggest downside is that a non-native hotspot is unlikely to support all the cellular bands for a different carrier - and the device will likely not work at all if it doesn't support at least one core band.
Truly universal hotspots are still a rarity, but broader band coverage is becoming more common. And even without full support for another network, a non-native device can often provide some desperately needed internet access in a pinch.
Related Reading
Related Guides:
Explore the Resource Center
The MIA is our premium membership - designed for those who consider mobile internet an important part of their lifestyle.
In thanks for making content like this possible, we offer a bunch of additional perks. From interactive guidance, in-depth member exclusive content, discounts, alerts, classroom and more.
We totally understand that a membership isn't right for everyone.
However you can still support this content with our supporter level for just $25/year.
With our gratitude, you'll get access to all our free content without the 'nags'.

Have Questions? Stay In the Know
Join our 'Library Desk':
Internet for RVers & Cruisers Facebook Group
We cross post news articles and guides, and can help point you in the right direction to our content here on the resource center.
It is with gratitude to our premium members that we're able to offer our free content - and for that, they also have access our private Q&A areas for more in-depth guidance.
Stay in the Know
We're constantly tracking the industry and analyzing new developments for mobile travelers. If you'd like to receive updates, we offer several ways: