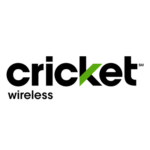 Cricket Wireless is a wholly owned subsidiary of AT&T, providing prepaid smartphone based plans with data tethering capabilities.
Cricket frequently runs promotional pricing deals, but be sure to read the fine print of those deals and be aware of any restrictions on data speeds or tethering abilities.
Currently Available Plans:
Testing Status:
We do not keep a Cricket plan in our testing arsenal.
Policies & Perks:
Carrier Networks Used: AT&T
Carrier Relation: Prepaid Carrier Subsidiary
Plan Types Available: Phone
Device Types Permitted: Phone
Device Purchase Required: No, but can purchase a device
Mobile Hotspot Use: This feature can be turned on for an extra $10 per month. On their unlimited plans, you are capped at 10GB of hotspot data if you add this feature, after which speeds are slowed to 128Kbps for hotspot data.
Throttling:

Capped Bucket (2GB/4GB): Download speeds max of 8Mbps, then throttled to 128 kbps after data bucket is used.
Unlimited Plan: all data always throttled to 3 mbps.
Unlimited Extra: high-speed on device, but always subject to network management. Hotspot data must be added to this plan for an additional cost - $10 for 10GB high-speed MHS data.

Network Management:

Unlimited Plan: at 22GB
Unlimited Extra: Always

International Roaming: Plans that include data also include 50% usage of data in Canada & Mexico. These plans also include unlimited texting from the US to 38 different countries.
Domestic Roaming: None - native coverage only
Plan Period: 30 days
Data Roll Over: None
Overage Charges: None
Streaming: No streaming services are bundled with Cricket service.

Capped data plans: Cricket offers their 'Stream More' feature, which reduces video quality to 480p (DVD quality) which can be turned on/off in order to help conserve data on capped plans.
Unlimited plans: Video is capped at 1.5Mbps, good enough for SD (480p) streaming.

Unlimited: Yes - they offer two.

Unlimited: Data speeds are throttled to 3 mbps. You can add 10GB of high-speed hotspot data to the plan for $10, after which speeds are slowed to 128 kbps for hotspot data. Network management kicks in at 22GB.
Unlimited Extra: Speeds are not throttled on device. Always subject to network management. You can add 10GB of high-speed hotspot data to the plan for $10, always subject to network management, after which speeds are slowed to 128 kbps for hotspot data.

Lines permitted per account: 4
Device Lock/Unlock Policy: Cricket will provide an unlock code upon request, provided that the device you want to unlock has been active for at least six (6) months of paid service.
Related Articles:
The Rest of this Review is:
Member Only Content
We are thrilled & honored to be primarily member & reader funded - allowing us to present unbiased content. The in-depth review section of this product listing is part of the premium membership benefits of joining. Members can also leave their own reviews on products.
If you're a member, please log in above to read the in-depth review for this product and/or leave your own review. If you've not joined yet, learn more about membership at:
Purchasing Options
Cricket Wireless Ratings
Quick Take
Cricket Wireless offers AT&T based data options for lighter users.
Comments Rating
( review)