AT&T is one of the major nationwide cellular carriers in the United States, and has many different plan offerings. With their vast network coverage, AT&T is commonly used a primary cellular option by full-time travelers.
---
Plan Variations
AT&T postpaid direct offers unlimited call, text, and data phone plans, capped data phone plans, and data device based plans.
Unlimited Phone
Unlimited Smartphone Plans
AT&T's current unlimited plan offerings include three plans (see grid below for all pricing details). As of 9/25/2020, these fall under AT&T's "Unlimited Your Way" branding, which allows mix-and-match options to customize the plan for each line on an account:
Unlimited Starter - $65/Single Line
Unlimited Extra - $75/Single Line
Unlimited Elite - $85/Single Line
Unlimited Plan Specifications:
Carrier Networks Used: AT&T
Carrier Relationship: Direct
Plan Types Available: Smartphone
Device Types Permitted: Smartphone, Tablets, Connected Cars, Wearables
Unlimited: Yes
High-Speed Mobile Hotspot Use:

Unlimited Starter: No mobile hotspot data
Unlimited Extra: 15GB per line (2G after cap)
Unlimited Elite: Includes 30GB per line (2G after cap)
Connected cars with built-in cellular wi-fi systems get unlimited mobile hotspot data.

Throttling: Full speed on device, mobile hotspot throttles noted above.
Network Management:

Unlimited Starter: After 22GB
Unlimited Extra: After 50GB
Unlimited Elite: After 100GB

Video Streaming Resolution:

Unlimited Starter: 480p
Unlimited Extra: 480p
Unlimited Elite: 480p, but can be 1080p if Stream Saver is turned off

5G Access:

Unlimited Starter: Yes - no extra charge
Unlimited Extra: Yes - no extra charge
Unlimited Elite: Yes - no extra charge

eSIM: Yes
Device Purchase Required: No, but can purchase a device
Plan Period: 30 days
International Roaming:

Full plan data usage in Mexico/Canada, however roaming off AT&T's network partners may be limited to 2G speed. (Smartphones and tablets only.)
For other countries, AT&T offers day-passes for $10/day or pay-as-you-go rates.

Domestic Roaming:

Domestic data roaming limited to 400MB per month. If you exceed that, your data access may be shut down until you are back on AT&T native towers. Excessive domestic roaming can also lead to permanent termination of roaming.
Domestic roaming may be throttled to 2G speeds at all times.

Data Rollover: No
Overage Charges: No
Lines permitted per account: 10
Extras

Unlimited Elite Plan includes HBO Max
Data-free cellular streaming on DirecTV and Watch TV app.
Discount on DirecTV service.
Pricing Grid Comparison
Data Connect
DataConnect
DataConnect plans are for tablets, laptops, mobile hotspots/routers, and gaming devices. Access to AT&T's domestic public Wi-Fi hotspots is included.
These are the options available for LTE and 5G devices:
15GB for $60/month
35GB for $85/month
There is a $10/month discount if auto payment and e-billing is selected. This plan does not use shared data - a data allotment must be purchased for each device. Once the data limit is met, additional data will be automatically added at $10/2GB.
Vehicle
Connected Car & RV
These plans are offered for vehicles with built-in hotspots, such as GM's OnStar, Airstreams and Ford's SYNC systems. They also offer an aftermarket OBD-II device that is eligible for in vehicle usage only. More information is available on the AT&T Connected Car website.
Plan Options:
Connected Car Unlimited Data: $20/month per car, for up to 3 cars

Network Management after 22GB
Includes roaming into Canada

HarmanSpark (or other OBD-II devices)
Add to an existing Mobile Share Plan for $10/month
Wireless Internet
Wireless Internet (
**Top Pick**

)

AT&T Wireless internet provides a traditional telephone line and data and are only eligible on AT&T's Wireless Internet devices (which are a combo cellular embedded router with phone jack). These plans can not be activated on other hotspots or routers.

While intended as a home or business internet solution, the plans and devices are mobile-friendly.

Plan Options:
100GB for $100/month
50GB for $60/month
Info on these plans can be found here: AT&T Wireless Internet
Tablet Unlimited
Tablet Unlimited Plan (
**Top Pick**

)

Tablets can be enabled as single lines of service at full price on AT&T's "unlimited" plans or added on to unlimited smartphone plans for just $20/month. However, when added as a line of service, they come with the features of the 'Starter' plan (480p video, no hotspot data, and always subject to network management.)

However, there's also a little known plan for just $20/month that includes unlimited data on tablets that can be purchased ala carte without other lines of service. It's assumed this plan is really there for adding on to accounts that have already reached their 10-line limit - but it still can be activated without other lines of service.

The plan has network management after 22GB of usage, and it's unconfirmed if any high-speed mobile hotspot is included.

It is listed in AT&T's system as "Unlimited For iPad" and "Unlimited for Tablet". You'll have to find a rep who knows about this plan over the phone or in a corporate store to activate it on a cellular-enabled tablet.

This is a post-paid plan for tablets only, and there is a $30 activation fee.

There are further notes in the member section below on this option.
Mobile Share Data
Mobile Share Data Plans (In-Store Only)
These plans include a shared data amount to share with up to 10 data-only devices. Smartphones are not eligible. Eligible devices include tablets, laptops, routers and hotspot devices.
There is a monthly plan charge plus a monthly device access charge for each data-only device on your account that will be using the plan. Monthly device access charges are determined by the type of data-only devices you add to the plan. Laptops, netbooks, and hotspots are $20/month, and tablets and gaming devices are $10/month.
Monthly plan charges are as follows:


Business
Business Plans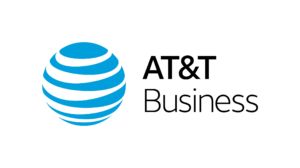 AT&T Business offerings for smartphones and data-only devices that may be an option for those who have a qualifying business. These plans come with some major advantages over AT&T's consumer plans - such as 100GB of high-speed mobile hotspot off of a smartphone for the same price.
To see the current options, check out our AT&T Postpaid Business entry.
---
News
---
Potential Alternatives to Consider:
Some of our TOP PICK Cellular Data Plans to also consider:
Learn More About Selecting Cellular Data Plans Explore Our Comparative Pricing Grid
---
This Review Contains Additional Member Exclusive Content!
We are Honored to be Member Funded!
No ads, no sponsors, no selling (but may contain affiliate links)
Our members fund our in-depth independent reviews.
This entry may contain additional member exclusive content such as testing notes, field testing data, user interface tours, comparisons to alternatives, analysis, tips, videos and discounts.
Members also get interactive guidance, alerts, classroom and more.
Member Exclusive Content/Review
---
Purchasing
Links Provided for Convenience
We do not sell any gear or equipment. These links are provided to make your shopping easier, and we do not endorse any specific vendor. Unless otherwise disclosed, only Amazon links are affiliate links (see our disclaimer).
To remain unbiased as possible, our primary source of funding comes from our premium members, and we have negotiated higher discounts from some vendors instead of accepting affiliate relationships.
Finding the right plans for your needs is no easy task - quite simply mobile travelers using cellular data as their primary way online is not how most carriers have designed their plans. Many of us want plans that provide copious amounts of data.
Understanding the different plan terms (like network management, throttling, hotspot data, video resolution) is key to determining if a plan will meet your needs or not. You also need plans that are suitable for use in the device you want to use them in - such as smartphone, mobile hotspot device or cellular embedded router.
To learn more about shopping for dataplans, check out these key guides:
Here's a video going over the 'limits' on so-called 'unlimited' data plans:
But a data plan alone will not keep you online. For more education on assembling a cellular centric mobile internet setup, head on over to our collection of guides to help with selecting gear and your signal enhancing strategy: