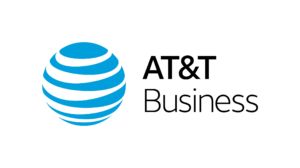 Currently, AT&T offers several postpaid plan options. This guide focuses on the AT&T business plans - of which the Elite plan is a Top Pick plan for mobile data seekers.
For info on all of AT&T's direct postpaid options, see our guide:
---
AT&T Unlimited Business Plans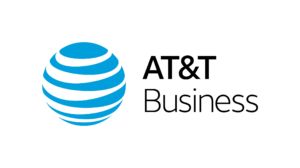 AT&T Business offerings *may* be an option for those who have a qualifying business. For those with a qualifying business, these new plans come with some major advantages over AT&T's consumer plans.
The Unlimited Business plan lineup comes in three tiers and is designed for small-medium sized business that need up to 10 lines per account:
Business Unlimited Elite - $85

(

**TOP PICK PLAN**

)

The top-tier plan includes a whopping 100GB of mobile hotspot data, has higher network priority, a high network management threshold (100GB) and supports up to 4K video streaming. Access to AT&T's 5G networks is included.

Business Unlimited Performance - $75

This mid-tier plan includes 30GB of mobile hotspot data, a 50GB network management threshold, and HD (1080p) streaming. Access to AT&T's 5G networks is included.

Business Unlimited Starter - $65

This basic plan is always subject to network management, doesn't include any mobile hotspot data, and only supports SD (480p) video streaming. Does not include access to AT&T's 5G networks
Policies & Perks
Carrier Networks Used: AT&T
Carrier Relationship: Direct
Plan Types Available: Smartphone (unlimited talk/text)
Devices Permitted:

Smartphones
Tablets, cameras, & connected cars (with built-in modems): $20/month
Harman Spark connected vehicle device: $25/mont
Connected wearables: $10/month
Mobile hotspot devices cannot be added to these plans.

Device Purchase Required: No
On Device Data: Unlimited for all 3 plans
Mobile Hotspot / Tethering:

Business Unlimited Starter - None
Business Unlimited Performance - 30GB

Business Unlimited Elite

- 100GB

Network Management / Throttling:

Business Unlimited Starter - Always
Business Unlimited Performance - 50GB

Business Unlimited Elite

- 100GB

International Roaming: Roaming in Canada & Mexico included in plans for talk, text and/or data
Domestic Roaming: Yes - but may be at 2G speeds.
Overage Charges: None
Streaming:

Video Perks:

business plans do not have added video service bundle perks

Streaming Restrictions / Speeds:

Business Unlimited Starter - 480p
Business Unlimited Performance - 1080p (HD)

Business Unlimited Elite

- 4K

Taxes & Fees: plan pricing does not include taxes and use fees. Up to a $1,000/line fee may apply to lines without a credit history.
Lines per account: 10
Other Plan Perks: Access to AT&T's expanding 5G network is included with the Performance and Elite plans
Business Plan Requirements
Not just anyone can get a business plan. AT&T requires that you actually have a business account with AT&T. Setting up a business account can be done at any AT&T store or by calling the business sales division at 866-429-7222. This cannot be done online.
The only documentation required to set up a business account is a valid Federal Tax ID Number for the business (aka Employer Identification Number). Once the account is set up, you'll then be able to signup for a business plan. If you have a new business or a business without credit history, AT&T may require a per line refundable deposit to activate service.
Unlimited Elite - Higher Priority
One feature that makes the Elite plan unique is a feature called "AT&T Business Fast Track" that bumps up the network priority even further compared to standard plans, but only for eligible business data. This means that business data on the Elite plan will have higher network priority than all consumer-based plans and many business plans. Higher priority means better speed and performance, especially on busy cell towers.
The downside is that only business data gets this increased priority and AT&T tightly controls what counts as business data.
However, for a business customer - especially one working remotely full-time, it can be a huge benefit to have high priority data access for business tasks. This can allow you to get out an important email or transfer a critical document to a remote server while others can't even load a webpage.
But don't expect to be able to use this enhanced priority for video streaming or "fun" applications - customers must coordinate with AT&T to set up Fast Track for their business-data and AT&T specifically prohibits streaming applications.
Additionally, this higher Fast Track priority is only available on AT&T owned cellular towers and only for LTE and AT&T's advanced LTE network, which it calls 5G Evolution (and isn't actually 5G). Fast Track also does not apply to legacy 3G/4G HSPA+ and true 5G networks.
This higher priority only applies to the first 100GB of on-device and mobile hotspot data however. Once you hit that threshold, you priority level drops to the same level as a consumer plan, and you are also subject to Network Management, meaning your speeds may be slowed if the network is busy.
Business Unlimited Wireless Broadband Plans
AT&T also offers business unlimited data-only plans, however, these plans are only approved for fixed locations and are not mobile plans. Specifically, the fine print for these plans state:
Plans may only be used for a CRU line with a qualified data-only wireless router located in a fixed location using machine-to-machine business applications needing wireless data communication between the router and Customer's business data network. Each qualified device activated with an AT&T Wireless Broadband plan must have a primary place of use ("PPU") within AT&T's owned and operated 4G LTE or 5G Evolution wireless network coverage are within the U.S., Puerto Rico and U.S. Virgin Islands ("Domestic Coverage Area").
Additionally, the higher throughput options for this plan (50 and 100 Mbps) require at least a Cat 18 modem.
As attractive as these plans would be for mobile users, AT&T has specific restrictions that prevent mobile use.
This Review Contains Additional Member Exclusive Content

We are honored to be able to present the above overview for free without 3rd party advertising or sponsorships. We are not paid by the manufacturer of this product to provide this listing or review, and nor are we selling this equipment or plan (purchasing links are provided below as a courtesy and some may be affiliates).
Our members have funded this resource center and any extensive hands on time
we have spent with the product to review it.
The in-depth portions of this review are made available to them which might contain: hands on testing notes, field testing data, user interface tour, product analysis, comparison to alternatives, setup tips, video tutorial, insider tips, vendor discounts and fellow member experiences.
If you're a member, please log in to continue with this review.
If you're not a member.. please consider joining us!
Purchasing Options
Setting up a business account can be done at any AT&T store or by calling the business sales division at 866-429-7222. This cannot be done online.
Once you have set-up a business account, you can select your desired plans, here:
Selecting the right cellular data plan for your mobile internet needs is only one part of the equation. Here's some further guides on understanding the selection process as well as the additional gear you might need.