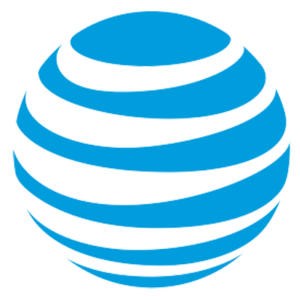 AT&T Prepaid (formerly GoPhone) is AT&T's own prepaid brand and can be obtained directly from the carrier or at select retailers. They offer different monthly smartphone plans, or a pay as you go daily option, as well as data-only hotspot & tablet plans.
Currently Available Plans:
Tablet / Hotspot Plans: 2GB, 5GB, 8GB (Hotspot OK)
Testing Status
We do not keep a prepaid AT&T plan in our testing arsenal.
Policies & Perks:
Carrier Networks Used: AT&T
Carrier Relation: Direct prepaid
Plan Types Available: Phone, Tablet, Hotspot
Device Types Permitted: Phones, Tablets, Hotspots
Device Purchase Required: No, but can purchase a device
Mobile Hotspot Use:

Phone Plans:

Capped Data Plans: Yes - all
Unlimited: None
Unlimited + Hotspot: 10GB Hotspot Data

Hotspot Plans: Yes, all data (these area all capped plans)
Tablet Plan: No, however many folks take the SIM card out of a tablet once activated and successfully utilize it in a hotspot device (this is very much against AT&T's terms of service.)

Throttling: Plans experience full network speeds until the data cap (if any) is reached. Speeds are then throttled to 128kbps for the remainder of the month.
Network Management: Unlimited Phone Plan (w/o hotspot feature) is always subject. All other plans are subject at 22GB.
International Roaming: All plans except the 1GB option include unlimited voice, text & full allotment of on-device data in Mexico & Canada. AT&T may cancel your plan for using more than 50% of this service outside the US. The 10GB of hotspot data for the +hotspot unlimited plan is restricted to the US only.
Domestic Roaming: (unconfirmed) - AT&T Prepaid seems to include domestic roaming, and likely has similar limits to postpaid accounts.
Plan Period: 30 days
Data Roll Over: Unused data on tiered plans rolls over to the next month, as long as the account is kept active.
Overage Charges: None

Additional high-speed data can be purchased for capped plans by the MB or GB

Streaming: All plans come with Stream Saver (SD) which can be turned off to experience full HD video. The cheaper unlimited plan is always kept at SD.
Unlimited: Yes - two tiers available
Device Lock/Unlock Policy: AT&T Prepaid devices are eligible for unlocking after 6 months of active service.
Related Articles:
The Rest of this Review is:
Member Only Content
We are thrilled & honored to be primarily member & reader funded - allowing us to present unbiased content. The in-depth review section of this product listing is part of the premium membership benefits of joining. Members can also leave their own reviews on products.
If you're a member, please log in above to read the in-depth review for this product and/or leave your own review. If you've not joined yet, learn more about membership at:
Purchasing Options
AT&T Prepaid Ratings
Quick Take
If keeping connected is important to you in your travels, AT&T is a worthwhile part of your setup. Their prepaid plans might be a flexible way to keep the option available.
Comments Rating
( reviews)