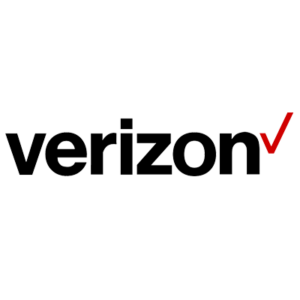 Verizon is one of the major nationwide cellular carriers in the United States, and has many different plan offerings. They have the most extensive coverage in the lower 48 and are a commonly used cellular provider by many full-time travelers.
Table of Contents
Public Content
Member Content
---
Unlimited Plans
Verizon's current family of unlimited plans was introduced on August 5th, 2019, Verizon's current mix-and-match unlimited options include four different unlimited plans, each with its own limitations. Additionally, Verizon offers a 55+ Unlimited plan to seniors with a Florida billing address.
Verizon's current unlimited plan offerings are:
Get More Unlimited - $90/Single Line **TOP PICK**
Do More Unlimited - $80/Single Line
Play More Unlimited - $80/Single Line
Start Unlimited - $70/Single Line
Prices above include autpay discount of $10/line. Per line rate decreases with additional lines.
Video overview of their current postpaid smartphone plans:
Unlimited Plan Specifications:
Carrier Networks Used: Verizon
Carrier Relationship: Direct
Plan Types Available: Smartphone, Data Only
Device Types Permitted: Smartphone, Tablet, Chromebook, Hotspot

Mobile hotspots devices, tablets, and Chromebooks can be added for $10/month (Get More and Do More) or $20/month (Play More), however lines are capped at 15GB of high-speed mobile hotspot use and are subject to network management after 15GB. These devices can not be added on the Start plan.

Unlimited: Yes
High Speed Mobile Hotspot Use:

Get More Unlimited: 30GB per line (then 600 kbps after cap) for smartphones; 15GB for all other devices
Do More/Play More Unlimited: 15GB per line (then 600 kbps after cap) for smartphones; 15GB for all other devices
Start Unlimited: No mobile hotspot data.

Data Boosts of 5GB of mobile hotspot data can be added for $35 (up to 20 data boosts per billing cycle).

Throttling: Full speed on device, mobile hotspot throttles noted above.
Network Management:

Get More Unlimited: After 75GB
Do More Unlimited: After 50GB
Play More Unlimited: After 25GB
Start Unlimited: Always

Video Streaming Resolution:

Get More Unlimited: 720p on smartphones; 1080p on tablets and tethered devices. 4K streaming can be added for $10/month.
Do More / Start Unlimited: Video on smartphones is 480p; 720p on tablets.

5G Access: 5G Ultra Wideband access included at no charge with Get More, Do More, and Play More, as well as the retired Beyond and Above Unlimited plans.
Device Purchase Required: No, but can purchase a device
Plan Period: 30 days
International Roaming:

All plans unlimited call/text in Mexico and Canada, and 512MB/day or high-speed data per line.
If more than 50% of your talk, text or data usage in a 60-day period is in Canada or Mexico, use of those services in those countries may be removed or limited.
Travel Pass provides unlimited call/text and 512MB/day of high-speed data per line in 185+ countries and can be purchased for $10/day.

Domestic Roaming: Yes
Data Roll Over: No
Overage Charges: No
Lines Permitted Per Account: 10
Extras:

Disney+: Customers with unlimited plans get a free year of Disney+, a $7.99/month value.
Apple Music: Lines will be provided with the base $9.99 subscription. This cannot be used as a credit for Apple's more expensive plans, so customers cannot get Apple's $14.99 Family Plan and only pay the $5 difference.

Get More / Play More Unlimited: Apple Music bundled with each line
Do More / Start Unlimited: 6 month trial of Apple Music
Pricing Grid Comparison

Other Unlimited Plans
5G Unlimited Hotspot Plan
With the release of the 5G MiFi M1000, Verizon is offering 5G data-only plan for this device for $90/month.
Includes truly unlimited 5G data for 30 days.
After 30 days, 5G data is subject to a 50GB network management threshold. Once this threshold is passed, speeds may be slowed due to congestion for the rest of the month, but users will always get at least 3Mbps on the 5G network.
5G service also includes 4K video streaming when connected to the 5G network.
When used on the 4G/LTE network, the following terms apply instead
15GB of high-speed data a month followed by unlimited data at 600kbps
Video streams capped at 720p resolution
The rest of Verizon's standard terms for mobile hotspots on unlimited 4G/LTE plans apply
5G Ultra Wideband Connected Device Plan
With the introduction of the Lenovo Flex 5G laptop, Verizon also rolled out the 5G Ultra Wideband Connected Device plan to go with this device. This plan starts at $30/month with an existing plan, or $90/month without an existing plan.
With this plan, you get:
Unlimited 5G Ultra Wideband data, both on device and as mobile hotspot
Unlimited 4K video streaming
While on the 4G/LTE network, you get:
Unlimited high-speed data, subject to NM after 15GB
15G of high-speed mobile hotspot data (then 600kbps)
Video streaming at 720p
55+ Unlimited
An unlimited plan for seniors with a Florida business address. Starting at $60/line.
Just Kids
A kid-focused, tiered-data smartphone plan - can be added to any unlimited plan. Starting at $50/line for two lines.
Data Only Plans
Verizon will activate a tablet or Jetpack as a single line of service on their Unlimited plans for $80/month ($75/month with auto pay). This plan is not advertised in the "plans" section of Verizon's website, but is listed as the default plan in the online store for data-only devices for new accounts. Additional data-only devices can be added to this plan for $20/month.
The plans includes:
Unlimited on-device data (applicable to tablets only)
15GB of high-speed mobile hotspot use (throttled to 600kbps thereafter)
Network management applies after 15GB of use
HD (720p) streaming
Unlimited 2G domestic roaming
512mb per day Canada/Mexico high speed roaming
5 International Travel Passes per month
---
Shared Data Plans
Verizon offers tiered data plans, where data can be shared amongst multiple devices. You pick your data bucket, and the the first device is included in the base pricing. Each additional phone line - up to 10 phones is charged a $25 line access fee. Up to 20 connected devices can be added to a plan for a $10 line access fee each.
Smartphones, tablets and hotspots can all be used on these plans.
Verizon currently offers the following tiers:
Shared Data Plan Specifications
Carrier Networks Used: Verizon
Carrier Relationship: Direct
Plan Types Available: Smartphone (include unlimited talk/text)
Device Types Permitted: Smartphone, hotspot, tablet
Unlimited: No
High Speed Mobile Hotspot Use: All data available for mobile hotspot use.
Throttling: No
Network Management: No
Video Streaming Resolution: 720p on smartphones and 1080p on tablets and tethered devices. 4K streaming can be added for $10/month.
5G Access: No
Device Purchase Required: No, but can purchase a device
Plan Period: 30 days
International Roaming: Not included, but adding a 'Travel Pass' is an option which allows you to use your plan around the world. In Mexico & Canada the cost is $5 per 24-hours on tiered data plans and in other countries it is $10 per 24 hours.
Domestic Roaming: Yes
Data Roll Over: Yes. Unused data expires after one month.
Overage Charges: No
Lines permitted per account: 10 phone, 20 connected devices
Extras:

Safety Mode & Data Boost: Verizon's tiered data plans include the ability to turn on 'Safety Mode' to eliminate the risk of surprise overage charges for using too much data. With Safety Mode enabled, data will simply be slowed down for the remainder of the month to 2G-speed (128 kbps) once the high-speed data is used up. If you do need more fast data, you can manually purchase a "Data Boost" for $15/GB as needed.
PopData: For those on tiered data plans, Verizon allows the purchase of 30 minutes ($2) or 60 minutes ($3) sessions of unlimited "PopData" when needed. This is an interesting option for those needing to handle a bulk upload (posting to YouTube), but for most people this is just a gimmick.
---
Single Device Plans (Connected Home Plans)
For those looking to connect a single data only device (hotspot, tablet, router, wearable)- and don't need to share data amongst several devices on a plan, Verizon offers a Single Device Plan. This plan type is for one data device only - and includes an option to add voice for +$20/month if you wish to use a router with landline capabilities, such as a Smarthub or Verizon Connected Home device. You can also bring your own device.
1GB for $10/month
10GB for $60/month
20GB for $90/month
30GB for $120/month
40GB for $150/month
You can find these plans under Verizon's Single Device page.
---
Connected Car Plans
Verizon is the connected car provider for Toyota, Lexus, Ford, Lincoln and Volkswagon vehicles. There are only tiered data options. A car can be added to an existing qualifying plan for $10/month or customers can purchase a dedicated tiered connected car data plan plus a $10/month access fee and taxes and fees.
Nissan and Infiniti vehicles use Autonet Mobile - a third party provider that uses Verizon's network. Nissan/Infinity charge separately for Wi-Fi data and telematics services/apps, and the options can get quite expensive. For data, there are only two options available - 1GB and 5GB.
---
Business Plans
Verizon offers an unlimited data business plan, however, at least one phone device must be on the plan (other lines can be data only devices). At $45/line, this plan is cheaper than Verizon's Beyond Unlimited plan. However, it comes with reduced hotspot limits.
Phone and tablet devices get 10GB of full speed hotspot, then all hotspot data is slowed to 600kbps.
Hotspot devices (Jetpacks) and notebooks get 10GB of full speed hotspot, the next 12GB (to 22) is throttled to 600kbps, then after 22GB you get unlimited hotspot data at 200kbps speeds.
All video is throttled to 480p.
---
Potential Alternatives to Consider:
For other featured cellular data plans ideal for RVers and Crusiers - here's some other options to consider:
Learn More About Selecting Cellular Data Plans Explore Our Comparative Pricing Grid
---
Related Articles & Videos:
5G Industry Update: Verizon's 5G Laptop, AT&T Unleashes DSS, T-Mobile Serves Cake, And More! Posted on: June 29, 2020
Verizon Updates Postpaid Shared Data Plans from S,M,L to 5GB or 10GB Posted on: June 29, 2020
Cellular Carriers Add Extra Data in Response to COVID-19 Pandemic Posted on: March 24, 2020
Crisis Response: Cellular Carriers Get Temporary Spectrum, Increasing Capacity and Speed Posted on: March 20, 2020
Possible Mobile Internet Impacts of COVID-19 As More Stay Home Posted on: March 13, 2020
Verizon Launches Yahoo!Mobile - Based on Visible - Unlimited Data for $39.99 Posted on: March 11, 2020
Verizon Canceling Prepaid Unlimited Jetpack Plans for Excessive Domestic Roaming Posted on: February 18, 2020
Total Wireless Adds Personal Mobile Hotspot and Offers Double Data Promo Posted on: February 4, 2020
5G Rollout Update: AT&T's Confusing Consumer 5G Coming in December, Verizon At Last Publishes 5G Maps Posted on: November 25, 2019
StraightTalk Enables Mobile Hotspot on Unlimited Data Plans Posted on: October 28, 2019
This Review Contains Additional Member Exclusive Content

We are honored to be able to present the above overview for free without 3rd party advertising or sponsorships. We are not paid by the manufacturer of this product to provide this listing or review, and nor are we selling this equipment or plan (purchasing links are provided below as a courtesy and some may be affiliates).
Our members have funded this resource center and any extensive hands on time
we have spent with the product to review it.
The in-depth portions of this review are made available to them which might contain: hands on testing notes, field testing data, user interface tour, product analysis, comparison to alternatives, setup tips, video tutorial, insider tips, vendor discounts and fellow member experiences.
If you're a member, please log in to continue with this review.
If you're not a member.. please consider joining us!
Purchasing Options
Selecting the right cellular data plan for your mobile internet needs is only one part of the equation. Here's some further guides on understanding the selection process as well as the additional gear you might need.