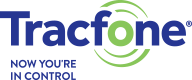 Tracfone is the largest prepaid wireless provider in the United States, and historically offered plans on all of the major cellular providers. They own several other brands that operate under other names.
In November 2021, Tracfone was purchased by Verizon. As of July 1, 2022, new customers signing up for service can only activate plans on the Verizon network.
Existing customers on other networks will be able to continue to use those networks for now, but we expect that eventually Verizon will move all customers over to their network.
Tracfone's current plan options are limited, and they really aren't sufficient or large enough for our audience of mobile users. However, some of their other brands do provide some attractive plan options.
Tracfone Owned Brands
---
News, Videos, & Status
 
---
---
Thoughts & Analysis
Favorite Features
Some of these brands have been around for a long time with decent track records for stability and customer servcie
Tracfone is a large, stable company that has been in business for many years, and now is owned by Verizon
Potential Downsides
Some of these brands have very small plan offerings and are not suitable for users who want large buckets of data
Retired Brands
Clearway Wireless

Clearway Wireless was a Tracfone owned brand that was aimed at businesses. They offered phone and data plans as well as wireless failover services.
As of September 1, 2022, the Clearway brand is no longer operational.
---
Purchasing Options
Tracfone | Straight Talk | Total by Verizon | Simple Mobile | Net10 Wireless | Walmart Family Mobile | Page Plus | Clearway Wireless | GoSmart Mobile | SafeLink Wireless