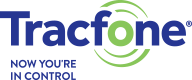 Tracfone is the largest prepaid wireless provider in the United States, and offers plans on all of the major cellular providers.
Tracfone's plan options are very limited, and they really aren't sufficient or large enough for our audience of mobile users. However they also own several other MVNOs that operate under other names, that do provide some attractive plan options.
In September 2020, Verizon Wireless announced that they plan to purchase Tracfone in the second half of 2021.
Tracfone Owned MVNOs
There are options on Tracfone-owned brands on all of the major providers, but most of their brands only offer plans on one or two networks.
We have separate Gear Center entries on some of these MVNOs which are linked to in each section below.
Straight Talk
Straight Talk offers plans on all of the major US networks - Verizon, AT&T, T-Mobile, and Sprint. The device you activate will determine which carrier you are placed with.
They have one plan that includes mobile hotspot use - the Ultimate Unlimited Plan - however the hotspot use is not available on plans on the AT&T network.
They offer data-only plans for hotspots and tablets, but all of the data plans are capped data buckets, which include between 1GB-7GB, spread over either 30 days or 60 days of use. You must utilize a StraightTalk branded hotspot device or participate in their 'bring your own tablet' program to use shared data on StraightTalk's hotspot plans. Only 5 devices can be connected at a time to StraightTalk hotspots.
See our Gear Center entry on Straight Talk for more information.
Total Wireless

Total Wireless offers plans on the Verizon network. Their plans and products can be found in some convenience stores, pharmacies, and cellular MVNO stores as well as online.
Some of Total Wireless' plans include capped mobile hotspot (tethering data) use. On plans $35 to $50, all data may be used for mobile hotspot. For plans $50 and up, up to 10GB of data per line is available for hotspot usage, which is counted against a plan's existing high speed data allotment. They also sell Data Add-On cards, but the data on those cards can not be used as hotspot data.
See our Gear Center entry on Total Wireless for more information.
Simple Mobile
Simple Mobile offers plans on the T-Mobile Network. They offer plans for smartphones that include unlimited talk, text & data with hotspot/tethering caps.
Simple Mobile sells phones and a hotspot device - although their TOS prohibit use of their phone plans in a hotspot device. Confusingly, if you purchase a hotspot device from Simple Mobile, the offer to pair that device with a phone plan is offered.
See our Gear Center entry on Simple Mobile for more information.
Net10 Wireless

Net10 Wireless offers phone plans and data only plans on the Verizon network. Their phone plans have not historically included the ability to hotspot data or tether. Mobile hotspotting and tethering is noted to be prohibited unless specifically listed as being allowed on a plan. None of NET10's phone plans currently note mobile hotspot use being permitted.
See our Gear Center entry on Net10 Wireless for more information.
Wal-Mart Family Mobile

Walmart Family Mobile is Walmart's cellular phone service division, and is an MVNO with plans on the T-Mobile network.
They offers plans that are intended for phone based use, all of which include talk and text, and some of which include data. Some of the plans with data permit limited amounts of that data to be used via hotspot.
They also offer an unlimited plan for phone devices, with a capped high speed hotspot data bucket.
See our Gear Center entry on Wal-Mart Family Mobile for more information.
Page Plus

Page Plus offers prepaid plans on the Verizon network. The have three plans described as "unlimited", but in actuality the lower two plans have caps on the amount of high speed data that can be used. The $29.95 plan caps high speed data at 3GB, and the $39.95 plan caps high speed data at 8GB.
Their third unlimited plan does not have a hard cap on high speed data, and is $55/month. However, the fine print on this plan states that "At 60 GB, we reserve the right to review your account for usage in violation of Page Plus's terms and conditions." It's not clear how strictly this requirement is enforced, and we don't have many user reports from people using this plan. We would recommend using caution with this plan if you feel you will use more than 60GB of data per month.
Clearway Wireless

Clearway Wireless is an MNVO aimed at businesses. They offer phone and data plans as well as wireless failover services. They offer phone plans on the AT&T, Verizon, and T-Mobile networks, and data-only plans on the T-Mobile network. You can purchase equipment from them, or bring your own device.
For phone plans, they have a 10GB/$45 plan and a 60GB/$60 plan, but it's not clear if these plans come with mobile hotspot use. The plans include US calling only, but for an extra $10 on each plan you can also get a similar plan that includes International calling to "select destinations."
They also offer three data-only plans on the T-Mobile network: 10GB/$30, 20GB/$40, and 50GB/$60 and their SIM cards are shipped with some cellular enabled Netgear routers.
GoSmart Mobile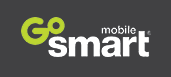 GoSmart Mobile is a T-Mobile MVNO that offer phone plans only. One interesting perk of the GoSmart plans is that they all come with unlimited 4G access to Facebook. However the other aspects of their plan offerings are rather underwhelming.
The two plans they offer of note are a 20GB plan for $45/month, and a Completely Unlimited plan for $55/month with 10GB of mobile hotspot, which sounds great - until you read the fine print. ALL of the data on this plan is capped at 3G speed.
Telcel USA
Telcel is the leading wireless provider in Mexico, and both Tracfone and Telcel are owned by parent company América Móvil. Telcel USA is another brand owned by Telcel - it's an MVNO using the T-Mobile network. It's geared towards customers who have immigrated from Mexico and/or have family in Mexico, and all plans come with unlimited calling and texting to mobile and landline numbers in Mexico. Plans also include roaming in Mexico, and data used in Mexico counts against the the high speed data cap in the USA.
The offer an "Unlimited 4G LTE" plan for $60/month. There is very little detail on their site about this plan, but the fine print does note that "actual availability, coverage and speed may vary." They also offer a 10GB plan for $55 (data after 10GB is at 2G speeds).
SafeLink

SafeLink Wireless is a program provided by Tracfone for "eligible households." It supports LifeLine, a government-sponsored service for low-income consumers. In order to qualify, customers must have income that is "at or below 135% of the federal Poverty Guidelines", or participate in a government assistance program. You can get more information on qualification on their website.
Potential Alternatives to Consider:
Some of our TOP PICK Cellular Data Plans to also consider:
Learn More About Selecting Cellular Data Plans Explore Our Comparative Pricing Grid
---
Related News & Videos
This Review Contains Additional Member Exclusive Content!
We are Honored to be Member Funded!
No ads, no sponsors, no selling (but may contain affiliate links)
Our members fund our in-depth independent reviews.
This entry may contain additional member exclusive content such as testing notes, field testing data, user interface tours, comparisons to alternatives, analysis, tips, videos and discounts.
Members also get interactive guidance, alerts, classroom and more.
Member Exclusive Content:

Please don't share the details below outside of member spaces. But please DO SHARE A LINK to this page - non members will get a free preview.
Before you purchase gear, check for discounts - an exclusive member perk!
Member Discounts Listing
Thoughts & Analysis
Favorite Features
Some of these brands have been around for a long time with decent track records for stability and customer servcie
Tracfone is a large, stable company that has been in business for many years
Potential Downsides
Some of these brands have very small plan offerings and are not suitable for users who want large buckets of data
Purchasing Options
Tracfone | Straight Talk | Total Wireless | Simple Mobile | Net10 Wireless | Walmart Family Mobile | Page Plus | Clearway Wireless | GoSmart Mobile | Telcel USA | SafeLink Wireless
Selecting the right cellular data plan for your mobile internet needs is only one part of the equation. Here's some further guides on understanding the selection process as well as the additional gear you might need.