With the nascent merger of T-Mobile and Sprint almost upon us, and with so many AT&T resellers suddenly shifting to offer T-Mobile based service due to AT&T's major shifts with unlimited data plans - our readers have recently had a lot of questions about T-Mobile's network and service.
All this churn in the market is causing a lot of confusion, especially over the implications of T-Mobile's long-range 600MHz spectrum - otherwise known as Band 71.
This article aims to give our readers the low-down on Band 71, the 600MHz cellular spectrum behind it, and explain what it is and what it isn't.
And we'll also provide an overview of data-only devices that currently support LTE Band 71, including several very recently released or updated products that now offer Band 71 compatibility.
If you get your data over T-Mobile and are traveling outside of urban areas, understanding this topic should be important to you!
Video Version
Subscribe to our YouTube Channel
LTE Band 71 - What Is It?

T-Mobile purchased a lot of long-range 600MHz spectrum way back in 2017 and has been using it ever since to expand its LTE network coverage, especially in rural areas.
This LTE spectrum is more commonly known as Band 71, and it is the lowest frequency (and thus longest range) cellular spectrum in use in the United States - meaning that it takes fewer towers to cover a given area.
Prior to deploying Band 71, T-Mobile mostly used spectrum on higher frequencies - limiting T-Mobile's ability to cover more remote areas, or to penetrate to the interiors of the building. T-Mobile was at a particular disadvantage compared to AT&T and Verizon, which already had control of long-range 700MHz spectrum.
Band 71 deployments have allowed T-Mobile to greatly expand its coverage map and be more competitive with coverage leaders AT&T and Verizon - especially in more rural areas.
T-Mobile has been aggressively rolling out LTE coverage on Band 71 over the past years, and we now consider support for this band important for those relying on T-Mobile and traveling outside of urban areas.
But to take advantage of all this 600MHz coverage requires a device that supports Band 71.
Up until recently - Band 71 support has been rarely seen - especially on data-only devices like cellular routers and hotspots.
But now at last there are starting to be a few interesting options.
---
LTE Band 71 Device Overview
LTE Band 71 coverage has been growing steadily for the last couple of years, but support for this band has lagged, especially for data-only devices.
Smartphones were the first to include Band 71, and many newer phones have supported Band 71 for a while now.
But for data-only devices like mobile hotspots and cellular routers, Band 71 support is a recent development, and support is still absent on many current devices.
Mobile Hotspots
T-Mobile's directly offered hotspot devices do support Band 71, which currently include:
Unlike competitors AT&T, Verizon, and Sprint - T-Mobile has yet to release an advanced flagship mobile hotspot device, much less a higher-end device that also supports Band 71.
And even the high-end Sprint MiFi 8000 released last year doesn't support Band 71.
If you're considering a 3rd Party T-Mobile based reseller plan, do keep in mind that most can not activate service on a T-Mobile branded device - as the carrier actively blocks these devices from being used with unlimited plans (which T-Mobile directly only offers for phones and tablets).
You can head over to our Gear Center and explore all hotspots on the market, including those with Band 71 support.
Cellular Embedded Routers
When it comes to cellular embedded routers, there are more options available - some just released in the past couple of weeks.
Pepwave UBR LTE - Just released this week, at just $499 this new dual-modem router has two Cat-4 modems built in, but only one of them supports Band 71.
MOFI4500-SIM7 - Mofi's new version of their venerable cellular router comes with a Cat-4 modem that supports Band 71.
WiFiRanger Lineup - WiFiRanger's new cellular embedded line-up also includes a Cat-4 modem with band 71. But WiFiRanger's Cat-6 upgrade does NOT have Band 71 support!
Pepwave MAX Transit Mini - This router sports a low-end Cat-4 modem with Band 71
GL iNet Routers - Some models of the X750 Spitz are now shipping with the Cat-4 Band 71 modem
Pepwave MAX Transit - The new single modem Cat-18 version supports Band 71.
AER Router Series by Cradlepoint - Cradlepoint's Cat-18 modems support Band 71.
As none of these devices are branded by any carrier, they should be able to be used with reseller plans - at least as long as T-Mobile continues to allow it.
You can head over to our Gear Center and explore all routers on the market, including those with Band 71 support.
Why Only Cat-4 and Cat-18 Modems?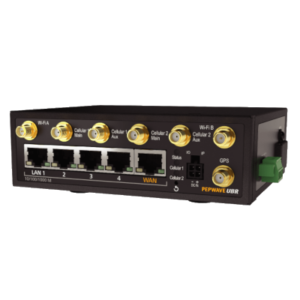 You'll notice that the Band 71 options are currently limited to a low-end Cat-4 modem or expensive routers with high-end Cat-18 modems.
There isn't a middle ground in modem choices right now.
Many Category 18 devices have support for LTE Band 71 (such as the current flagship Cradlepoint and Pepwave products) because the modem chipsets of this era were engineered to target T-Mobile as a customer.
And most earlier generation chipsets lacked Band 71 support entirely since Band 71 was a relatively recent addition to the LTE specification when those chipsets were developed.
But now that T-Mobile has made Band 71 a must-have because it's now a core part of the T-Mobile LTE coverage map, there are now inexpensive Category 4 modems chipsets on the market that support Band 71.
But the downside is that these low-end modems lack all the other advantages that come with Category 6 and higher modems, such as carrier aggregation and 4X4 MIMO - technologies which can, together, provide amazing speeds on LTE.
These low-end modems are being quickly integrated into lower end cellular data devices and will be the only options on inexpensive consumer-level gear until modem and device manufacturers start to populate the middle of the market with Band-71 devices.
What About Boosters & Antennas
Of course, we all know the importance of having a signal enhancing strategy. While most wideband antennas support T-mobile's frequency bands, only a handful at present time officially support frequencies in the 600Mhz range. Unless you are optimizing specifically for Band 71, at present time it's likely not worth making an antenna purchase decision with Band 71 support being critical criteria.
And the FCC has not yet published Band 71 certification guidelines, so no booster manufacturer can sell boosters that cover this band yet.
---
Band 71 Does Not Equal 5G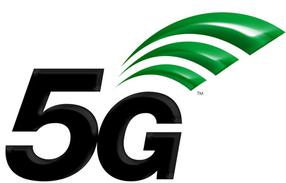 In December 2019 T-Mobile started turning on 5G service using its 600MHz spectrum, having set aside roughly half of this spectrum from the beginning to be dedicated for this purpose.
But the messaging around this is confusing consumers, resellers, and vendors - many of whom are assuming that all 600MHz devices must also have 5G radios.
We've recently seen uninformed T-Mobile resellers claiming to have "5G compatible" devices and plans - trying to tap into the hype around the emergence of fifth-generation cellular.
And T-Mobile itself is now promoting that ALL of their data plans are including 5G service... with a compatible device (these are the keywords).
This is being misinterpreted by people who become convinced that that Band 71 is 5G, and that any device that supports Band 71 also must be a "compatible device" that supports 5G.
This is not correct!
Band 71 is the label for the LTE 600MHz spectrum.
Band n71 is the label for the 5G 600MHz spectrum.
The "n" prefix indicates a "New Radio" band - a band that is used by a next-generation 5G radio.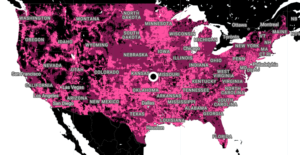 The confusion has been amplified by T-Mobile hiring Bill Nye, the Science (and paid marketing shill) Guy, who created a series of flashy videos explaining the advantages of T-Mobile's 5G network.
This video in particular really talks up the advantages of T-Mobile's 600MHz spectrum for 5G.
Consider 600MHz being a road that both LTE and 5G follow. But 4G/LTE Band 71 devices only have access to the frontage road, while the 5G Band n71 devices can get on the interstate.
Anyone telling you that an Ox Cart on the frontage road is the same thing as a Tesla on the highway is misinformed.
So don't assume that any device that is LTE Band 71 compatible is also 5G compatible!
As of this writing, there are a handful of smartphones with 5G Band n71 support, but there are no data only n71 5G devices yet.
---
Summary
So much is changing in the cellular industry right now - the T-Mobile/Sprint Merger, the race to 5G, and the deployment of T-Mobile's LTE Band 71 are just a few of the topics our team is tracking.
All these changes create confusion, especially for consumers who lack the technical knowledge to see through the marketing hype as the carriers and vendors compete for customers.
T-Mobile's concurrent rollout of 600MHz spectrum for both 4G/LTE as Band 71 and also for its new long-range 5G service only adds to the confusion.
And we'll be seeing more of this going forward, as all the carriers will be repurposing LTE spectrum for 5G and, later in 2020, utilizing a new technology called Dynamic Spectrum Sharing (DSS) that will allow 4G and 5G to coexist on the same frequencies.
Readers should stay tuned to our Newsfeed and Youtube channel over the coming months as we will continue to unpack and analyze these changes to make them more understandable for our RVing and cruising audience.
Related News:
Related Guides: