History and Future of Cellular Technology
The incredible pace of evolution of cellular technologies over the past twenty years has been near miraculous.
Coverage improved dramatically, data is vastly cheaper, and the wireless speeds possible with the latest devices rival landline broadband performance!
Best of all - this rapid pace of advancement shows no signs of slowing down. If anything, the tempo is only quickening as every carrier jockeys to take the lead as they build the next-generation 5G networks.
But just what on earth is 5G? Does it even matter how many Gs you have?!?
And what is 4G/LTE for that matter - and what was it that came before?
Behind the scenes, the cellular world has an entire alphabet soup of technical standards and protocols, all designed to push more bits faster with each new generation.
The deeper technical details are more than most mortals should ever need to worry about.
But if you're interested in a high-level look into the evolution of cellular technologies, and what to expect in the years ahead - this is the guide for you.


---
Where We Have Been
Cellular technology has (so far) been through four major generations and is currently expanding into the fifth generation. New cellular generations come along roughly once every decade, but they also expand, improve, and iterate over their lifecycle.
Here's a look back at the old days, where even things like basic text messaging seemed exotic and new.
What Is a G?
Long ago the carriers adopted "G" for "Generation" as a simple marketing shorthand. When you see terms like 2G, 3G, and 4G, that's all it means – 2nd generation, 3rd generation, etc.
Devices of a given generation are usually compatible with at least one or two prior technical generations, an essential trait since the cellular networks themselves are often very slow to get upgraded and there is significant overlap between generations.
But the reverse is not true - a third-generation device will be missing out entirely on all the speeds and technical advancements that have come with 4G technologies, and 4G/LTE technology cannot take advantage of the improvements of the new 5G networks. This is why it is so beneficial to upgrade your cellular devices regularly so that you do not fall too far behind the technology curve.
Here's a handy little infographic we created that will hopefully illustrate the evolution of cellular data technology standards a little better: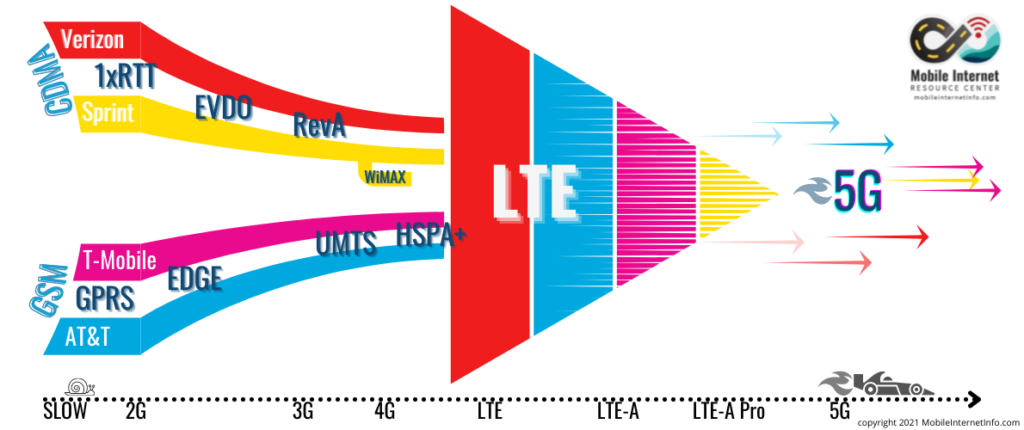 The changes between different generations of cellular technologies come down to redefining the rules of how towers and devices communicate with each other - which then allows new gear to be developed under those new specifications.
Think of it kind of like being back in the 1960s when the max highway length for a vehicle was 35'. These days, that max length is 45' - which results in larger vehicles transporting more commercial goods across the country, buses that move more people, and motorhomes with more luxuries.
In other words - evolving the standards to take advantage of newer technologies enables a whole new generation of more advanced devices that would have been impossible before.
The Olden Days – 1G, 2G, 3G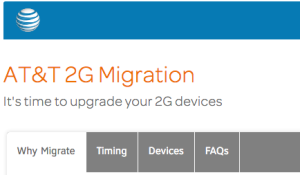 It used to be that there were two competing and fundamentally very different wireless technologies: CDMA and GSM. Sprint and Verizon used CDMA, and most of the rest of the world used GSM.
As the graphic above shows, Each of these two technologies had their own evolving set of standards.
CDMA and GSM competed through the 3G era but, like many technological standards battles, in the end, there could be only one...
The 4G Revolution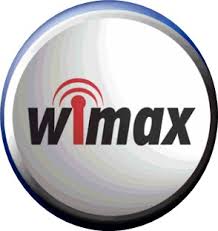 With 4G, the battle was finally settled.
Early on, Sprint bet big on a 4G technology called WiMAX and rushed to be the first to bring next-generation 4G service to market.
Verizon, meanwhile, predicted that the future was going to be the next generation GSM technology known as LTE (aka Long-Term Evolution), and began aggressively building out the first and largest 4G LTE network in the United States.
AT&T was also GSM-based but lagged behind Verizon in promoting and deploying LTE.
Seeing the LTE writing on the wall, Sprint stopped expanding its 4G WiMAX network and changed direction to focus on LTE as well, effectively ending the standards battle - GSM and LTE won the war.
LTE: One Unified Global Standard
LTE is a global technological standard that is embraced by nearly every phone manufacturer and cellular network in the world.
All the carriers use the same standardized LTE technology, but they still use different and incompatible radio frequencies.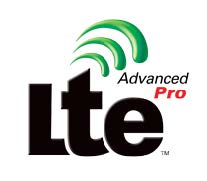 Carriers that still had existing 3G CDMA networks needed to continue to support them. While most modern smartphones support all the necessary frequencies for every carrier, this was not always the case, and older 4G phone models still needed to speak to legacy 3G CDMA networks for Sprint and Verizon. AT&T and T-Mobile didn't have legacy CDMA networks, so their devices left the CDMA radio out entirely.
Even though LTE emerged as the global standard, this standard operates on cellular frequency bands that vary by country and carrier. A smartphone or cellular device isn't truly globally compatible unless it supports at least most of the cellular bands in use globally. Here in North America, it is still common for a few devices to be carrier-specific by not supporting all the core cellular bands used by other carriers.
Over the last decade, all the carriers built robust LTE networks and are now shutting down 3G entirely - just in time for the next transition to 5G...
LTE to 5G Transition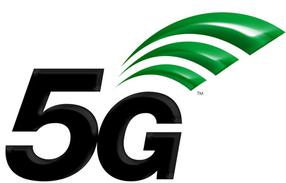 The next generation of cellular networks, aka 5G, is currently young but growing. Like 4G/LTE before it, 5G will grow in capability over time as new standards and iterative improvements are developed and phased in. But LTE will remain a core cellular technology for many years to come, so, like previous generational transitions, the move from 4G to 5G will not be quick.
So those currently utilizing modern 4G/LTE should not feel compelled to jump onto the 5G train early.
---
LTE Advanced & Carrier Aggregation
The current state of LTE. Major advancements in LTE technology have resulted in increased coverage and speeds.
3G Network Retirements & "Refarming" For the Future
As the carriers prepare for 5G, they are discontinuing older technologies and re-using that spectrum. What does it mean to you? This section is also kept up to date with each carrier's 3G shutdown and 5G rollout status.
The 5G Present & Future
A lot is going on in 5G, this section overviews it - but our 5G Cellular Fundamentals for Mobile Internet and 5G Cellular Resources go into more depth.
Reality Check: The Real Need for Speed
What is the real reason behind the carrier's focus on increasing the speeds of their networks?
---
Summary: Planning Ahead for 5G
Cellular is not a fixed technology, it has been constantly evolving for over 40 years to accommodate increased demands on speed and capacity. As the carriers each evolve their networks, consumers have to keep their cellular devices current to maximize their access.
Understanding the constant evolution is key to striking the balance between the cost of upgrading equipment and keeping current.