WiFiRanger is a brand that focuses on mobile connectivity hardware specifically for the RV market. Once a small standalone company, in August of 2020, WiFiRanger was acquired by Winegard.
WiFiRanger's product lines focus on a mix of outdoor (rooftop) units and indoor mobile routers.
Their components are designed to be modular - meaning they can be used as standalone devices or connected together to create a more capable system by pairing an outdoor unit with a router, letting them work together.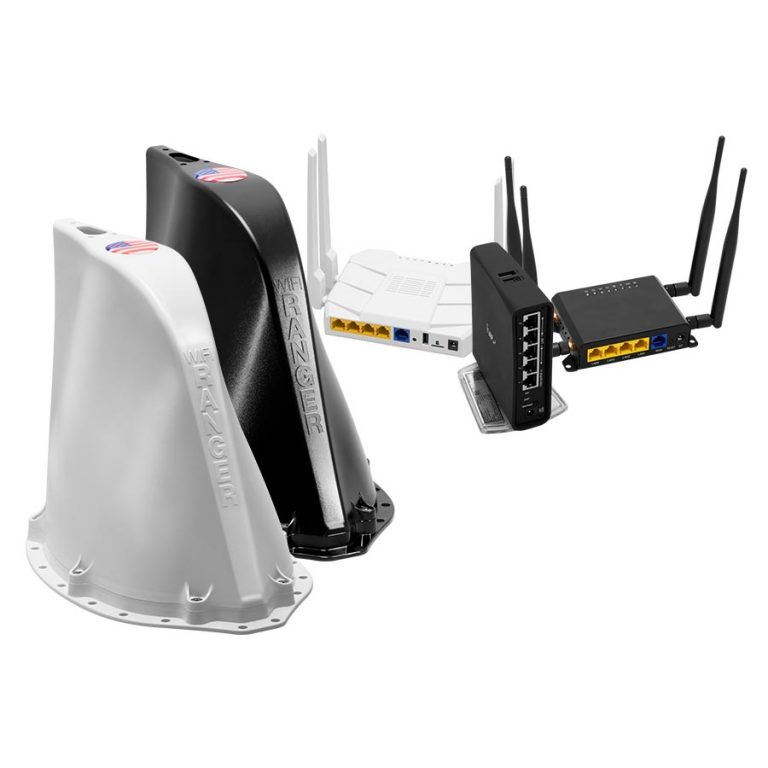 WiFiRanger sells packs that combine popular pairings of products together - however, you can easily mix-n-match separately purchased components within the current generation of products.
Once paired, both units are controlled through a single user interface - with the interior router remotely controlling the long-range roof hardware.
This allows the roof unit to focus on pulling in Wi-Fi, cellular, and other connections, while the indoor router makes a private local wired and wireless network for all your devices.
WiFiRanger originally focused on long-range Wi-Fi and routers - and this is still their strong suit - but they've also moved into cellular as well as integrated systems that provide TV & Radio antennas and "smart" RV automated systems.
RV Focused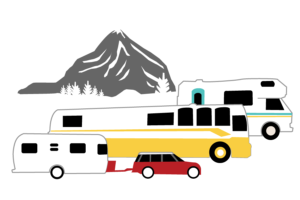 WiFiRanger specifically designs their equipment and features with the RVer in mind. They typically beta test their products with a group of RVers in the field before release, and a lot of the beta feedback ends up incorporated into future releases.
Their products strike a balance between ease of use for the non-techie, while still packing some more advanced features and performance.
The downside of WiFiRanger is that they are a small company, which means they don't have huge engineering or QA departments. The result is that bugs in their firmware are annoyingly common and new product launches can experience delays.
Overall WiFiRanger has a reputation for delivering solid customer support, and they are very responsive to fixing issues... eventually.
---
WiFiRanger LineUp
WiFiRanger introduced a new product line in 2019 called Converge. They have three indoor routers (Poplar, Spruce, and Aspen) and three outdoor routers (Teton, Denali, and Everest), all of which can be used independently, or bundled together.
All of WiFiRanger's products contain a full router and Wi-Fi extending features.
Below are the specific products in their current lineup that we have reviewed in our Gear Center. Click through to get more in-depth information on the specifications, features, and a review of each:
---
News, Videos & Status
In late October 2019, we received a WiFiRanger Converge Denali with Cat-6 modem and Spruce interior router for evaluation from WiFiRanger direct and then an Aspen in October 2020 and the Everest finally arrived in April 2021. We placed them into our testing setup.
During our evaluation, members can track our impressions and testing data in these places:
Related Videos:
Related News Center Articles
---
Member Exclusive Content Below
Purchasing Options
WiFiRanger primarily sells direct online, at CampingWorld, and at RV rallies.