WiFiRanger is a small company focused on mobile connectivity hardware specifically for the RV market.
WiFiRanger's product lines focus on a mix of outdoor (rooftop) units and indoor mobile routers.
Their components are designed to be modular - meaning they can be used as standalone devices or connected together to create a more capable system by pairing an outdoor unit with a router, letting them work together.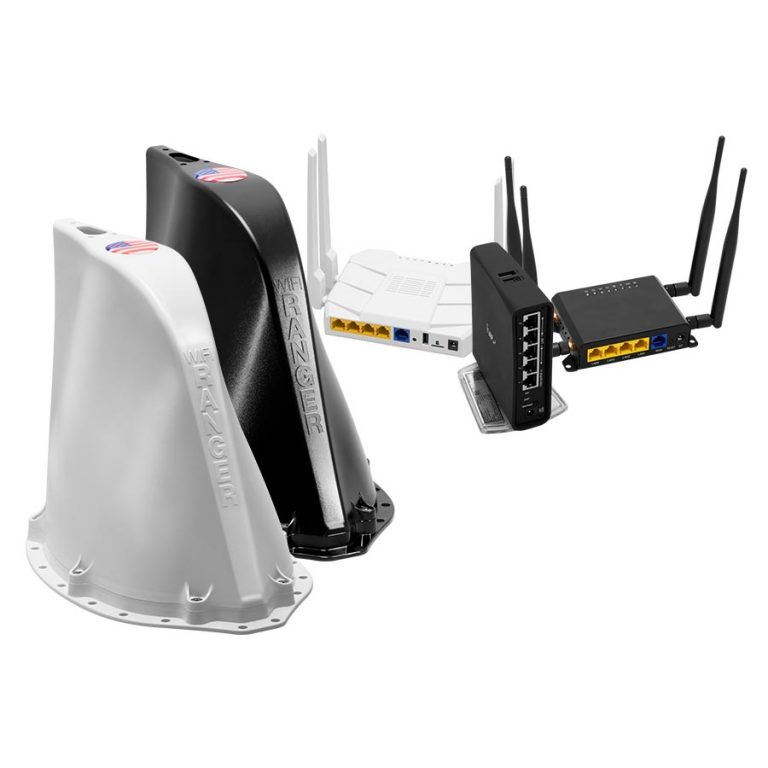 WiFiRanger sells packs which combine popular pairings of products together - however, you can easily mix-n-match separately purchased components within the current generation of products.
Once paired, both units are controlled through a single user interface - with the interior router remotely controlling the long-range roof hardware.
This allows the roof unit to focus on pulling in Wi-Fi, cellular and other connections, while the indoor router makes a private local wired and wireless network for all your devices.
WiFiRanger originally focused on long-range Wi-Fi and routers - and this is still their strong suit - but they're moving into cellular as well as integrated systems that provide TV & Radio antennas and "smart" RV automated systems.
RV Focused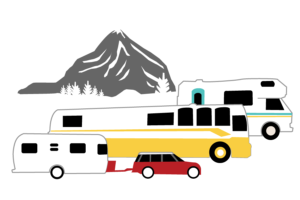 WiFiRanger specifically designs their equipment and features with the RVer in mind. They typically beta test their products with a group of RVers in the field before release, and a lot of the beta feedback ends up incorporated into future releases.
Their products strike a balance between ease of use for the non-techie, while still packing some more advanced features and performance.
The downside of WiFiRanger is that they are a small company, which means they don't have huge engineering or QA departments. The result is that bugs in their firmware are annoyingly common and new product launches can experience delays.
But overall WiFiRanger has a reputation for delivering solid customer support, and they are very responsive to fixing issues... eventually.
---
WiFiRanger LineUp
WiFiRanger introduced a new product line in 2019 called Converge. They have three indoor routers (Poplar, Spruce, and Aspen) and three outdoor routers (Teton, Denali, and Everest), all of which can be used independently, or bundled together.
All of WiFiRanger's products each contain a full router and Wi-Fi extending antennas.
Here are the specific products in their current line up that we have reviewed in our Gear Center. Click through to get more in-depth information on the specifications, features, and a review of each:
Below is a general overview of their product lineup.
WiFiRanger Converge Routers (Mid 2019-Early 2020)
WiFiRanger Converge is an entirely new product line introduced in 2019. All of the products are currently for sale except for the Everest outdoor router, which should be available in Spring 2020.
The new product line is very ambitious and is designed to give RV manufacturers and consumers a do-everything solution when it comes to mobile connectivity including:
Long-range Wi-Fi
Cellular internet (built-in as well as tetherable)
Wired and wireless routing
HDTV over-the-air reception
AM/FM reception
GPS
Voice Control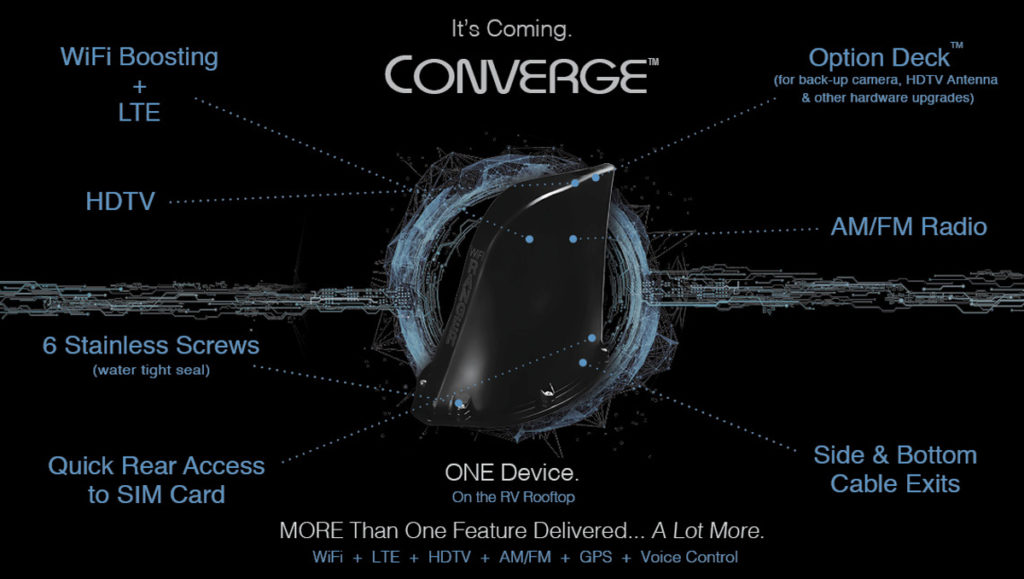 WiFiRanger is targeting the OEM (Original Equipment Manufacturer) RV market as well as the aftermarket consumer, and this new system will have custom versions being offered up for RV manufacturers, in addition to consumer versions and bundled kits.
The outdoor router models are roof-top shark-fin units that house antennas and, depending on the version, LTE modems and TV and radio antennas. These units replace the EliteAC and Sky/SkyPro roof-mounted units. They are offered in three different graduations of features from a base model to flagship and are named after mountains (Teton, Denali and Everest).
The indoor router models can pair with the Converge rooftop units to create an integrated system, or operate as a more traditional mobile router. These routers replace the Core and GoAC lineup, and are offered in three different models - all named after trees (Poplar, Spruce, and Aspen).
They also offer bundled kits called "packs" that combine an outdoor model with an indoor model. You can purchase one of the pre-configured packs (Teton/Poplar, Deanli/Spruce, or Everest/Aspen), or you can create your own pack.
It's a modular system slated to have configurable options which means the total number of potential configurations is quite large.
Testing Status
In late October 2019, we received a WiFiRanger Converge Denali with Cat-6 modem and Spruce interior router for evaluation from WiFiRanger direct. We have placed them into our testing setup. We are also expecting to receive an Everest router for testing. After some hands on time - we will be completing our reviews for these products.
During our evaluation, members can track our impressions and testing data in these places:
Video Coverage of the Converge line-up:

EliteAC, Sky, SkyPro, Core and GoAC (Late 2016)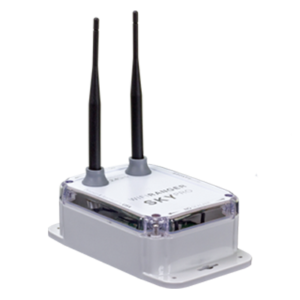 Released originally in late 2016, these products were WiFiRanger's focused product line of indoor and outdoor routers. They have replaced by the Converge models.
The long range EliteAC was their first roof mounted router & antenna to support receiving both simultaneous 2.4 GHz and 5 Ghz Wi-Fi signals. As this is their only option that is pole mountable, WiFiRanger has previously told us that they plan to keep this product available into the future and will not be retiring it once Everest is released.
As of April 2020, the Elite AC product is currently out of stock, due in part to hardware shortages as a result of Covid-19. It remains to be seen whether WiFi Ranger will continue production of this router in the future.
Their Sky and SkyPro were both lower profile routers, supporting just 2.4 Ghz. These products are currently only available in the OEM market.
Their Core and GoAC were indoor router models that offered decently ranged WiFi as WAN features, cellular USB tethering to hotspots & smartphones and ethernet ports for wired networks. These products were phased out after their Converge product lineup was deployed in 2019.
WiFi Ranger has stated that they will continue to support their older product lineups for years to come. They may still occasionally be found pre-installed on some RVs.
Testing Status
We have had hands on time with all products in this generation, and have full reviews available in our Gear Center. Click the links above in the line-up.
---
This Review Contains Additional Member Exclusive Content

We are honored to be able to present the above overview for free without 3rd party advertising or sponsorships. We are not paid by the manufacturer of this product to provide this listing or review, and nor are we selling this equipment or plan (purchasing links are provided below as a courtesy and some may be affiliates).
Our members have funded this resource center and any extensive hands on time
we have spent with the product to review it.
The in-depth portions of this review are made available to them which might contain: hands on testing notes, field testing data, user interface tour, product analysis, comparison to alternatives, setup tips, video tutorial, insider tips, vendor discounts and fellow member experiences.
If you're a member, please log in to continue with this review.
If you're not a member.. please consider joining us!
Purchasing Options
WiFiRanger primarily sells direct online and at RV rallies. However, retailer MobileMustHave (formerly Livinlite) has also been able to secure a reseller agreement. Both offer our members special discounts.
Related News Center Articles
The guides below have been hand-picked to help further your education about selecting & using mobile routers.