Selecting a LTE Modem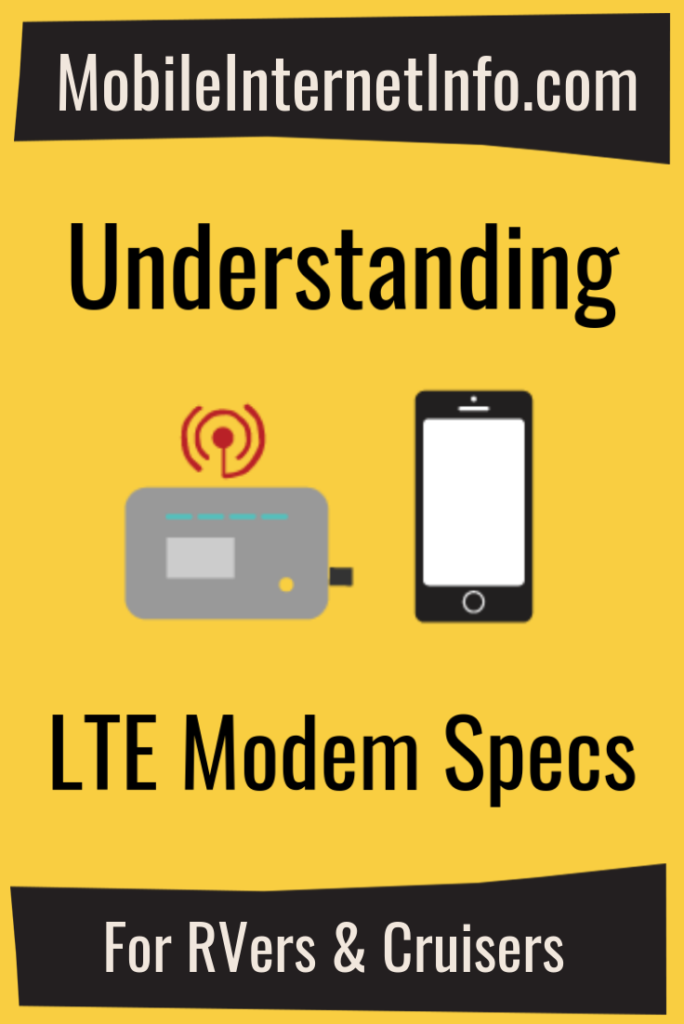 Using a cellular device is the most common way to get online for RVers and Cruisers.
There are many types of devices that can be utilized: mobile hotspots (aka Jetpacks or MiFis), smartphones, or cellular embedded routers.
Inside every cellular device is a component known as a cellular modem which handles the actual communications with the cellular network.
And not all modems are created equally.
Understanding the features of a specific device is almost as important as selecting the right form factor for your needs. These features can range from modem specifications, local networking capability, or options for enhancing the signal to your device.
All of these factors can combine together to determine how well a device will work for you and the actual performance you are able to get out of it.
As each of the cellular carriers continues to advance their networks, your cellular data performance will be directly impacted by how modern your device is.
For those who consider mobile internet critical to their lifestyle, we generally recommend evaluating your cellular gear (and the modems inside!) at least every year or two to keep current.

---
This Guide Brought to You by Our Members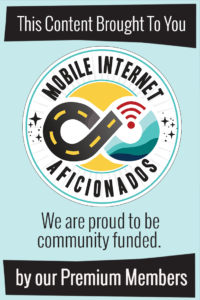 We are honored to be able to present the basic sections of this guide for free without 3rd party advertising.
This content is brought to you by funding from our premium members.
Our members have access to the entirety of this guide, interactive guidance, product reviews, alerts, vendor discounts and more.
If you're a member, please log in above to see the member exclusive portions of this guide.
If mobile internet is an important part of your lifestyle, here are ways you can help:
Video Overview
This video goes over the modem specs that impact performance the most - LTE Category, Frequency Bands, Carrier Aggregation & MIMO antennas.
We then wrap it up with a real world head-to-head comparison of three modems (the Verizon 8800L, 7730L and MHS900L) to show performance impacts. While this video uses Jetpacks as an example, the concepts apply to all cellular modems.
---
Cellular Features & Standards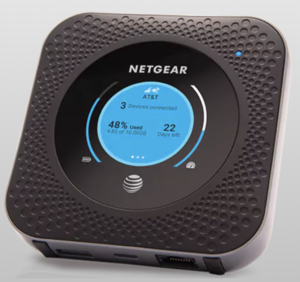 An integrated cellular modem is the core of every cellular device. It's what gets you connected to your carrier's network.
Since modem technology is constantly advancing, it is important to know what your device is capable of.
You'll want to check the following technical details:
Carrier Compatibility
Most mobile hotspots are designed specifically for a primary carrier.
They tend to be offered directly by the carrier for purchase and branded as such. For example: The Inseego 8800L is branded and designed for Verizon, the Netgear Nighthawk for AT&T.
Just because a device is branded for one carrier, doesn't mean it won't actually have a modem that is compatible with others. It might!
T-Mobile and AT&T devices tend to have a lot of crossover support for each other's networks, but you'll have to shop for carrier unlocked devices in order to successfully SIM swap. Or you'll need to jump through hoops to get your carrier to unlock the device.
Additionally, there are many non-branded devices on the market that can successfully work on multiple carriers.
Higher end mobile routers, particularly, tend to support multiple carriers automatically.
Flagship smartphones tend to have more cross-carrier compatibility, but you still need to check the specific specs of the phone as some are released with features tied specifically to a single carrier.
For more on using carrier specific devices on other networks:
Using a Carrier Specific Cellular Device on Another Carrier
Additional Member Only Content :

Has this guide been helpful so far?
Well.. there's a lot more below available to our members - as well as dozens of other guides like this, videos, a classroom, forums, webinars and more. All specifically created for helping keep RVers, cruisers and nomads online.
---

Hopefully you've noticed that our content isn't cluttered with 3rd party advertising, we're not sponsored and we're not reliant on selling you plans or gear to make our content possible.
We are instead community funded via our premium membership program - allowing us to focus on creating unbiased quality, in-depth, constantly updated content.
If mobile internet is an important part of your lifestyle, here are ways you can help:
Become a Member Support this Content
If you're already a member, please log in to see the rest of this guide.
Here's a sneak peak at the member exclusive topics in this guide:
LTE Performance Category
The LTE performance category is a quick way to compare modem specs and the max theoretical speeds that are capable under laboratory conditions.
Additional Cellular Features & Standards
We continue this section explaining other cellular modem features that can impact performance including Frequency Bands, LTE-A Carrier Aggregation, MIMO Antennas, Antenna Ports and SIM Card Type. This section also includes our current advisement on what frequency bands to optimize for each carrier in your device selection.
What about 5G?
With 5G on the horizon, does it make sense to wait before investing in LTE modems? This section is kept updated as 5G becomes a reality.
---
Summary: Evaluate Features Every 2 Years
Understanding the features of a cellular device is one of the most important criteria for determining how well it will perform for your needs.
Features like LTE Category, Cellular Frequency Bands, Carrier Aggregation and MIMO antennas will have an impact.
As technology advances and changes frequently, we recommend evaluating your cellular modem at least every couple of years to make sure you have the right and best equipment for your needs.
---
Selecting Cellular Devices
LTE Modems come in various sorts of cellular devices - smartphones, embedded routers and consumer level mobile hotspot devices. Each has their pros and cons.
For more on the basics of mobile hotspots, routers, and smartphones:
We have specific guides to selecting these sorts of devices:
The guides below have been hand-picked to help further your education about selecting mobile hotspots and best utilizing them in your mobile internet setup.
Explore the Resource Center
The MIA is our premium membership - designed for those who consider mobile internet an important part of their lifestyle.
In thanks for making content like this possible, we offer a bunch of additional perks. From interactive guidance, in-depth member exclusive content, discounts, alerts, classroom and more.
We totally understand that a membership isn't right for everyone.
However you can still support this content with our supporter level for just $25/year.
With our gratitude, you'll get access to all our free content without the 'nags'.

Have Questions? Stay In the Know
Join our 'Library Desk':
Internet for RVers & Cruisers Facebook Group
We cross post news articles and guides, and can help point you in the right direction to our content here on the resource center.
It is with gratitude to our premium members that we're able to offer our free content - and for that, they also have access our private Q&A areas for more in-depth guidance.
Stay in the Know
We're constantly tracking the industry and analyzing new developments for mobile travelers. If you'd like to receive updates, we offer several ways: