Key Points:
Verizon announced a deal to purchase Tracfone, the largest prepaid provider in the US
The sale is expected to be finalized in the second half of 2021

Verizon Wireless announced today that they will purchase Tracfone Wireless, which owns several MVNO prepaid brands.
Tracfone is currently owned by Mexico-based América Móvil, and they are the largest prepaid wireless provider in the US. They sell plans under the Tracfone brand as well as several other brands, including StraightTalk Wireless, Total Wireless, and Simple Mobile. They currently offer plans on all of the major cellular providers.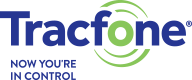 Verizon is currently the largest cellular provider in the US, although their prepaid business is much smaller than competitors AT&T and T-Mobile. So this purchase of a large prepaid provider is an interesting one.
The sale is not expected to be finalized until the second half of 2021, and of course it will have to go through regulatory approval before being finalized. So nothing will be changing in the short term, and Verizon has indicated that there are no plans to change the Tracfone name or any of its brands. However since some of the brands offer plans on networks other than Verizon, it will be interesting to see how this play out in the long term.
Tracfone plans and the plans offered by their brands have not typically been not been of much interest to our audience as they don't include much or any mobile hotspot data. But we will continue to monitor this story for developments and report on any more information or plan changes as the details becomes available.
Video Story:
Related News Stories
Related Guides