Key Points:
New Platinum Plan includes 20GB of mobile hotspot data and HD streaming
Also included are cloud storage and a device protection plan
All Straight Talk Unlimited Plans have a soft data cap of 60GB
Straight Talk is an MVNO owned by Tracfone. They have been in business for many years and offer plans on all of the major cellular providers.
They recently introduced a new Platinum plan to their line up of Unlimited prepaid smartphone plan offerings. The new plan includes additional mobile hotspot data, HD streaming, as well as cloud storage and a Mobile Device Protection Plan.
Video Overview
Platinum Unlimited Plan Overview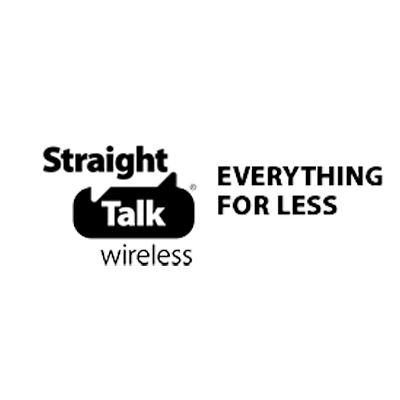 Straight Talk's existing unlimited plan is the Ultimate Unlimited Plan, but apparently, Straight Talk didn't think it was "ultimate" enough, as they are now offering the Platinum Unlimited plan, with some additional benefits over the Ultimate Plan.
The $55 Ultimate Unlimited Plan includes unlimited data, 10GB of mobile hotspot data, and video streaming at 480p (DVD quality).
The new Platinum plan comes with an additional 10GB of mobile hotspot data, for a total of 20GB, and video streaming at 720p (HD quality). The plan is $65/month.
Additional Plan Benefits
The Platinum Plan comes with two additional nice benefits not offered with the Ultimate Plan. It also includes 100GB of cloud storage and a Mobile Device Protection Plan, which protects your device in the event of cracks, spills, or other damage.
Plan Limitations
One important caveat with Straight Talk plans is that even though you can get a plan on any of the major carriers - mobile hotspot functionality is NOT available on plans on the AT&T network.
Also, both Unlimited Plans include language that states that after 60GB of use, Straight Talk reserves the right "to review your account for usage in violation of Straight Talk's terms and conditions." Their terms and conditions further state that they could possibly suspend or terminate service for using more than 60GB per month.
Summary
If you are a high data user, these plans may not be right for you and we recommend using caution if you expect to have data use in excess of 60GB per month.
You can sign up for Straight Talk plans on their website, or purchase their SIM cards at Wal-Mart.
Related News Stories
Related Guides