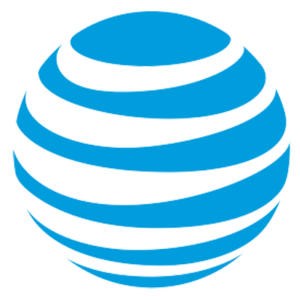 AT&T Prepaid is AT&T's own prepaid brand - and they offer a solid tablet based plan that is of interest to nomads seeking unlimited data on a tablet device.
We have an in depth guide to all of AT&T Prepaid's many offerings, here. This guide focuses solely on the AT&T Prepaid Unlimited Tablet Plan, a popular option for AT&T coverage.
---
Tablet Prepaid Unlimited Plan
Out of AT&T's prepaid options, the Tablet Prepaid Unlimited plan is the most interesting.
The plan is a session-based prepaid plan designed for tablets, cellular-enabled cameras, and gaming devices. It was first released in 2010 with the launch of the cellular iPad, and quickly retired (but customers were grandfathered in as long as they continued to renew).
AT&T brought the plan back in June 2017 and made it available to all tablet devices. Later, cellular-enable cameras and gaming devices were added as options, but tablets remain the most useful device for this plan.
The plan includes truly unlimited data, subject to network management after 22GB of usage, but does not include any mobile hotspot use.
This is a great option if your needs can be met with a tablet.
The plan price was increased by $5/month in May 2019 and currently costs $40/month ($34.99 with auto-renew).
These plans are specifically meant for cellular-enabled tablets, cameras, and gaming devices, however - the SIM card just works when placed in an AT&T compatible hotspot device or router and changing the APN settings to 'Broadband'.
Warning: Using a DataConnect Tablet plan SIM card in a non-tablet device is a clear violation of terms of service that is currently not being enforced by AT&T. This enforcement could come in the future.
Because of this lack of enforcement, the plan has become very popular as an inexpensive unlimited data option in hotspots and cellular embedded routers.
There are even vendors, particularly on eBay, that will set you up a line using their tablet's (or a spoofed) IMEI number. You then become a direct AT&T prepaid customer. This method is quite likely a legal grey area, and it's unknown what will happen should AT&T crack down on this practice.
---
Testing Status
We do not keep an AT&T Unlimited Tablet Plan in our testing arsenal.
---
Policies & Perks:
Carrier Networks Used: AT&T
Carrier Relation: Direct prepaid
Plan Types Available: Tablet
Device Types Permitted: Tablets, Cameras, Gaming Devices, Wearables.

Use of SIM in a dedicated hotspot device is against AT&T's terms of service, but also not currently enforced

Device Purchase Required: No, but can purchase a device
Mobile Hotspot Use: No mobile hotspot use. However, many folks take the SIM card out of a tablet once activated and successfully utilize it in a hotspot device (this is very much against AT&T's terms of service.)
Throttling: None
Network Management: At 22GB
International Roaming: US-only, but international data add-ons are available for some session-based plans (at an extra cost).
Domestic Roaming: (unconfirmed) - AT&T Prepaid seems to include domestic roaming, and likely has similar limits to postpaid accounts.
Plan Period: 30 days
Data Roll Over: N/A
Overage Charges: None
Streaming: None - and stream saver not included (or needed).
Unlimited Data: Yes
Related Articles
More Information Available to our Members

We are honored to be able to present the above overview for free without 3rd party advertising.
In thanks for funding this resource center our members have access to any further notes, analysis, insider info, member experiences and/or our full in-depth review of this product or offering.
If you're a member, please log in above to read the review.
---
Potential Alternatives to Consider:
For other featured cellular data plans ideal for RVers and Crusiers - here's some other options to consider:
Learn More About Selecting Cellular Data Plans
---
Purchasing Options
The tablet unlimited plan can only be activated from your tablet - not online or in stores. From your cellular enabled tablet, simply go to one of these two links:
Selecting the right cellular data plan for your mobile internet needs is only one part of the equation. Here's some further guides on understanding the selection process as well as the additional gear you might need.