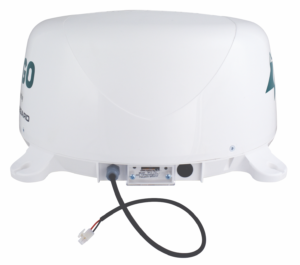 AT&T has partnered with RV industry companies to offer special data plans for RV owners.
These plans are ONLY available with specific equipment purchased and installed on RVs, and are restricted to use only in that equipment.
At the present time, these plans are available with:
Cellular Plan Options
These plans are considered prepaid session-based plans but are run by AT&T's Connected Car department.
Options range from a 5GB plan that is good for 30-days for $25 up to 100GB for $300/mo. There is even a flexible 100GB per year plan available for those who don't need a monthly plan.
The plans can be accessed through the system page on the Connected Car website or directly through AT&T's prepaid buyassession website.
Plan Details and Policies
Carrier Networks Used: AT&T
Carrier Relation: Prepaid Direct
Plan Types Available: Data Only
Device Types Permitted: Togo Roadlink C2, Airstream Connected Kit, WiFiRanger, Magnadyne RV-Link
Device Purchase Required: Yes
Mobile Hotspot Use: Yes
Throttling: None
Network Management: Only on the discontinued unlimited plan
Domestic Roaming: 100MB/month. Speed may be restricted to 2G. Going over the roaming allowance may result in termination.
Plan Period: Yearly (discontinued unlimited & 100GB plan) or monthly (5-100GB plan)
Overage Charges: None, but data can be topped up
Streaming: Video streaming allowed, with no mention of video resolution throttling. No free streaming services included (ie. DirecTV).
Unlimited: No
Lines permitted per account: 1
Device Lock/Unlock Policy: Plan cannot be transferred if the RV is sold and there is no pro-rated refund if you cancel early, except for residents of some states where this is legally required.
Related Articles & Videos:

---
Potential Alternatives to Consider:
For other featured cellular data plans ideal for RVers and Crusiers - here's some other options to consider:
Learn More About Selecting Cellular Data Plans Explore Our Comparative Pricing Grid
This Review Contains Additional Member Exclusive Content

We are honored to be able to present the above overview for free without 3rd party advertising or sponsorships. We are not paid by the manufacturer of this product to provide this listing or review, and nor are we selling this equipment or plan (purchasing links are provided below as a courtesy and some may be affiliates).
Our members have funded this resource center and any extensive hands on time
we have spent with the product to review it.
The in-depth portions of this review are made available to them which might contain: hands on testing notes, field testing data, user interface tour, product analysis, comparison to alternatives, setup tips, video tutorial, insider tips, vendor discounts and fellow member experiences.
If you're a member, please log in to continue with this review.
If you're not a member.. please consider joining us!
Purchasing Options
First, you must either have the Airstream Connected Kit installed at an Airstream dealer, or purchase the Togo Roadlink 2, WiFiRanger product or Magnadyne RV-Link.
You can then activate the plan direct with AT&T.
Airstream | Togo | WiFiRanger | Magnadyne