Key Points:
AT&T Unlimited Your Way tablet add-on plans now come with 15GB of personal mobile hotspot data and HD streaming
You must have an Unlimited Your Way smartphone plan in order to sign up for the tablet add-on
AT&T recently made some plan changes for tablet lines on AT&T's Unlimited Your Way smartphone accounts, this time, for the better.
AT&T Tablet Plan Changes Video
Subscribe to our YouTube Channel
Unlimited Your Way Tablet Add-On Changes
AT&T has three mix-and-match unlimited smartphone plan options that are collectively called "Unlimited Your Way". The levels are Unlimited Elite, Unlimited Extra, and Unlimited Starter.
Customers with any of these smartphone options can also add a tablet line for $20/month.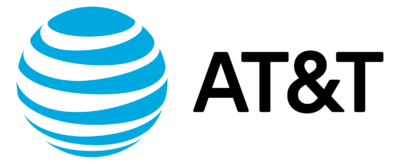 When AT&T originally rolled out the Unlimited Your Way plans last year, added tablets took on the features of their Unlimited Starter smartphone lines. These plans did not include any mobile hotspot, limited streaming to SD and all data was subject to network management.
We noticed that AT&T recently changed the terms for tablet lines so they now get 15GB of high-speed mobile hotspot data and HD streaming.
These changes are retroactive so current and new customers benefit.
Unlimited Your Way tablet lines also come with unlimited on-device data, 5G access (with a 5G device), and unlimited data in Mexico and Canada. All data, however, is deprioritized and subject to network management policies.
AT&T Stand-Alone Tablet Plan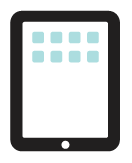 AT&T also has an unadvertised stand-alone tablet plan that is also $20/month. This plan can be activated without any other lines of service.
There are no published details of this plan on AT&T's website. We believe it comes with unlimited on-device data, 10GB of mobile hotspot data, and network management after 22GB of use.
The plan is listed in AT&T's system as "AT&T Unlimited Tablet." Many AT&T reps do not know much about this plan, so obtaining the plan can be difficult. There is also a $30 activation fee for this plan.
Conclusion
If you are a current customer on an AT&T Unlimited Your Way smartphone plan, the $20 tablet add-on is a nice free upgrade. You'll continue to get unlimited on-device data and now 15GB for mobile hotspot, and support for HD video. It's great to see that AT&T upgraded this option to be more competitive with tablet add-on lines from Verizon and T-Mobile.
And, if you're not a current AT&T customer, the existing stand-alone tablet plan is still a good option if you can find a rep who will activate it for you. You'll get slightly less mobile hotspot data, but you'll still have unlimited on-device data for only $20/month and 22GB of full-priority data before network management kicks in.
The only catch is trying to find an AT&T rep who can give you the plan since it is not promoted or listed on their website.
Related Reading
Related News Stories