Key Points:
AT&T is enforcing a 10GB mobile hotspot limit on current-generation standalone unlimited tablet plans
Previously this plan had no mention mobile hotspot limitations
This plan is available standalone for just $20/month
For the past week, AT&T has been quietly adding a 10GB/month personal mobile hotspot limit to a little-known but popular standalone unlimited tablet plan that's one of our Top Pick plans.
Video Story
Subscribe to our YouTube Channel
AT&T Postpaid Standalone Tablet Plan Details and History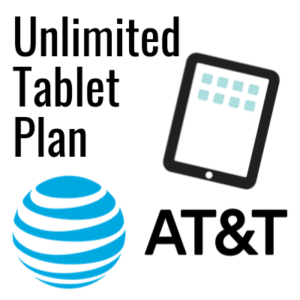 This plan is a postpaid plan that only costs $20/month (plus taxes & fees) and provides unlimited on-device data for tablets with a 22GB network management threshold. And there was seemingly no limitation on high speed mobile hotspot use off of the tablet.
The plan has flown under the radar because it's not listed on AT&T's website, not advertised, and is only available at an AT&T store or by calling AT&T and finding a representative who knows about the option.
The advantage of this plan is that it can be purchased ala carte without other lines of service. The origin of this plan isn't known, but we believe it was originally intended for adding onto accounts that already reached AT&T's 10-line limit. But AT&T's system puts no eligibility requirements in their system on activating the plan, so it is up to representatives and stores to enforce any internal policy.
This plan existed for several years as "Access for iPad 4G LTE" or "Access for Tablet 4G LTE", but the name was changed in September 2020 when AT&T rolled out its new Unlimited Your Way plan changes. At that time, the plan name changed to "Unlimited for iPad" or "Unlimited for Tablet" and, as noted in our story on Unlimited Your Way, the option was significantly downgraded when added as an add-on line of service including the addition of a video throttling and zero mobile hotspot use.
However, standalone tablet lines were not affected and retained the previous features of the "Access for iPad/Tablet" standalone plans, including no stated policy on personal mobile hotspot usage.
10GB Mobile Hotspot / Tethering Change
Over the last week, AT&T began adding a 10GB mobile hotspot cap to the standalone "Unlimited for iPad/Tablet" plans without informing customers. Reports on multiple forums and from our members indicated that the cap simply showed up in their account details. Those who already used more than 10GB of hotspot data saw their hotspot speeds immediately throttled to 128kbps.
So far this change only appears to affect the "Unlimited for iPad/Tablet" version of the standalone tablet plan introduced in late September 2020. Those on the previous "Access for iPad/Tablet 4GLTE" plan are not affected and still have unlimited mobile hotspot data - at least for now.
Summary
The enforcement of a 10GB hotspot cap for the postpaid Unlimited for iPad/Tablet plans is, unfortunately, not surprising and is part of a larger trend where cellular providers are moving to better control and manage data-usage by customers.
The plan remains a top pick option for tablet use.
Bonus Member Only Content Available!
We go extra for our premium members - who make this resource center possible (did you notice the lack of 3rd Party advertising?). We have included some additional information in this news article just for our members - analysis, guidance and/or insider tips.
If you're not yet a member, please consider joining us. Extra content like this is one of the many perks we offer - in-depth content, guidance, discounts, alerts, classroom and more.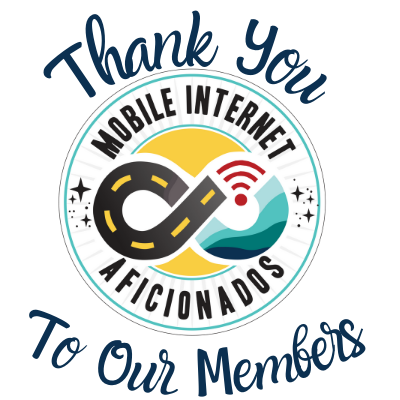 If you are already a member, please log in above to see the special content we have prepared for you.
Related News Stories

Related Guides