Key Points:
New Drive Magnetic Antenna set to replace the classic 4" Mini Magnet Antenna in some booster kits as the exterior antenna.
Will be bundled in the weBoost Drive Reach and Drive Sleek kits going forward.
On paper, the new antenna design seems to be a step down in potential performance.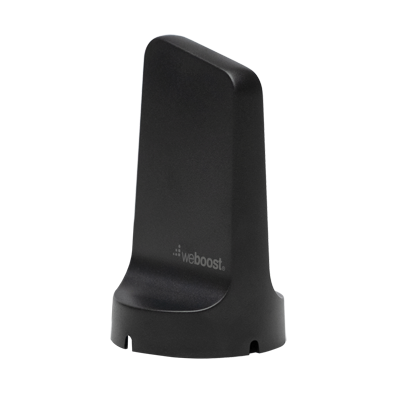 weBoost has introduced a new low profile exterior antenna to their line up - the Drive Magnetic Antenna.
This new antenna is designed for use on vehicle roofs and attaches via a magnetic mount installation or an adhesive disk.
The Drive Magnetic Antenna will replace the classic 4" Mini Magnet Mount antenna (which we affectionally have called 'the stubby') in some of weBoost's current vehicle booster kits - starting with both the Drive Reach and Drive Sleek kits immediately.
This antenna is replacing a solidly performing classic that has been an economical performer for many years now.
But is it actually an improvement?
Video Version
Drive Magnetic vs Stubby: Spec Analysis
Both antennas are physically similar - standing roughly 4" tall, though the new antenna design has a sleek fin shape.
They both come with two different cable connector options. The Stubby came in versions with SMA and FME connector ends. The Drive Magnetic will come in SMA (model 311216) and the new style SMB connector (model 311215) ends that the current boosters utilize.
Despite their similarities - on paper at least, there are some surprising performance differences. Unfortunately weBoost's spec sheets make the details hard to directly compare, but here are the claimed antenna gain figures for each:
Drive Magnetic Specs (New Antenna)
698-806 MHz - 0.5 dBi
806-960 MHz - 1.1 dBi
1710-1880 MHz - 0.8 dBi
1900-2200 MHz - 0.41 dBi
2200-2700 MHz - 0.77 dBi
4" Mag Mount "Stubby" Specs (Original Antenna)
700-800 MHz - 1.7 dBi
824-894 MHz - 2.1 dBi
880 - 960 MHz - 0.5 dBi
1710 - 1880 MHz - 2.2 dBi
1850 - 1990 MHz - 3.1 dBi
2110 - 2170 MHz - 1.4 dBi
Surprisingly - the Drive Magnetic has lower gain figures across the board, other than the 880MHz range, which is not used in the USA. In some cases - these differences are substantial enough to be significant.
Both antennas cover the frequencies supported by weBoost's booster models. But if you plan to hook the antennas up directly to a hotspot or a router - be aware of their specifications for the carrier you are setting up for.
Neither antenna claims to offer support for 600 MHz cellular frequencies (T-Mobile's LTE Band 71), and only the Drive Magnetic claims support for frequencies 2200-2700 MHz, which covers AT&T's Band-30 and Sprint's fast Band-41 (which no booster can boost).
And while weBoost's initial specs do not indicate it, the new antenna is likely also ground plane dependent - meaning if you're installing on a non-metal roof, you'll need to provide at least 8" x 8" of metal underneath.
Late July 2020 Update: weBoost let us know their engineers anticipate the new antenna should have better performance than the old antenna, despite the documented gains. We have received our new antenna, and initial results show the documented gains aren't a concern, and possibly a slight improvement. We'll continue testing over time.
Upgrade From Your Stubby?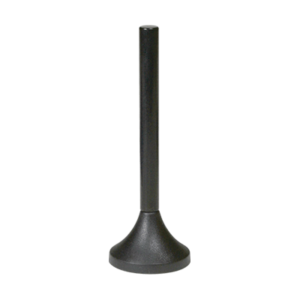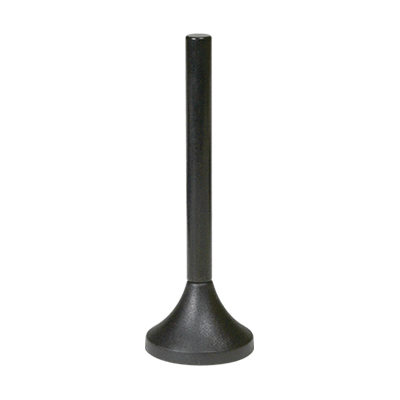 It is unclear whether or not weBoost will fully discontinue the old 4" Stubby.
We hope not - the new Drive Magnetic seems to be a step down.
If you have a stubby or two on your roof - we see no reason to go out and replace them!
And for much of our RVing and boating audience, the X RV / 4G OTR or Marine antennas tend to be the preferred options. Unfortunately, the current Drive Reach flagship booster is not yet available kitted with antennas for RV or marine use.
weBoost is sending us an evaluation of the new antenna design, and we'll try to get some head-to-head comparisons for our members. We'll keep our gear guide updated once we have some hands-on time with this new design.
Related News Stories

Additional Resources: