WeBoost, a company with a diverse product line of cellular boosters, introduced a new kit for the Reach cellular booster, which has long been one of our Top Picks.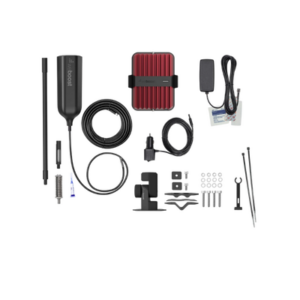 The new kit is designed for overland and off-road vehicles and combines the Reach booster unit with a variant of the outside antenna used in the OTR and RV kits, along with a bracket that allows the antenna to easily fold down when not in use. The foldable bracket makes it easier to park the vehicle in a garage or avoid low-hanging branches on 4WD trails.
The kit is priced at $549.99 and includes the folding mount, Reach booster, Overland outdoor antenna, Slim interior antenna, power supply, a 14-foot extension cable, and associated accessories and parts.
Additionally, the Overland antenna and folding mount can be purchased as separate accessories and each costs $119. The folding bracket is also compatible with the OTR and RV exterior antennas.
Key Mobile Internet Related Considerations:
The weBoost Drive Reach Overland is similar to the Drive Reach OTR and RV kits but is designed for overland and off-road vehicles
A folding bracket is included in the kit, but can be purchased separately for $119
You can technically install this on your RV or trailer, but note that the extension cable is shorter than the RV kit.
For more information:
Related Content at the Mobile Internet Resource Center:
Related Updates: