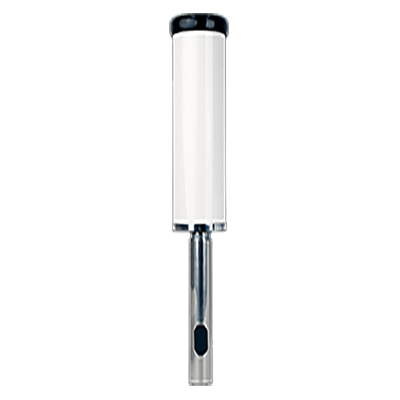 The weBoost 4G antenna is marine durable and omni-directional certified for use with weBoost cellular boosters, or as a stand-alone antenna.
Specifications
Model:

A11-V37-100

Type:

Omni-Directional

Impedance:

50 Ohms
Polarization: Vertical

Cable Type & Length:

Connector:

SMA - Male
Internal Ground Plane: Yes

Dimensions:

2.5 x 9.8" / 2.52 lbs

Mounting:

Standard marine mount: 1" x 14 thread
Rated Wind Velocity: 130/210

Retail Price:

$199.99
Testing Status: We have received and installed this antenna on our boat, and will be testing it out over time.
The Rest of this Review is:
Member Only Content
We are thrilled & honored to be primarily member & reader funded - allowing us to present unbiased content. The in-depth review section of this product listing is part of the premium membership benefits of joining. Members can also leave their own reviews on products.
If you're a member, please log in above to read the in-depth review for this product and/or leave your own review. If you've not joined yet, learn more about membership at:
Purchasing Options
weBoost 4G Marine Antenna Ratings
Quick Take
We are currently testing this unit.
Comments Rating
( reviews)