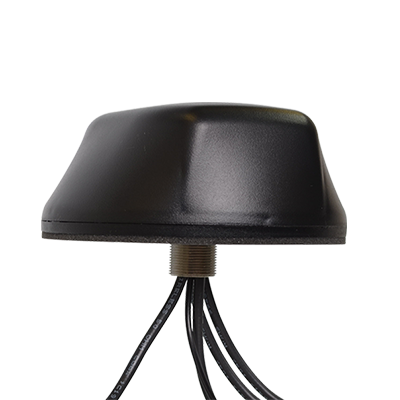 Designed for low profile mounting on top of vehicles like police cruisers and ambulances, the MobileMark LTM line of antennas packs a lot of reception capability under a plastic dome.
Combining MIMO cellular, GPS, and even Wi-Fi antennas - the MobileMark is well matched to plug directly into high-end cellular embedded routers by Pepwave and Cradlepoint.
The LTM & LTMG line comes in several variants, and custom configurations are possible direct with MobileMark and other vendors.
---
Specifications
Official Spec Sheets:
---
Review & Testing Status
You can find specific field testing results in these member-exclusive field lab reports:
Video Overview:
---
Potential Alternatives to Consider:
For other popular cellular antennas on the market we are tracking - here are our featured options:
Learn More About Selecting Cellular Antennas
---
This Review Contains Additional Member Exclusive Content

We are honored to be able to present the above overview for free without 3rd party advertising or sponsorships. We are not paid by the manufacturer of this product to provide this listing or review, and nor are we selling this equipment or plan (purchasing links are provided below as a courtesy and some may be affiliates).
Our members have funded this resource center and any extensive hands on time
we have spent with the product to review it.
The in-depth portions of this review are made available to them which might contain: hands on testing notes, field testing data, user interface tour, product analysis, comparison to alternatives, setup tips, video tutorial, insider tips, vendor discounts and fellow member experiences.
If you're a member, please log in to continue with this review.
If you're not a member.. please consider joining us!
---
Purchasing Options
This series of antennas is available in many configurations of color, mount style, antenna combinations, cable length and connectors. Pre-configured versions are frequently found for immediate shipping, or custom orders can be placed to exactly meet your needs.
Shop carefully and know exactly what you are looking for - the model numbers can be confusing and different vendors stock different configurations.
MobileMustHave (MIA Members get a discount):
5G Store:
Amazon:
The guides below have been hand-picked to help further your education about selecting & using cellular antennas.