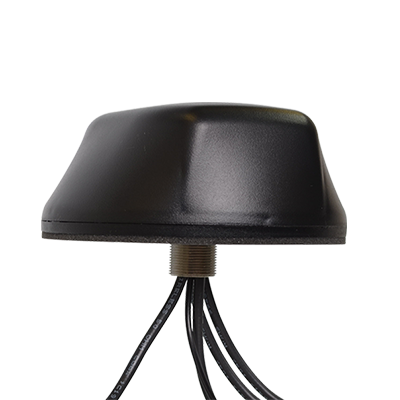 Designed for low profile mounting on top of vehicles like police cruisers and ambulances, the MobileMark LTM line of antennas packs a lot of reception capability under a plastic dome.
Combining MIMO cellular, GPS, and even Wi-Fi antennas - the MobileMark is well matched to plug directly into high-end cellular embedded routers by Pepwave and Cradlepoint.
The LTM & LTMG line comes in several variants, and custom configurations are possible direct with MobileMark and other vendors.
Specifications
Official Spec Sheets:
---
News, Videos, & Status
You can find specific field testing results in these member-exclusive field lab reports:
Video Overview:
---
Potential Alternatives to Consider:
For other popular cellular antennas on the market we are tracking - here are our featured options:
Learn More About Selecting Cellular Antennas
---
---
Purchasing Options
This series of antennas are available in many configurations of color, mount style, antenna combinations, cable length, and connectors. Pre-configured versions are frequently found for immediate shipping, or custom orders can be placed to exactly meet your needs.
Shop carefully and know exactly what you are looking for - the model numbers can be confusing and different vendors stock different configurations.
MobileMustHave (MIA Members get a discount):
5G Store:
Solid Signal | Novatech | Connectronics
Amazon: