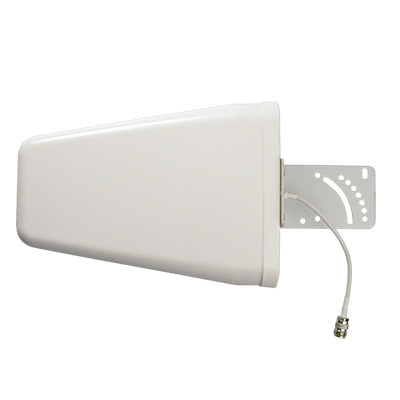 weBoost's Wide Band antenna is a directional antenna that must be aimed for optimal performance. This form factor of antenna is also referred to as a Yagi.
This antenna is best considered a speciality antenna, to be brought out when far away from a tower. It's higher gain can work miracles in some locations, but it can also overwhelm cellular towers when it is not needed.
It can be purchased for use with any of weBoost's boosters or directly connected to a cellular device with an antenna port.
In March 2021 weBoost introduced a variation of this antenna that includes support for low-frequency 5G (Band 71), 617-960 MHz.
Product Variations
---
News, Videos, & Status
We keep a Wide Band antenna in our setup, and have put this antenna through several rounds of testing in the past. Our field testing results can be found here for our members who want to follow along:
Our past results are shared below in the member section.
---
---
Purchasing Options