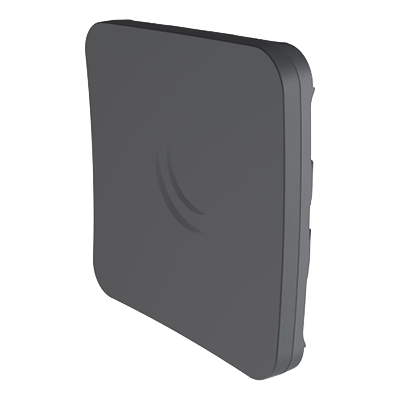 The Mikrotek mANT LTE50 is an indoor/outdoor omnidirectional antenna with a 5 dBi gain that supports MIMO. It comes with two female SMA connectors.
MIMO (Multiple In Multiple Out) is the use of more than one antenna to increase signal performance. All LTE devices internally have at least two antennas to take advantage of this technology. This antenna is designed with two antennas inside its panel case, and then has two plugs that can go directly into a device with TS-9 ports (typically used on mobile hotspots like JetPacks and MiFis).
---
Specifications
Model:

mANT LTE50 (MTAO-LTE-5D-SQ)

Type:

Omnidirectional LTE
Frequency Range (MHz): 699 - 2690 MHz
Impedance: uknown

Cable Length:

N/A

Connector:

2x female SMA

Dimensions:

5.1'' x 5.1'' x 1.34''

Mounting:

Includes a hose clamp for mounting
Frequency / Gain: Stated as 5dB


Retail Price:

$19.00
---
Review & Testing Status
We have ordered an antenna to incorporate into our current round of testing:
[In Progress] Cellular Signal Field Testing – SureCall Fusion2Go 3.0 | weBoost 4G-X OTR | weBoost 4G-M | HiBoost OTR | MIMO Antennas (Late 2018)
A Full Review of this Product is Available to our Members

We are honored to be able to present the above product overview for free without 3rd party advertising.
In thanks for funding this resource center our members have access to the in-depth unbiased review of this product based on our extensive hands-on time and testing.
If you're a member, please log in above to read the review.
---
Purchasing Options