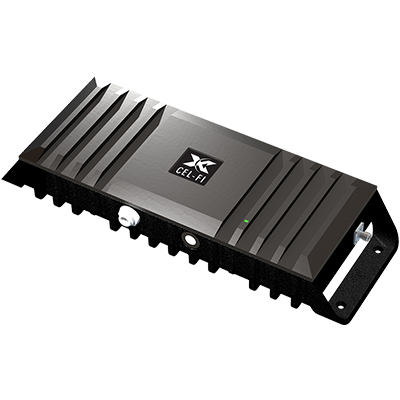 The line of Cel-Fi "Smart Signal Boosters" from Cell-Fi by Nextivity are unique designs that work in a fundamentally different fashion than most other cellular boosters on the market.
They are digital boosters, not analog like most others on the market, which allows them to have a higher gain while mobile. The booster is controlled by a mobile app, and can only boost one carrier network at a time.
Cel-Fi has been a major player in the residential and in-building booster market for years, and in 2017 introduced its first booster designed for mobile use - the Cel-Fi GO.
Product Variations
The mobile line-up of the Cel-Fi GO/GO+ comes in three different kits. The amplifier remains the same for each kit, with the included antennas and mounting hardware making each kit unique.
NOTE: In July 2019, Cel-Fi rebranded the GO-M to Cel-Fi GO/GO+. There has been no change in the core booster hardware - and the original GO-M can be updated to have all the latest features via software.
---
News, Videos, & Status
We began communication with Nextivity about the development of this product starting in the summer of 2016 and received a pre-production unit for evaluation in May 2017. We have included this unit in multiple rounds of testing.
In November 2019, we completed our initial and extensive rounds of testing of the updated GO, and our results are summarized in the member area below.
We may revisit this booster again in the future should there be substantial firmware updates that can further improve performance and usability.
Members can also follow our testing activity in our forum, where we'll post updates and our latest insights and information.
Members can also dive deeper and access our raw and ongoing results as we conduct our testing in our Testing Lab:
Related News:
---
---
Member Exclusive Content Below
---
Purchasing Options
Signal Boosters: Vehicle
Waveform: RV/Truck | Marine | Vehicle
Powerful Signal: RV/Truck | Marine | Vehicle
5G Store: Vehicle