Cricket Wireless is a wholly-owned prepaid subsidiary of AT&T, offering prepaid smartphone and data-only plans.
Cricket's data-only plans were launched in April of 2019 - originally as a line-up of three options. Now there are two plans with a better value.
These new plans also now include use in Mexico and Canada.
Video Version
Subscribe to our YouTube Channel
Data Plan Details
Cricket new data only plan options are:
20GB for $35/month
40GB for $50/month
Previously, their data only plans were 10GB/$35 or 30GB/$70. These plans are not eligible for autopay or group save discounts. A one time $25/line activation or upgrade fee may apply to new lines.
Cricket's data-only plans include high-speed data up until each plan's stated cap.
All data usage is then cut-off; there is no unlimited slowed data on these plans. There is no data roll-over on these plans either - any unused data at the end of the billing month is lost.
Cricket coverage maps are AT&T native coverage only, with no domestic roaming. Make sure that AT&T's native map provides the coverage you need.
Use in Canada & Mexico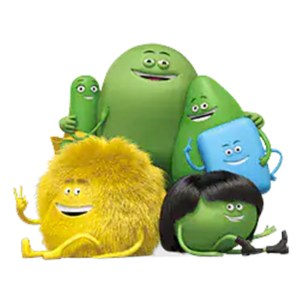 These plans both now include use in Canada and Mexico.
While in Canada, data use cannot exceed 50% of usage over a 3 month period. Coverage in Canada is provided by Rogers Wireless, TELUS, and Bell Mobility.
This same 50% restriction is not noted in regards to Mexico. While in Mexico, if you use data services on wireless carrier networks other than AT&T Mexico, your data usage may be reduced to 2G speeds. Coverage in Mexico is provided by iUSACell (AT&T Mexico) and Telefonica (Movistar).
Device Support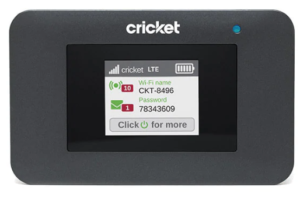 Cricket's data-only plans are designed to be used on data only hotspot and tablet devices, such as Cricket's Cricket Turbo Hotspot, a rebranded Unite Express 2.
This is a fairly basic mobile hotspot device so other models may be more suitable.
Currently, Cricket states:
Currently, only the Cricket Turbo Mobile Hotspot and select Cricket network compatible BYOD devices can be used with Simply Data plans. Laptops and other BYOD devices without screens are not supported. BYOD devices must be activated within a Cricket store.
You do not need to purchase a device from Cricket to be eligible for a data-only plan - and presumably, any AT&T compatible mobile hotspot device should be eligible. But routers may not be supported, due to the 'devices without screens' clause.
3rd Month Free Offer
To promote their new data only plan line-up, Cricket is offering a "Get Your Third Month Free" promo for new customers who subscribe to their 40GB/$50 plan.
To be eligible for this deal, you must activate a new line and remain in good standing for 60 days. Then, a $50 credit will be applied to the third month's service charge.
Available Smartphone Plans
Crickets also offers phone-based plans - including two variations of unlimited plans:
2GB: $30
5GB: $40
Cricket Core (3 mbps): $50
Cricket More: $55
Cricket More includes unlimited high-speed 4G/LTE data for on-phone use, with 15GB of high-speed hotspot/tethering data included. Data on this plan is always subject to network management.
Cricket Core includes unlimited data with speeds always throttled to 3mbps, and always subject to network management. No mobile hotspot data is included on this plan, however, a mobile hotspot data feature can to be added for $10/month for 10GB of mobile hotspot data (at 3mbps).
Thoughts & Analysis
Cricket's new data-only plans offer more data for a lower price than previous Cricket data only plan options.
If you are currently using Cricket's previous iteration of data only plan options (10GB/$35 or 30GB/$70), it would be more cost effective to switch to these new plans. You'll get more data and/or pay less.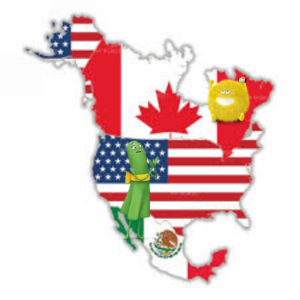 These plans are very competitively priced against comparable plans.
For contrast:
Of course, these new plans don't compare favorably to the various reseller unlimited plans out there - but we're seeing many of them report being out of stock or not taking new customers since the demise of that AT&T Prepaid Tablet plan.
In addition, the new plans permit Canada and Mexico use - a huge perk for those U.S. based travelers looking to spend a bit of time North or South of U.S. borders.
For those seeking a chunk of official hotspottable AT&T prepaid data or coverage in Canada or Mexico - Cricket's new data-only plans should be a consideration.
Further Reading:
Related News: