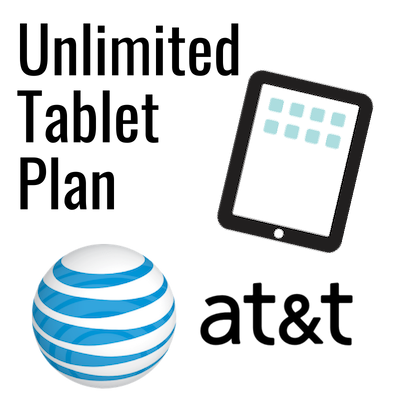 Yesterday, February 12, 2020, reports started being shared that the popular AT&T DataConnect Unlimited Tablet Plan for $34.99/mo (or $40 without autopay) was suddenly gone from AT&T's buy-a-session website.
Most of yesterday it was unclear if this was a temporary glitch (as we've seen before), or if the plan was being eliminated, or perhaps AT&T was in the midst of making changes to the plan terms.
Now we know: a PR contact with AT&T corporate confirmed to us the plan is indeed officially no longer available.
This is a long-feared but not unexpected move by AT&T as this particular plan was considered "too good to be true" - and the plan was frequently used in mobile hotspot devices (against AT&T's terms of service) consuming massive amounts of data.
Additionally, we are tracking multiple reports in the past couple of weeks of AT&T suspending or terminating customers who have been utilizing this plan and the associated tablet's SIM card in unauthorized devices.
It seems that the data party is over, at least as far as this plan is concerned.
But there might be new alternatives coming...
Video Version
Subscribe to our YouTube Channel

---
Plan Removed for New Customer Activation

AT&T removed this plan for new customer activation without warning, removing the unlimited data option for DataConnect plans.
AT&T has also updated its rate plan guide as of late last night, eliminating mention of the $34.99 unlimited plan.
We reached out, and AT&T corporate confirmed that the plan is no longer available - but stated that the unlimited plan might be replaced in the near future with a new plan, but they did not provide any details on the replacement plan or when it would be available.
The three currently available DataConnect options for tablets are generally unappealing for anyone who needs a lot of data:
1GB for $19.99/month (auto-renew)
7GB for $55.00/month (auto-renew)
2GB for $30 which lasts 90 days (not available for auto-renew)
At present time, it appears that some customers who have a lapsed plan but active account are still seeing the option to renew the $34.99 unlimited plan on the AT&T website, but it's not clear if a renewal attempt would be successful. This is likely a glitch in AT&T's system that will be fixed soon.
In tracking some AT&T unlimited data vendor postings, it does appear that there is communication ongoing between AT&T and some bulk resellers that a new plan is being put together that might be priced at $45/month - but details beyond these scant rumors are not yet known.
Tablet Plan History and Details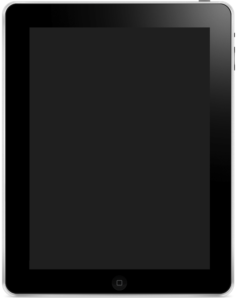 The "prepaid unlimited iPad plan" as it was colloquially known, was a session-based prepaid plan designed for tablets, cellular-enabled cameras, and gaming devices.
It was first released in 2010 for $29.99/mo with the initial launch of the cellular iPad but was quickly retired.
AT&T brought the plan back in June 2017 and made it available to all tablet devices, not just iPads. A month-to-month non-auto renewing option was also added for $35/month.
Later, cellular-enabled cameras and gaming devices were added as authorized devices.
In April 2019, the plan briefly disappeared from AT&T's website and then came back with a $5/month increase that was also applied to existing accounts - bringing the price to $34.99/month or $40 without auto-renewal.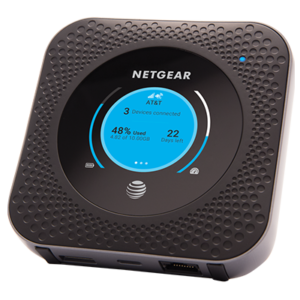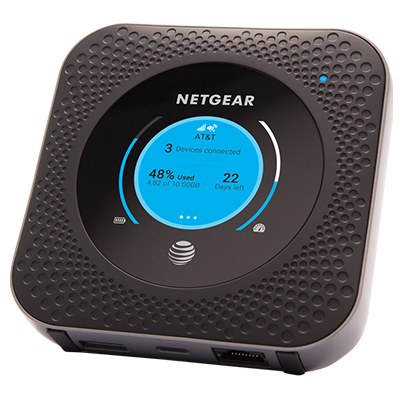 The plan included truly unlimited on-device data, subject only to network management after 22GB of usage.
But the plan never included any mobile hotspot use and was intended for on-device data use only.
However, once activated, the SIM card just worked when placed in an AT&T compatible hotspot device or cellular router with only an easy APN setting change on the hotspot or router being required.
Utilizing the plan this way in a hotspot or router instead of a tablet was clearly against AT&T's terms of service, but AT&T never enforced this provision and over the last two-and-a-half years, the plan became very popular as an inexpensive unlimited data option.
It became so popular that many people, not just RVers and boaters, used the plan as an inexpensive primary home internet option, particularly in rural areas with limited residential broadband options.
We've seen regular reports over the years of customers pushing well over a terabyte of data through this plan each month.
Will The Plan Be Grandfathered?
AT&T did not state whether the plan would be grandfathered, but multiple reports from customers posting in online forums indicate that at least some plan renewals are already failing, though some others have been going through.
We are awaiting confirmation from AT&T as to how existing customers of this plan will be handled.
Why is AT&T Canceling This Plan?
AT&T has not yet given an official explanation, but we can make a well-informed guess:
Too many customers were using too much data to make this plan a viable business offering, and many (perhaps most) users were using the plan against AT&T's terms of service.
Additionally, a non-trivial number of consumers were using this plan as a primary source for their home broadband with some racking up terabytes of usage monthly.
This plan elimination also follows on the heels of AT&T recently canceling the prepaid $360/year unlimited data plan for owners of Airstreams, and the Togo Roadlink C2 device - marketed specifically to RVers. The replacement plan was a much less attractive tiered-data option with 100GB of data costing $300/month and existing customers were not grandfathered in upon their plan expiration.
---
Plan Suspensions and Terminations
In addition to the plan suddenly disappearing for new activations, we have been tracking multiple reports in the past week of AT&T suspending and/or terminating some high-usage accounts using this plan in unauthorized devices.
AT&T's fraud department has contacted these customers and offered to let them move their SIM card back to a cellular tablet. Those who have not complied had their accounts terminated.
Thus far most reports have been from customers using nearly a terabyte or more of data monthly.
If AT&T does grandfather in existing customers of the $34.99/month plan, we could see more widespread enforcement of the terms of service, forcing customers to place the SIM in an authorized device.
For many, that might make the plan unattractive as it would not be available for mobile hotspot usage. But the plan can also play a valuable role in a mobile internet setup as a lot of tasks can be done on a tablet such as video conferencing and using screen casting for video streaming to a larger screen.
3rd Party Resellers and Data Brokers
There are many 3rd Party Resellers who rent out AT&T unlimited data lines starting at $49.99/month and data brokers who have been assisting customers with setting up this plan for use on a hotspot or router.
Some resellers claim to have legitimate agreements with AT&T to resell service, and others may be doing so without authorization.
If you are renting a line of service or used a vendor to set up a $34.99/month AT&T unlimited plan - anticipate that your account could be impacted by this shift as well.
We are also keeping an eye on resellers we're tracking for 'out of stock' notices that are popping up as this plan has been pulled - impacting the resellers ability to serve new customers.
---
Options For Affected Customers
Those who relied on this plan as their primary mobile internet connection, or those who were considering it in the future, might need to be aware of what their next best option could be.
With the loss of this plan, the options are getting more scarce with no directly available unlimited data plans available for routers or hotspots from the major carriers.
We keep a list of all the best currently-available data plans in our Top Picks data plan guide:
 Bonus Member Only Content Available!
We go extra for our premium members - who make this resource center possible (did you notice the lack of 3rd Party advertising?). We have included some additional information in this news article just for our members - analysis, guidance and/or insider tips.
If you're not yet a member, please consider joining us. Extra content like this is one of the many perks we offer - in-depth content, guidance, discounts, alerts, classroom and more.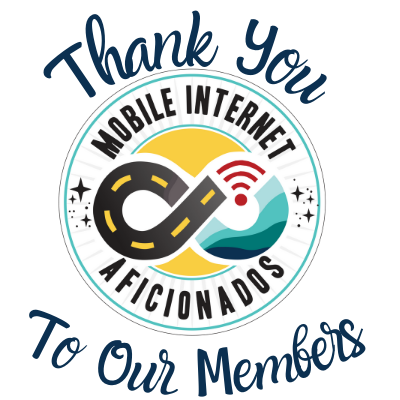 If you are already a member, please log in above to see the special content we have prepared for you.
---
Summary
Unlimited, unthrottled AT&T data for only $34.99 a month as a standalone plan for use on a tablet has always been a great deal - especially for those who can maximize on device usage for video streaming, conferencing and other online tasks.
And without enforcement of terms of service for using the plan in hotspots and routers, it was an easy option for many to acquire inexpensive unlimited data plans for use as a primary home internet replacement.
Given these factors, it was only a matter of time before AT&T took some enforcement action.
But it still comes as a shock to many, especially those who came to rely on the plan and its value pricing.
Even those who utilized the plan within AT&T's terms and were not high data users might be impacted should AT&T not grandfather in existing customers.
We remain on the look-out for what replacement option AT&T might be offering in the near term future.
---
Related News:
Related Guides: