This device or plan has been discontinued or we consider it obsolete. While current owners of this device or plan may continue to find performance to be adequate for the foreseeable tech-future, we do not recommend upgrading to or purchasing it.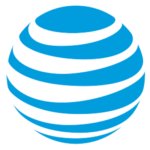 The AT&T Wireless Home Phone & Internet plans were intended to allow AT&T to offer residential-style service in places where AT&T does not have a wired infrastructure.
The Home Base device takes a cellular signal, and then provides a local Wi-Fi hotspot, as well as offering a standard phone jack to provide "land line" style phone service over cellular.
The Home Base device has been updated and replaced by AT&T's Wireless Internet Router. Available plans have also changed. More information can be found here: Wireless Internet Router.
ZTE in the News:
ZTE is a Chinese company that produces a variety of electronics, including consumer cellular devices as well as network equipment which can potentially be used by cellular carriers and other internet service providers.
Beginning in 2018, the US government restricted the sale and support of ZTE products in the US due to security concerns and at one point, it seemed like ZTE could be forced out of business.
Currently, however, ZTE is still able to directly sell and support consumer devices in the US, but US telecommunications companies cannot use federal telecom subsidies for ZTE gear or services because the US government considers ZTE to be a security threat.
While unlikely at this point, ZTE could be subject to further US government actions that could affect the availability of and support for ZTE consumer devices.
Members, our further analysis and detailed updates are in the Special Announcements forum:
ALERT: Future of ZTE In Doubt - Mobley, Warp, Velocity 2, other devices impacted
---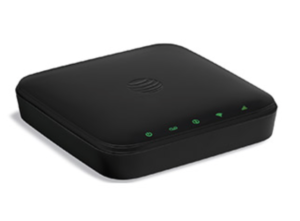 The Home Base device could be activated as a line on any of AT&T's cellular plans, including their Unlimited Plus plan as a primary line - or AT&T also offered special stand alone Wireless Home Phone & Internet plans.
These plans in particular had made the Home Base appealing to some whose "homes" are on the road.
(UPDATE November 2017): the Home Base device has quietly ben replaced by AT&T's new 'Wireless Internet Router'
AT&T Home Base Device Specifications
# of Connected Devices: 10 via Wi-Fi / More Via Ethernet
Control Panel: http://192.168.1.1 or http://attwifimanager/
Default Password: "attadmin"
Networks supported:
LTE Bands: 2, 4, 5, 17
4G: HSPA+ 850/1900/2100MHz
3G: UMTS
LTE Performance Category: Category 3
(Max Theoretical Speed: 100Mbps Down / 50Mbps Up)
Wi-Fi Technology / Frequencies: 802.11 b/g/n - 2.4GHz Only
Other Ports: 1x Fast Ethernet (100Mbps), 1x Analog Phone Jack
Dimensions: 5.4 x 5.43 x 1.18"
SIM Card Type: 3FF / Micro SIM
Retail Price: $199.99
---
Rural Internet Plan Policies
Pricing for the normal Home & Internet Plans is based on capped usage:
25GB for $60/month
50GB for $100/month
These prices and data limits are nothing at all to get excited about, but...
In mid-February of 2017, AT&T also began offering even more data on its Wireless Home & Internet Plan in select "rural" markets for a limited time... and by 'more', we mean A LOT more:
There was also a 500GB for $100/mo option, but that expired in May 2017.
The 250GB plan however remains available.
The catch: the 250GB plan is only available for customers with billing addresses in certain areas (Missouri, Kansas, Michigan, Indiana, Ohio, Western PA, and Upstate New York).
Some RVers with other addresses have been able to activate the plan by finding the right representative, but results have been mixed.
Once you have a line active, it will work anywhere that AT&T has coverage.
For both the 25/50GB options and the 250/500GB options, the service charges include a home phone number with unlimited talk.
Unlike cellular smartphone plans, TXTing is not included.
Here are a few of the other key plan details:
Domestic Roaming: Their network does have an off-carrier roaming area, and AT&T has a domestic data roaming limits of 400MB of data per month. If you exceed that, they may shut down your data access until you are back on one of their towers.

International:

This plan does not include any international roaming.
Mobile Hotspot Use: All data is for mobile hotspot use.

Data Roll Over:

There is no data roll over for unused data with this plan - you lose it if you don't use it.
Network Management: When used outside of the intended rural markets, the 250/500GB plan is immediately eligible for slower data management speeds when on congested towers.

Overage Charges:

For the 25/50GB plans, if you exceed your data cap, overages are charged at $10/GB, or you can elect to be automatically throttled to 128 kbps to avoid overages. For the 250GB/500GB plans, if you exceed your data cap, overages are charged at $10/10GB.

Streaming:

Unlike AT&T Mobile Share Advantage plans, these plans do not include any free video streaming on DirecTV Now.
To take advantage of this plan, you needed to purchase an AT&T Home Base.
---
Review & Testing Status
We purchased an AT&T Home Base unit with a 250GB plan in early 2017, and used it for several months before selling it.
---
Unboxing Video & First Impressions
Here is our initial unboxing video of the AT&T Home Base, along with Speed Test results comparing other AT&T plans (Mobile Share Value, Unlimitedville and grandfathered unlimited iPad plan) across various devices such as the Unite Explore, Unite Pro, iPad Mini 4, and iPhone 7+.
---
Potential Alternatives to Consider:
For other popular mobile hotspots on the market - here are our featured options:
---
Our members also have access to our more in-depth Product Overview & Tutorial video below.
This Review Contains Additional Member Exclusive Content!
We are Honored to be Member Funded!
No ads, no sponsors, no selling (but may contain affiliate links)
Our members fund our in-depth independent reviews.
This entry may contain additional member exclusive content such as testing notes, field testing data, user interface tours, comparisons to alternatives, analysis, tips, videos and discounts.
Members also get interactive guidance, alerts, classroom and more.
Purchasing Options
Mobile hotspot devices are small, self-contained units that receive a cellular data signal and transform it into an internet connection. They are a cellular modem and router combined. Most can create their own personal Wi-Fi network.
They are typically designed with a specific cellular carrier in mind and require a suitable cellular data plan of their own to operate. You might see them called Jetpacks (Verizon's term for them) or MiFi (Inseego's name for them).
Here's a quick video going over the features of a hotspot, and what makes one better than another:
The guides below have been hand-picked to help further your education about selecting mobile hotspots and best utilizing them in your mobile internet setup.