Key Points:
AT&T's "Unlimited Adventure Plan" was a sweet $360/year prepaid unlimited data plan that was discontinued in January 2020, and not grandfathered in for renewals.
The plan was only available for owners of the Togo Roadlink C2 and Airstream Connected kit.
The prepaid annual plans for many are now starting to expire, leaving customers wondering what other plan options are available for these devices.
Throughout much of 2019, one of the best mobile internet deals was the AT&T-based "Unlimited Adventure Plan" that was sold exclusively to owners of the Togo Roadlink C2 and certain Airstream customers with an installed Airstream Connected Kit.
This plan offered unlimited and unthrottled (but subject to network management after 22GB/mo) hotspot data direct from AT&T for a full year for just $360 (only $30/month - but paid all upfront).
It was such a popular option that many people bought Togo devices simply to get access to this plan.
But after less than a year, AT&T unsurprisingly pulled the plug on this too-good-to-be-true plan and officially ended the option for new signups on January 15th, 2020. And though existing customers would be able to use the remainder of their prepaid term, the plan was not grandfathered in to allow current customers to keep renewing additional years.
MIRC readers and subscribers had a month of advanced warning to signup for or renew the plan before it went away. And many of our premium members used our exclusive insider tip with instructions on how to add on an additional prepaid year before the option vanished.
But all good things come to an end, and these sweet plans will expire for most in the months ahead.
We've been fielding a number of questions on what the options are for replacement devices and plans - and we have compiled our guidance together here.
Video Version
Subscribe to our YouTube Channel
Options for Togo And Airstream Customers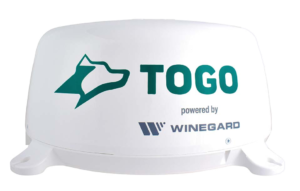 The annual "Unlimited Adventure Plan" was only available on two specific systems - the Togo Roadlink C2 and the Airstream Connected Kit.
The currently available native replacement plans (costing up to $300 for 100GB of data) may work for some, but the new limited options pale in comparison to the unlimited annual plan that was ended in January.
For those with higher data needs, there are better options out there.
Other plans and carriers besides AT&T's RV plans can be utilized with both systems, but there are some caveats you'll need to be aware of.
Togo Roadlink C2
The Togo Roadlink is a slightly modified version of the Winegard ConnecT 2.0 that adds a GPS receiver to allow remote tracking functions through an app. The Togo came locked to AT&T, meaning you could only initially use it with an AT&T plan.
But - customers can contact Winegard to get the device unlocked to use on other carriers.
Customers can also utilize Togo's web system to unlock their device. This method requires a few clicks clicks to access the unit's MAC number, which will then need to be emailed to Winegard with a request to unlock: https://support.togorv.com/hc/en-us/articles/360044372231-Unlock-your-Roadlink
However, the Togo's modem is only compatible with a handful of key bands most suitable for AT&T and Verizon. There is very limited support for T-Mobile, and will not work with Sprint at all.
Airstream Connected Kit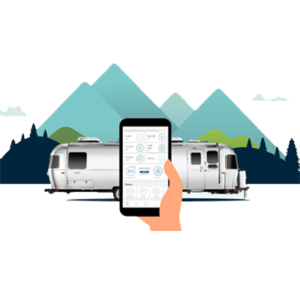 The Airstream Connected system is more complicated and, unlike the Togo, is only available for Airstreams and had to be factory or dealer installed.
The kit includes a specially configured Cat-6 Pepwave Max BR1 Mini cellular mobile router combined with a Poynting MIMO-3 Antenna and a Czone telematics package for remote control of various trailer functions.
The router comes fully unlocked and has solid support for all carriers
One thing to note is that BR1 Mini does lack support for AT&T's Band 14 as well as T-Mobile's Band-71 - two newer bands that are now important pieces of their respective LTE networks.
Airstream has told customers that the remote monitoring and control functionality of the Connect system should continue to work fine with alternative cellular plans as long as any internet access is provided to it. But customers may want to contact Airstream for support to be sure that any alternatives installed will be compatible with all the Czone capabilities.
Replacement Plan Options
Fortunately, there are still options that can be used with the Togo and the Airstream, but none are nearly as cheap on a monthly basis as the Unlimited Adventure Plan.
Unfortunately, those coming off the Unlimited Adventure Plan will be in for some sticker shock.
We keep a list of all the best currently-available data plans in our Top Picks data plan guide.
Both the Togo and Airstream are considered routers when it comes to plan compatibility. Not all plans are authorized to work in a router - so check the details carefully!

Also - activating plans on these devices might be tricky since the serial numbers do not always come up in the registration systems, but activating on an alternative hotspot and then SIM swapping from that other data-only devices should be possible.
Notable Plan Options
For those who can manage with data caps, Cricket's new 100GB data-only plan for $90/month is a good option and it can be activated directly on both devices. There are also 20GB and 40GB options. Cricket is AT&T's prepaid subsidiary, so this plan does not come with the risks of utilizing a third-party reseller.
Verizon Prepaid offers 30GB of data for $65/month. Although advertised as for Jetpacks and Hotspots, other data-only devices are able to utilize the SIM card of this plan (but may be difficult to activate directly).
Third-Party Unlimited Resellers - The only unlimited options will come from third-party resellers. They will range in price from $60-250/month. We keep vendor lists for AT&T Resellers and Verizon resellers. Many of these can be utilized in a Togo or Airstream, but check compatibility and consider the fine print carefully. Also be sure to understand the risks of these plans (some have a history of cutting off service suddenly), which are covered in the vendor links above.
Time to Upgrade your Device?
The hardware for both of these systems are actually rather low end options that we wouldn't ordinarily recommend for those looking for maximum performance. It was the data plan that made these options attractive.
Particularly the Togo Roadlink C2, although a nice simple all-in-one solution - it sports a Cat-4 modem without any carrier aggregation and minimum LTE band support.
For those who need more horsepower than these options can muster, the expiration of your sweet unlimited adventure plan may be the impetus needed to reconsider your approach to mobile internet.
There are many options on the market today to explore - from portable mobile hotspot devices to cellular embedded routers.
Before embarking on a replacement, we highly advise taking a step back and assessing your mobile internet needs so you can select the next best path forward for you. And with options like 5G and low earth orbit satellite on the horizon in the years ahead, it's prudent to keep the future in mind when making investments in new gear right now.
We offer a lot offer a lot of resources to help you get started in your journey:
 Bonus Member Only Content Available!
We go extra for our premium members - who make this resource center possible (did you notice the lack of 3rd Party advertising?). We have included some additional information in this news article just for our members - analysis, guidance and/or insider tips.
If you're not yet a member, please consider joining us. Extra content like this is one of the many perks we offer - in-depth content, guidance, discounts, alerts, classroom and more.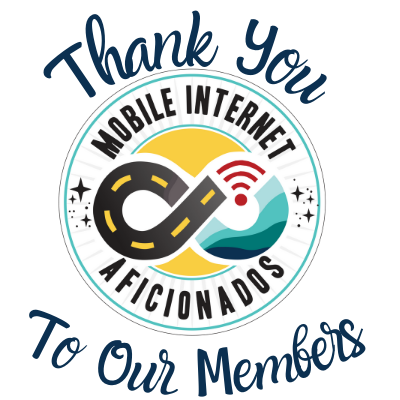 If you are already a member, please log in above to see the special content we have prepared for you.
---
Summary
Many people were justifiably upset after purchasing & installing a Togo Roadlink C2 kit to get access to the sweet "Unlimited Adventure" plan only to have AT&T pull the plug on future access to that plan earlier this year.
And the upset is even more extreme for Airstream users who spent well over $1,000 to have the Airstream system installed - only to have the plan that made it worthwhile taken away so soon.
But despite the plan retirement - those systems can still be utilized with other cellular plans, albeit ones that are much less attractive in terms of data or price. For those who had their annual "Unlimited Adventure" plan expire, or who will expire in the next few months, research your options before ditching your device.
Related Stories:
Related Guides: