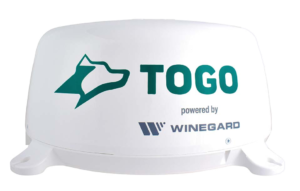 In 2018, AT&T entered the RV internet market by offering an RV specific data plans for the first time - made available first to owners of Airstreams, and later offered to consumers who purchased the Togo Roadlink C2 that came out in April 2019.
AT&T rolled out two plan options for the RV market - including a very attractive and unique annual unlimited data plan called "Unlimited Adventure" that cost just $360 for a year of unlimited data service.
This works out to only $30/ month (not factoring in the required device purchase & installation) - and is a fantastic price and value for unthrottled and unlimited AT&T data that is only subject to network management.
Now however - it seems that AT&T misjudged how RVers would actually use this plan, and AT&T is pulling the plug on the "Unlimited Adventure" plan - which will be retired effective January 16, 2020.
It will be replaced by four new - and much less attractive - tiered-data options.
And even worse, existing customers will not be grandfathered in, and customers will not be able to renew the unlimited plan upon the expiration of their current year's term.
1/16/2020 Update: This plan retired as scheduled and is no longer available. See our Top Pick Data Plans Guide for alternative options.
---
Video Version
Subscribe to our YouTube Channel
---
Plan Retirement Details
Yesterday our contacts with Winegard and Togo confirmed that on January 15th, 2020 AT&T will be retiring the Unlimited data plan offered with both the Togo Roadlink and on compatible Airstream-installed equipment.
Starting on January 16th, only the following plans will be available for new subscribers or renewals:
30-day Plans:

5GB for $25 (This is a currently-available plan that will not change)
22GB for $90
50GB for $175
100GB for $300

Annual Plan:
These changes are more in line with the agreements AT&T has made with other device manufacturers more recently, such as the AT&T-based WiFiRanger plans.
Checkout options for purchasing plans for the Togo Roadlink.

Note: Late on Tuesday, December 17, 2019 - AT&T actually updated their plan page for the Togo Roadlink, removing the unlimited plan from the website and offering the first two tiered-data plans.

The Airstream page, as of this writing, still shows the unlimited plan as available.

Despite the website change, the unlimited plan can still be activated on Togo Roadlink units according to a rep - the plan will be available at checkout through January 15th.

Here's a screenshot of the options that should beavailable:
For infrequent RVers who need sporadic data, these new plans may indeed be a nice flexible option without incurring activation fees, and with the ability to 'top up' data after exceeding the data cap.
However, for frequent RVers who need a full-time home internet replacement, the data levels and pricing of the replacement plans are vastly inferior to the Unlimited Adventure plan.
And the new plans aren't even necessarily competitive with other offerings direct from AT&T that officially include mobile hotspot use:
No Grandfathering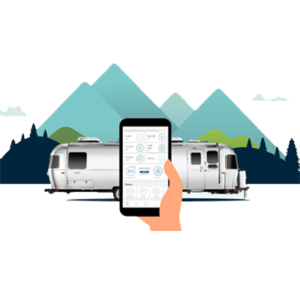 Existing customers who have already activated the "Unlimited Adventure" annual unlimited data plan will maintain that plan until their current annual plan term has expired.
At that point, they will have to choose one of the new data plans or switch to another plan provider.
The annual unlimited $360/year plan will not be grandfathered and current customers will NOT be able to renew the plan after it expires.
While AT&T does have a history of grandfathering monthly plans when they are retired (albeit with some price increases along the way), this particular plan was always listed as a 365-day plan and there was never a stated promise of renewal or what would happen after the initial year.
But then again, no plan really has that explicit statement unless autopay renewals are offered.
Additionally, the plan terms clearly stated:
Pricing, offer & terms subject to change & may be modified or terminated at any time without notice.
AT&T had not offered an annual plan before, nor had it sold plans specifically designed for the RV community. This seems like an undisclosed experiment by the carrier - and it seems they decided that it didn't work out in their favor.
While this may be their reasoning for not grandfathering in the plan for existing Togo and Airstream Connected owners - this policy will rightly upset many who purchased & installed mandatory expensive devices just to gain access to this plan and who will now only get one year of service at the original rates and terms.
Why Is AT&T Cancelling the Plan?
This was a pretty sweet deal for unlimited data that attracted a lot of customers - why is AT&T pulling the plug?
It turns out the deal was too sweet.
AT&T based the plan on their assumptions of how RVers would utilize mobile data.
Being new to the RV market, AT&T likely assumed the plan would be purchased mostly by seasonal RVers where usage would be balanced out (ie. some months of zero usage, some months of more usage).
In reality, it seems that too many customers were using too much data too much of the time to make it a viable business offering.
AT&T likely never factored in that the RVers most open to purchasing and installing a $400-1500 device would be on the road much of the time, and thus desire a full home internet replacement. In our experience, much of our RVing and boating lifestyle audience can easily need hundreds of GBs of data a month for typical usage - every single month.
We've also seen reports in various forums of people purchasing Togo Roadlink C2's - an eligible device for this plan - and using them to provide home internet for stationary homes while using hundreds of GB of data each month.
The new replacement plans are a reflection on what AT&T now considers to be a sustainable offering based on actual usage thus far.
Unfortunately, this new calculus will not meet the needs of many current customers who thought they were purchasing a legitimate cellular-based mobile home internet replacement.
---
Future Options for Airstream and Togo Owners
Togo Customers

The one good piece of news from this development is that Togo will make it easy for customers to unlock the Roadlink C2 so it can be used with other plans and carriers - up until now the Roadlink was locked in to only work with these official AT&T plans.
Customers currently need to contact Winegard to unlock the Roadlink C2 system, but in the near future customers will be able to unlock the Roadlink through the Winegard Connected mobile app.
This will allow customers to utilize other data plans.
The updated app will also give Togo Roadlink C2 owners all the same features and abilities as the Winegard ConnecT 2.0.
Airstream Customers
Airstream released the following statement:
Airstream has an exclusive partnership with AT&T to provide connectivity for Airstream Connected and Airstream Smart Control systems. However, we don't restrict customers from making their own connectivity choices in the hardware they've purchased.
This means that getting a plan exclusively through Airstream will be limited to the AT&T plans, but customers can utilize plans from other providers if they choose. So once the annual Unlimited Adventure plan expires, customers can change to AT&T's new options or go with something else.
We have confirmed that the hardware in the Airstream packages is already fully unlocked and will work with activated data SIM cards from any carrier.
Replacement Plan Options
Fortunately, there are unlimited data options currently available that could be used with the Togo and the Airstream, but none are as cheap on a monthly basis. And it will require going through potentially riskier 3rd party resellers.
We keep a list of all the best currently-available data plans in our Top Picks data plan guide:
Keep in mind the Togo Roadlink C2 best supports AT&T and Verizon plans. The Pepwave router used in Airstream's system supports multiple carriers, but customers may have to contact Airstream to enable this.
Activating plans direct with the carriers for these devices might be tricky however, but SIM swapping from other data only devices should be possible.
---
Should You Get a Togo Now?
Even though the annual unlimited plan is scheduled for retirement and won't be grandfathered in - there is still an opportunity to purchase and activate the plan for one year by January 15, 2020.
This may be a worthwhile option, depending on your needs and situation.
Buying a Togo Roadlink
As of this writing, the cheapest way to acquire the Togo Roadlink C2 is on Amazon for just under $340 (available directly from Togo and Winegard for $399). Add in the $360 for the annual plan and this option would give you a year of unlimited, unthrottled service for about $700 upfront, which works out to just over $58/month.
Once the annual plan expires, you will have usable hardware to obtain another AT&T or Verizon plan if it's still serving your needs.
For comparison, another current popular options is renting an AT&T Unlimited plan for as little as $60/month. That is for the plan only - a mobile hotspot, like our Top Pick Netgear MR1100 Nighthawk, would be an additional expense.
And although vendors like OTR Mobile have been reliable thus far, their plans are not carrier direct and there are no guarantees of continued service. With the carrier-direct annual plan, you'd at least have a guaranteed year of service with the option to change to another provider afterward.
You'll also need to consider your equipment needs as well - the Togo provides a simple all-in-one solution, but its cellular modem is very limited in terms of performance and band coverage compared to a mobile hotspot like the Nighthawk. And of course, the Roadlink will not be 5G compatible - something that will become more important in the next couple of years.
You'll need to factor in your overall mobile internet arsenal configuration to determine if a low-end modem like the Roadlink will work for your setup.
And remember, the $360 annual plan cannot be used in other devices, it is locked to the Togo Roadlink.
Airstream Owners
Owners of Airstreams equipped with the factory or dealer-installed connectivity package may want to jump on this plan if they haven't already. Even though the total cost for the plan is paid for upfront, on a monthly basis, it's still the cheapest AT&T unlimited option available.
Once it expires, Airstream owners will hopefully have other worthwhile options to choose from.
But we can't see it worthwhile for anyone to install the official Airstream connected package at this point just to gain access to this plan.
Bonus Member Only Content Available!
We go extra for our premium members - who make this resource center possible (did you notice the lack of 3rd Party advertising?). We have included some additional information in this news article just for our members - analysis, guidance and/or insider tips.
If you're not yet a member, please consider joining us. Extra content like this is one of the many perks we offer - in-depth content, guidance, discounts, alerts, classroom and more.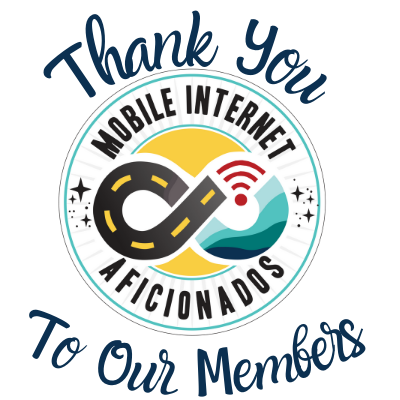 If you are already a member, please log in above to see the special content we have prepared for you.
---
Summary
Unlimited, unthrottled AT&T data for $360 a year?
Yes, it was a sweet and cheap option - too sweet as AT&T finally realized that their estimates for customer data use were way too low. The plan was too good, and too many consumers realized how good it was and took advantage of it beyond what AT&T expected.
AT&T will soon close the RV-focused "Unlimited Adventure" plan for good and force customers to seek other options with no option to renew after the initial year of service. The tiered data plans that replace the unlimited option swing the pendulum in the opposite direction - they are simply not competitive offerings, especially for those looking for a full-time home internet replacement.
Not offering current customers the option to renew their plans after requiring the purchase and non-trivial installation of a relatively low-end roof-mounted unit to qualify for the plan in the first place, is bound to cause legitimate upset. Especially since most customers will only get one year's worth of the plan before needing to seek other options.
Even if completely within bounds of the prepaid terms of service that allowed for cancellation and changes without notice, this is an unprecedented move for a plan offered directly from a carrier.
While Togo and Airstream are not responsible for the plan pricing offered by AT&T and this decision to pull the plan - Togo, in particular, did incentivize RV bloggers and vloggers to review their gear, encouraging potentially thousands of RVers to choose the option based on the availability of a 'game changing' $30/month unlimited data plan with no throttling.
---
Related News:
Related Guides: