Virgin Mobile notified their customers in early January 2020
that they would be discontinuing Virgin Mobile USA service plans. Customers were informed that their Virgin Mobile accounts would be transferred to Boost Mobile in February 2020. Virgin Mobile released
this statement
for customers: "
In most instances, your existing account will be transferred to Boost Mobile with your device, and a comparable or better Boost Mobile service plan at no extra cost to you. You will keep your phone number, and your monthly payment date will remain the same as long as you continue on time payments until the transfer to Boost Mobile is complete."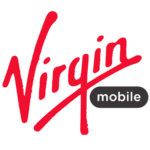 Virgin Mobile was a prepaid subsidiary of Sprint, offering plans for smartphones with limited amounts of data sharing (tethering / mobile hotspot). In February of 2020, Virgin Mobile ended service to U.S. based customers.
As a direct prepaid subsidiary of Sprint, Virgin mobile plans include some of the bundled perks of Sprint postpaid accounts - but not all.
Currently Available Plans
All plans required an additional fee of $3/day for 500mb of mobile hotspot use or $5/1GB per month or $10/2GB per month. All other data in the following plans was on device. Speeds on device for capped data plans were reduced to 2G (128kbps) after cap is reached.
5GB - $35/month
10GB - $45/month
Unlimited - $60/month
History
In June of 2017, Virgin Mobile revamped their offerings, consolidating their multiple plan options to a single 'unlimited' plan option - 'Inner Circle'- with a focus on iPhone users.
In August 2018, they ended the Inner Circle promo, revamping their plan offerings to include a 5GB, 10GB and unlimited plan (on device) option.
In November 2019, Virgin Mobile pulled out of Walmart stores and was only available online.
In January 2020, Virgin Mobile U.S. informed customers that their service would be migrated to Boost Mobile as Virgin Mobile U.S. would no longer be providing cellular service.
Testing Status:
We did not keep a Virgin Mobile plan in our testing arsenal.
Policies & Perks:
Carrier Networks Used: Sprint
Carrier Relation: Prepaid Carrier Direct
Plan Types Available: Phone
Device Types Permitted: Phone
Device Purchase Required: No, but can purchase a device
Mobile Hotspot Use: Mobile hotspot requires an extra fee. After MHS data bucket is used, MHS is cut-off. MHS data is measured separately from your data plan's data. Max five connections to a line at a time.

$3/day for 500MB
$5/month for 1GB
$10/month for 2GB

Throttling: After high-speed data bucket is used, unlimited 2G data (128kbps) speeds provided.
Network Management: at 35GB
International Roaming: None
Domestic Roaming: No data roaming, 50minutes/month domestic voice roaming
Plan Period: 30 days
Data Roll Over: No
Overage Charges: None
Streaming:
Unlimited: Yes - on device only
Device Lock/Unlock Policy: Although phones are locked upon activation, you can choose to unlock your phone at any time as long as the device has been activated for at least 14 days.
Related Articles & News:
---
Potential Alternatives to Consider:
Some of our TOP PICK Cellular Data Plans to also consider:
Learn More About Selecting Cellular Data Plans Explore Our Comparative Pricing Grid
---
This Review Contains Additional Member Exclusive Content

We are honored to be able to present the above overview for free without 3rd party advertising or sponsorships. We are not paid by the manufacturer of this product to provide this listing or review, and nor are we selling this equipment or plan (purchasing links are provided below as a courtesy and some may be affiliates).
Our members have funded this resource center and any extensive hands on time
we have spent with the product to review it.
The in-depth portions of this review are made available to them which might contain: hands on testing notes, field testing data, user interface tour, product analysis, comparison to alternatives, setup tips, video tutorial, insider tips, vendor discounts and fellow member experiences.
If you're a member, please log in to continue with this review.
If you're not a member.. please consider joining us!
Purchasing Options
Selecting the right cellular data plan for your mobile internet needs is only one part of the equation. Here's some further guides on understanding the selection process as well as the additional gear you might need.