UPDATE (8/29/18): Virgin Mobile has ended the Inner Circle Promo.

UPDATE (8/27/17): Inner Circle plan no longer requires purchase of a new iPhone.
Virgin Mobile, a Sprint prepaid subsidiary, has trimmed their plan offerings to a single option: the new 'Inner Circle' plan.
Virgin Mobile's revamp from multiple data bucket plans to a singular 'unlimited data' plan is not surprising, as many carriers and subsidiaries have gone a similar route. What is a bit more interesting is Virgin Mobile's announcement that they will now be an iPhone only carrier.
That is correct. In order to utilize the new Inner Circle plan, you must purchase a new iPhone through either Apple or Virgin directly.
Oh, and you need to either port in a number from another carrier, or 'port in' your number from your current Virgin Mobile plan.
Crazy? Maybe. But, Virgin is attempting to reel new customers in with a limited time offer: $1 for a year of unlimited call, text, and data service if you sign-up for the plan (and buy that new iPhone) between June 27th - July 31, 2017. If you aren't quite ready to sign up in the next month, Virgin is offering six months of unlimited calls, texts, and data for those who sign-up by September 31st, 2017.
In a world of 'unlimited' plans not necessarily being completely 'unlimited', what does 'unlimited' mean in terms of the Inner Circle plan?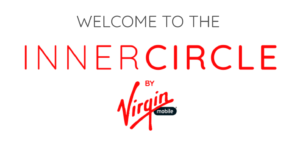 Here are some of the limitations of the Inner Circle plan:
You must purchase a new iPhone (through an Apple store or through Virgin Mobile) to join the plan.
23GB Network Management threshold (at 23GB, if you are on a congested tower, your speeds could be slowed)
On device data only - although you can add 10GB of hotspot data to your plan for $10/month
100MB of domestic roaming data per month. Notably, the TOS state: "Virgin Mobile may terminate service if off-network roaming use in a month exceeds: (1) 800 mins or a majority of mins.; or (2) 100MB or a majority of KB". In other words, be prepared to stay on native Sprint towers.
Video streaming is limited to 480p quality, audio streams are throttled to 500 kbps and gaming streams to 2 mbps
Customers must sign-up for auto-pay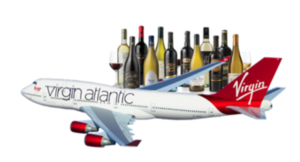 Inner Circle does come with some interesting perks (beyond the whole 12 months of service for $1 thing). In an attempt to partner Virgin Mobile with Virgin's other branded endeavors, customers of Inner Circle will also be enrolled in 'Virgin Perks'. Virgin Perks includes discounts and deals on Virgin branded airfare, wine, hotel accommodations, and sporting events.
So what about Android subscribers?
Long story short - as of now, they are no longer a priority for Virgin Mobile. Or even overly welcome on Virgin Mobile.
Existing (pre- Inner Circle) Android customers will still have access to their device and services by signing into My Account, and Virgin will continue to offer online device upgrades for Android customers until next year. In addition, some National retailers like Walmart and Best Buy will continue to offer Android devices until the end of this year.
After mid-2018? Virgin has paired up with Boost Mobile, another Sprint prepaid subsidiary, to offer Virgin Mobile Android users a seamless option for transfer of their current phone and service plans. Since Boost Mobile will still be offering different Android devices, Virgin Mobile customers may choose to switch over to Boost service. By switching to Boost Mobile, Android customers of Virgin Mobile will be able to retain their current plan and phone.
How does Inner Circle Compare?
Well, you can't really beat twelve or six months of unlimited service for $1, even if that service comes with some caveats, such as being on Sprint's network. If you were already looking into upgrading or purchasing a new iPhone in the next month or two, (and you can deal with Sprint's network) Virgin Mobile's Inner Circle offer is pretty awesome.
Since plans across the carriers change frequently, comparing the Inner Circle plan (which will cost $50/month after the first year or six months) to other current prepaid plans is not overly productive. Basically, you're not going to find a cheaper Sprint prepaid offering for the first year (after the initial iPhone investment). If you are interested in doing some comparison to current offerings, MIA members have access to our Cellular Data Plan Pricing Guide, which we keep updated.
Related Info:
MVNOs, Resellers & Prepaid Cellular Data Options – What You Need To Know
Understanding Unlimited Cellular Data Plans: Network Management, Throttling & Mobile Hotspot Usage
The Four Major US Carriers – Which is Best for RVers?