The Calyx Institute has replaced the Inseego M2000 with the Inseego MiFi X Pro 5G mobile hotspot device with their Sustainer Level membership. This is T-Mobile's current flagship 5G device featuring the X62 modem and an Ethernet port.
Calyx is a non-profit that offers low-cost data plans on T-Mobile's network as a benefit for members who join at specific tiers on an annual or quarterly basis.
The Sustainer membership comes with unlimited high speed data for a year and the hotspot device, which must be used with the provided SIM card. Calyx offers other membership options with lower end hotspot devices.
The membership fee for Sustainer Level is $750 for the first year and $500 for subsequent years. Using our referral code (wfigw) will give you an extra month of service, as well as us.
Current Calyx members can order the Inseego MiFi X Pro 5G as a replacement for a $400 donation within their account.
Our premium members can access our analysis below about the differences in these hotspot devices with our guidance.
 Bonus Member Only Content Available!
We go extra for our premium members - who make this resource center possible (did you notice the lack of 3rd Party advertising?). We have included some additional information in this news article just for our members - analysis, guidance and/or insider tips.
If you're not yet a member, please consider joining us. Extra content like this is one of the many perks we offer - in-depth content, guidance, discounts, alerts, classroom and more.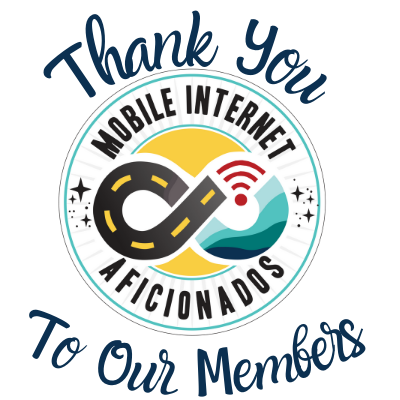 If you are already a member, please log in above to see the special content we have prepared for you.
Key Mobile Internet Related Considerations:
The Inseego MiFi X Pro 5G is a flagship T-Mobile hotspot device.
It features the X62 modem, which is very future proof, and offers an Ethernet port.
The Sustainer membership is $750 for the first year and includes the hotspot device and a year of unlimited data, subsequent years are $500.
Video Story:
For more information:
Related Content at the Mobile Internet Resource Center:
Related Updates: