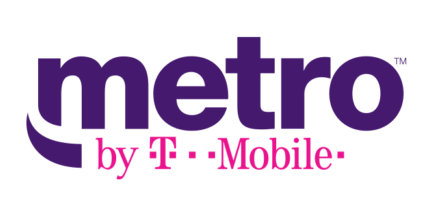 Metro by T-Mobile is a wholly owned prepaid subsidiary of T-Mobile, offering smartphone plans to consumers.
Metro by T-Mobile was formerly known as MetroPCS, but re-branded in October of 2018.
---
Plan Information
All Metro phone plans come with on device data and some come with hotspot data as well. They also offer standalone hotspot, tablet and connected car plans, but you can only purchase these if you also have a phone plan.
Metro plans can only be purchased in a Metro store.
Currently Available Plans:
Phone Plans

2GB - $30/month
10GB - $40/month
Unlimited with 5GB of hotspot data - $50/month
Unlimited with 15GB of hotspot data - $60/month

Hotspot Plans (Require at least one phone line on the account)

10GB - $35/month
15GB - $45/month
20GB - $55/month
30GB - $75/month

Tablet Plans (Require at least one phone line on the account)

Alcatel JOY TAB plans:

Unlimited on device data with 480p streaming - $15/month
Unlimited on device with HD streaming - $30/month

Bring Your Own Tablet Plan:

Unlimited on device data with 480p streaming - $15/month

Metro Smart Ride (Connected Car)

2GB - $10/month
Additional data can be added each month, 2GB/$5, 5GB/$10, or 10GB/$20
Plan Specifications:
Carrier Networks Used: T-Mobile
Carrier Relationship: Direct
Plan Types Available: Phone, data only
Device Types Permitted: Phones, Hotspots, Tablets, Wearables, Connected Car devices
Unlimited: Yes, on two of the phone plans and the tablet plans
High Speed Mobile Hotspot Use: Yes, on the $50 Unlimited plan (5GB) and the $60 Unlimited Plan (15GB)
Throttling: Unknown
Network Management: Metro traffic is always prioritized behind direct T-Mobile traffic. Full network management kicks in at 35GB/line.
Video Streaming Resolution: 480p on phone plans; 1080p on $30 tablet plan
5G Access: Yes with compatible device
Device Purchase Required: No
Plan Period: Monthly
Domestic Roaming: None
Data Roll Over: None
Overage Charges: No
Lines per account: Up to 5 lines are allowed on an account.
Extras:

$50 Unlimited Plan - 100GB of Google One
$60 Unlimited Plan - Amazon Prime, 100GB of Google One
---
Potential Alternatives to Consider:
For other featured cellular data plans ideal for RVers and Crusiers - here's some other options to consider:
Learn More About Selecting Cellular Data Plans Explore Our Comparative Pricing Grid
---
Related News & Videos
This Review Contains Additional Member Exclusive Content

We are honored to be able to present the above overview for free without 3rd party advertising or sponsorships. We are not paid by the manufacturer of this product to provide this listing or review, and nor are we selling this equipment or plan (purchasing links are provided below as a courtesy and some may be affiliates).
Our members have funded this resource center and any extensive hands on time
we have spent with the product to review it.
The in-depth portions of this review are made available to them which might contain: hands on testing notes, field testing data, user interface tour, product analysis, comparison to alternatives, setup tips, video tutorial, insider tips, vendor discounts and fellow member experiences.
If you're a member, please log in to continue with this review.
If you're not a member.. please consider joining us!
Purchasing Options
Selecting the right cellular data plan for your mobile internet needs is only one part of the equation. Here's some further guides on understanding the selection process as well as the additional gear you might need.