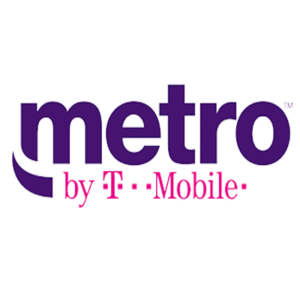 Metro by T-Mobile is a wholly owned prepaid subsidiary of T-Mobile, offering smartphone plans to consumers.
Metro by T-Mobile was formerly known as MetroPCS, but re-branded in October of 2018.
Metro offers phone plans with on device only data, phone hotspot data (capped) and standalone hotspot device options. You must have a phone line on MetroPCS in order to add a standalone hotspot line. All standalone hotspot lines offer capped data buckets - there is no unlimited option for standalone hotspots.
Metro does offer unlimited plans for phone devices, with capped high speed hotspot data allotments.
Metro plans can only be purchased in a Metro store.
Metro by T-Mobile Current Plans:
Phone Based Plans

2GB Plan
10GB Plan
$50 Unlimited Plan
$60 Unlimited Plan
Hotspot Based Plans - can only be added to an account with one or more phone lines

10GB/$35
15GB/$45
20GB/$55
30GB/$75
Testing Status:
We do not keep a prepaid Metro by T-Mobile plan.
Policies & Perks:
Carrier Networks Used: T-Mobile
Carrier Relation: Direct subsidiary
Plan Types Available: Phone, data only
Device Types Permitted: Phones, Hotspots (must be added to an existing phone plan)
Device Purchase Required: No, but can purchase a device
Mobile Hotspot Use:

2GB & 10GB Plans - no mobile hotspot
$50 Unlimited Plan - 5GB high-speed mobile hotspot
$60 Unlimited Plan - 10GB high-speed mobile hotspot

Network Management: Metro traffic is always prioritized behind direct T-Mobile traffic. Full network management kicks in at 35GB/line.
Domestic Roaming: None
Plan Period:
Data Roll Over: None
Overage Charges: Metro never charges overage fees. Once you hit your high speed data cap, you are just simply slowed down to 2G speeds for the rest of the billing period. There is also the option to buy 'bolt-on' data in buckets of 2GB, 5GB, or 10GB.
Streaming: Unlimited data plans include unlimited on-device video streaming, but all video is throttled to 480p (SD/DVD quality) - called 'Data Maximizer'. There is no option to turn off 'Data Maximizer'.
Unlimited: Two on device unlimited data plans are offered that allow either 5GB or 15GB a month of mobile hotspot use. Additional unlimited data lines can be added to a plan for $30/each per month - each with their own 5GB or 15GB hotspot data cap.
Lines permitted per account: Up to 5 lines are allowed on an account.

A standalone hotspot plan is offered, but it needs to be added as a line to an existing phone plan.

Device Lock/Unlock Policy: Policy: You can request the unlock code after 90 consecutive (continuous) days of phone service with Metro.
Extras:

$50 Unlimited Plan - 100GB of Google One
$60 Unlimited Plan - Amazon Prime, 100GB of Google One
Related Stories:
The Rest of this Review is:
Member Only Content
We are thrilled & honored to be primarily member & reader funded - allowing us to present unbiased content. The in-depth review section of this product listing is part of the premium membership benefits of joining. Members can also leave their own reviews on products.
If you're a member, please log in above to read the in-depth review for this product and/or leave your own review. If you've not joined yet, learn more about membership at:
Purchasing Options
Metro by T-Mobile Ratings
Quick Take
Metro by T-Mobile, T-Mobile's own prepaid subsidiary offers an array of prepaid plans.
Comments Rating
( reviews)