In recent years, the major cellular carriers have introduced cellular-based broadband plans designed to compete with traditional internet service providers by offering internet services to residences and businesses.
The major stipulation with all these options is that they are intended for fixed locations only and are only available in limited service areas. This means that these options are not viable for the majority of people who are looking for a mobile internet solution, though they might work for RVers and cruisers who are stationary or in a single location for a lengthy period (months).
Currently, T-Mobile and Verizon both offer Home Internet Plans, which are fixed-location LTE home internet service. AT&T doesn't currently have a dedicated cellular-based fixed location internet service.
Both the T-Mobile and Verizon service utilizes a cellular gateway router along with a dedicated home internet plan. The devices are only available to subscribers of the home internet plans and the plans reportedly can only be used in the included gateway device.
Service for both options is tied to the sign-up location and is not intended to be used as a mobile internet option. Mobile use is against the plans' terms of service. We are only covering this in our Gear Center as it's an option RVers and Cruisers who are stationary or are part-time nomads.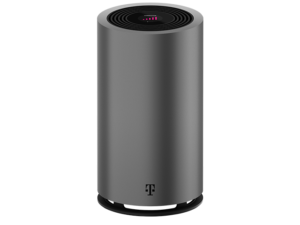 T-Mobile Home Internet
The current router for T-Mobile Home internet service is made by Nokia and is based on the FastMile cellular router. It became available in mid-January 2021 and is available as a replacement for the LTE-only router built by Taiwan-based Askey Computer Corp, which is being phased out.
The plan is $50/month with autopay. The device is provided at no charge when you sign up for service.
Verizon Home Internet
Verizon offers two devices - one with 5G capability and one for 4G/LTE. Both devices are $240.
Verizon's 5G plans 5G Home plan costs $50/month and their 5G Home Plus plan costs $70/month.
if paired with a phone line $30 or more, or $70/month as a standalone plan.
Their 4G/LTE plans are $40/month if paired with a phone line $30 or more, or $60/month as a standalone plan.
(Prices include $10/month discount with autopay and paperless billing.)
---
News, Videos & Status
A team member acquired a T-Mobile Home Internet device and plan and tested it for both fixed location service and the potential of mobility. Our review is below.
Update April 2021: T-Mobile Home Internet is out of beta, and it's still not mobile friendly.
---
---
---
Purchasing Options