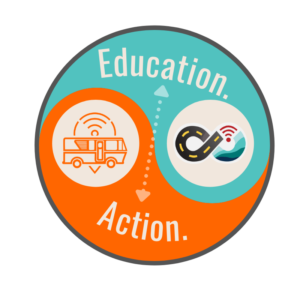 MobileMustHave.com (formerly LivinLite) is run by long time RVers, with a focus on higher-end mobile internet solutions catering to the RV and boating market. They also focus on customer service.
MobileMustHave is officially part of the Mobile Internet Resource Center team - where together we focus on Education and Action. MobileMustHave's Insider Memberships now include membership to the Mobile Internet Resource Center (the webpage you're browsing now!), offering access to our educational content, reviews, and interactive guidance. MobileMustHave also provides advanced technical support and configuration content in our member forums for products they sell.
MobileMustHave.com offers a significant discount to our MIA members for device purchases and/or data plans.
While we do work closely with MobileMustHave - we remain unbiased and focused on the right solutions for our members. We have no financial affiliation with the products they sell but appreciate being able to team up with their expertise to offer after-sales support to our members.
Vendor Information
MobileMustHave offers data plans, routers, antennas and boosters - as well as other mobile products. They are a Pepwave, MobileMark, Poynting, Parsec, and weBoost authorized dealer. They also work with an authorized Starlink reseller to offer Starlink dishes.
For a listing of the mobile internet-related products they sell, head on over to the MobileMustHave Quick Start Resource Page.
Currently Available Plans:
R300+ - 300GB with 50 Mbps cap - $175/month (Verizon)
R300 - 300GB with 25 Mbps cap - $129/month (Verizon)
P1000 - 1000GB - $175/month (T-Mobile)
Plan Specifications:
Carrier Networks Used: Verizon, T-Mobile
Carrier Relationship: Vendor
Plan Types Available: Data
Device Types Permitted: Data Devices
Unlimited: No
High-Speed Mobile Hotspot Use: Yes - all
Throttling:

R300 Plan is speed capped at 25 Mbps
R300+ Plan is speed capped at 50 Mbps
P1000 is full network speeds

Network Management:

R300 Plans: None
P1000: Always

Video Streaming Resolution: Not specified
5G Access:

R300 and R300+: will connect to 5G signals but still speed throttled
P1000: includes 5G access

eSIM: No
Device Purchase Required: Yes, in order to purchase their data plans you must purchase a data device from them as well.
Plan Period: Monthly
International Roaming: None
Domestic Roaming: As per carrier
Data Roll Over: None
Overage Charges: None
Lines per account: 1
Extras:
---
News, Videos, & Status
---
---
Purchasing Options
Members - be sure to check for your special member discounts.